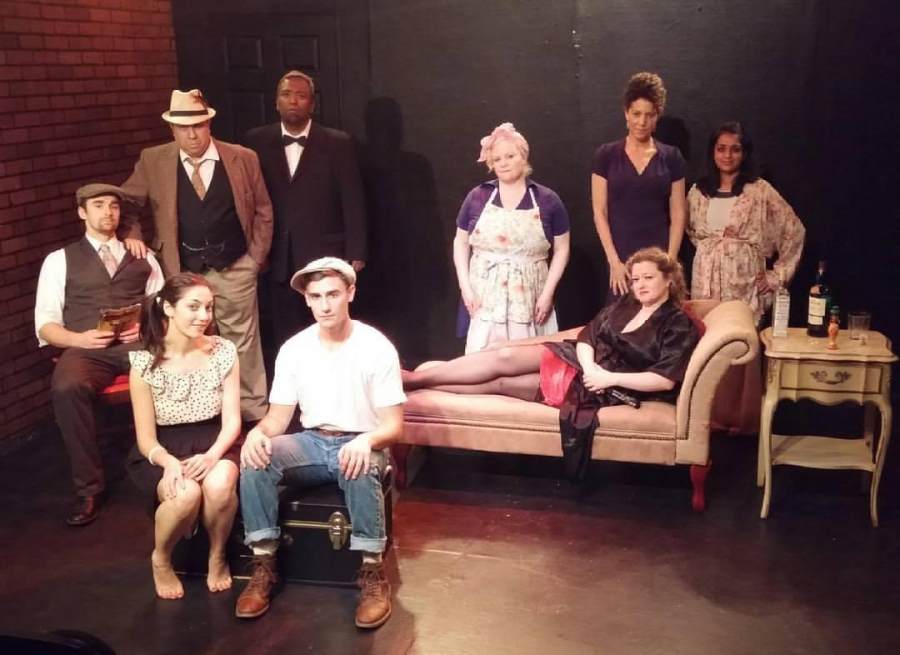 Complete with youthful sensitivity, fading southern belles, and reminiscing on days past, "Hello to Rose: One Act Plays by Tennessee Williams" gives the perfect overview of Williams' timeless style. Through this brief but immersive exploration of some of his shorter works, this production by Always Love Lucy Theatre (headed by Creative Director Christopher Romero Wilson) gives fans of the legendary playwright the opportunity to appreciate the breadth of his work and talent in addition to each individual scene, in ways that a full-length play standing alone might not accomplish.
It's the production's appreciation for the playwright as well as his works that makes it so successful. Further emphasizing the connection between the work and its creator, the compilation is named after Williams' sister, Rose, who was subjected to a disastrous lobotomy in 1943 following her schizophrenia diagnosis. Despite her subsequent lifelong institutionalization, Williams remained close to Rose, and she inspired several of his more famous characters and thematic interests.
The reference to Williams' personal life in the title brings out his voice in each scene, linking the one act plays through their artistry, themes, and characterization within the production. The production further connects these four one-act plays through song, with each scene transition set to a thematically relevant performance from one of its cast members. This helped create a cohesive experience, cementing the connection between each play.
The first of those plays, "This Property is Condemned," starred Pamela Joy and Sean Michael Beck as two teenagers who meet by chance on a railroad track. Willie (Joy) tells Tom (Beck) about her beloved sister, who recently died, after which Willie inherited all her clothes, jewelry, and, most importantly, her beaus. Willie's reputation with the railroad men precedes her, though, and Tom suspects she's "drawing an awful lot on her imagination."
This much is evident to the audience as well. Though the play is short, Tennessee Williams manages to create Willie's whole world, one that's heartbreaking even though she doesn't see it. Willie models herself after her late older sister Alva, who, Williams makes clear through Willie's description, slept with every man in her mother's railroad boarding house for money at a young age. Joy's nuanced performance balances the character's naivety and awareness regarding her situation to make it heart-wrenchingly clear to the audience despite Willie's attempts to make her life seem glamorous.
At face value, this opening act has little in common with "The Lady of Larkspur Lotion," the final scene in the production. Set in a cockroach-infested apartment, this final scene follows Mrs. Wire (Wende O'Reilly), a landlady trying to get her rent from Mrs. Hardwick-Moore (Kelly Barrett-Gibson), who claims to own a rubber plantation in Brazil. She holds tight to this fantasy even though Mrs. Wire sees right through it, insisting that she knows her tenant is a prostitute, a fact she's only willing to look past if she gets the rent on time.
But this production's success in linking the scenes together reveals instead Williams' interest in creating fantasies to deal with reality, and fixation on the past to return to a better time. Even though each of its scenes has distinct plot and characters that don't carry over between plays, the production creates connections that bring out the subtle similarities that defined Williams' style.