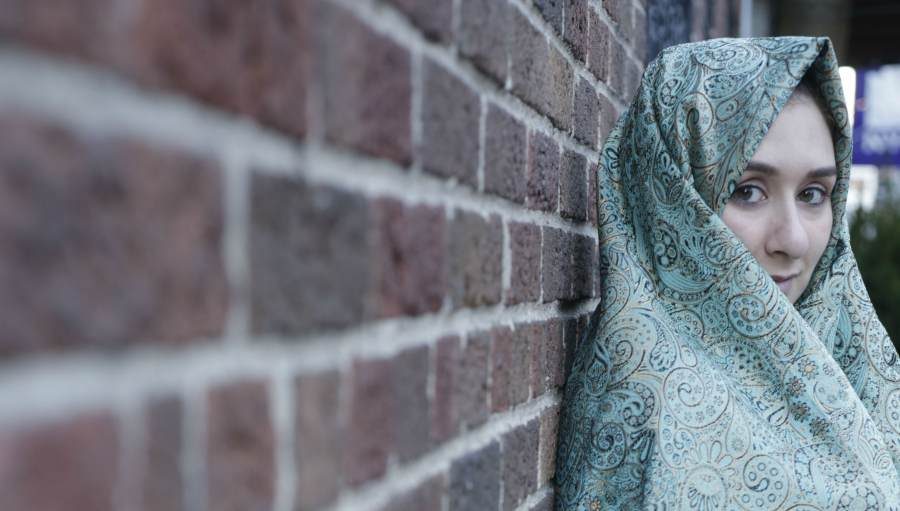 Written and performed by Sohailla Mahjour, directed and developed by Pati Amoroso, Raghs is a tour-de-force that captures the time in a girl's life when she most defines herself by her relationships.
Mahjour has a fantastic chameleon-like ability to portray the Iranian-American Sarina (loosely based on herself) and her father, her best friend, and her older second cousin (for whom she has feelings) on a blank stage with no costume changes. It is always clear when she has changed character, through her use of different voices, postures, and body language. Her one prop is a scarf, which she changes into a hijab for prayer, drapes as a pashmina as an accessory, or loops around her arms as a backpack for going to high school.
"Raghs" is Farsi for "dance", and Mahjour opens the show with a joyous "WHOOOOOOOO!" as she shows her best friend a raghs, explaining how in Iran people love to dance. Let it be known, Mahjour can dance well, with all the energy of the teenager she is portraying.
Sarina has a lot to decide in her life, especially as she is just a teenager, and knowing that any decision she makes will not sit right with one of her two cultures makes it that much harder for her.
With lighting and sound by Andrew Carr and Ram Kanneganti, Raghs paints an entire lifetime in the span of 40 minutes, and it is a masterpiece.