Dreams are universal but complicated in Eulalie Spence's 'She's Got Harlem on Her Mind'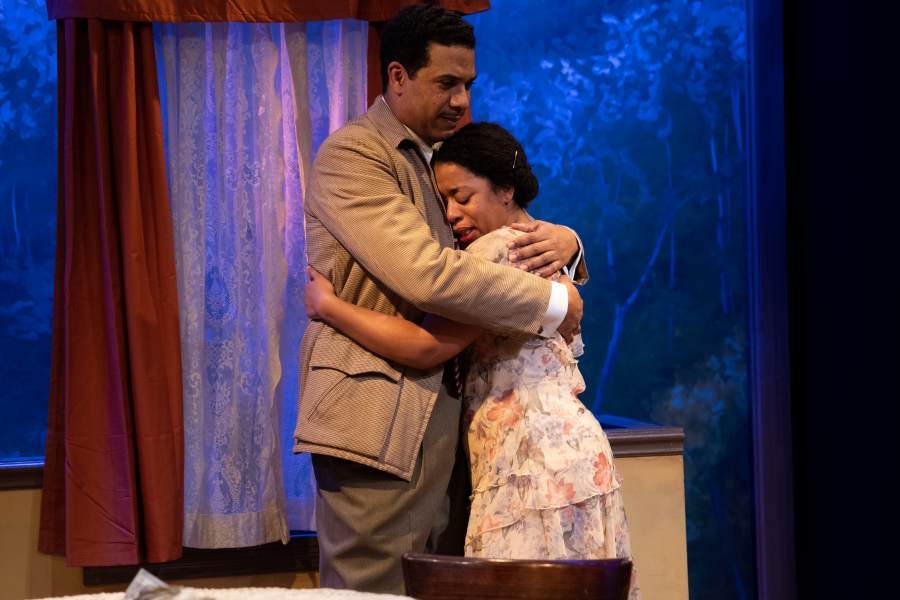 Though it seemed a little counterintuitive to leave my Harlem apartment and trek down to the Lower East Side to watch a play about Harlem, I'm glad I did. In She's Got Harlem on Her Mind, the Metropolitan Playhouse presents three one-acts by Eulalie Spence: an influential Harlem Renaissance writer who mentored Joseph Papp, among others. Directed by Timothy Johnson, the one-acts--called "folk plays" by Spence--provide snapshots of life in 1920s Harlem.
In The Starter, two young people debate whether or not they should get married--is $250 enough to start a life on? And are they really ready for domestic bliss? SJ Hannah is delightful as the hapless but confident would-be groom, while Déja Denise Green gives a strong performance as a hard-working young woman who may or may not want to give up her independence just yet.
In Hot Stuff, the darkest of the three, a woman who works as a numbers runner (Raven Jeannette) gets more than she bargained for. First she steals a customer's winnings, then she agrees to sleep with a salesman in exchange for a fur shawl. Meanwhile, she's carrying on an affair behind her jealous husband's back. How much of your morality might you give up in exchange for comfort and luxury? Spence seems to be asking. And it's easy to see how a Black woman in 1920s Harlem--widely overlooked and with minimal opportunities to better her life--might trade a little of what society calls decency in exchange for some nice things. It helps that Raven Jeannette plays the character in such a way that, although we know she's engaging in questionable practices, we can't help but admire the way she picks herself up and goes after what she wants.
In the final piece, The Hunch, a young bride-to-be discovers a shocking truth about her fiancee thanks to the intervention of her adoring friend--who also happens to have just won the lottery. A touching piece with a couple of twists and a sweet ending, this was my personal favorite, though that's not to say I didn't enjoy the other two. It's just that the two main characters, as played by Jazmyn D Boone and Dontonio Demarco, were, in a word, adorable.
Taken together, these three vignettes of life in Harlem paint a well-rounded picture of people chasing dreams in whatever way they can. That may simply be the story of the human race, but it seems especially appropriate in this setting: a culture experiencing a rebirth, filled with a new excitement about the opportunities of the future, even while running up against frustrating limitations. Perhaps that's why these stories feel both universal and personal. Though they deal with a specific subset of people in a certain time and place, and though that setting does of course endow these stories with a unique meaning and perspective, Spence's vignettes deal with struggles and longings common to all: the pursuit of comfort, the dream of a stable life, the desire to be loved.