For even more free theater, visit our event calendar!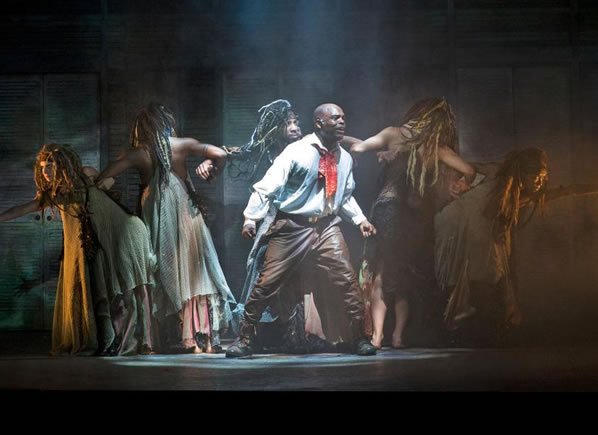 Summer has arrived, shocking many of us whether because the weather has been so unpredictable, or the political situation has been so, well, unpredictable. Summer means many things, like being able to actually go outside and passing fire hydrants acting like urban sprinklers, among other things.
Some of those other things include theater, specifically free theater! Here's a look at some of the free summer theater offerings in the New York area this summer. Like they say, all the world's a stage; someone should have told Donald Trump not to take that so seriously.
The 12th annual Bring a Weasel and A Pint of Your Own Blood Festival is hosted by Public Theater, July 14-21. The festival comes from the Brooklyn College Theater Program and features four plays; this year all of the plays have been adapted from a common source material, Hieronymus Bosch's triptych painting The Garden of Earthly Delights, so it'll be an interesting comparison between interpretations. Follow this link to find the schedule; the four plays are broken into two programs, with two shows per program. You can reserve your free tickets online.
Broadway in Bryant Park offers you a bunch of bangin' performances from the best shows on stage right now. For example, Thursday, July 6 from 12:30-1:30 you can catch the casts of STOMP, Groundhog Day, Wicked and The Phantom of the Opera. Thursday, July 13 has the casts of Kinky Boots, Beautiful: The Carole King Musical, School of Rock and Soulpepper on 42nd Street. And Thursday, July 20 will have Waitress, Chicago, Cats and Spamilton: An American Parody.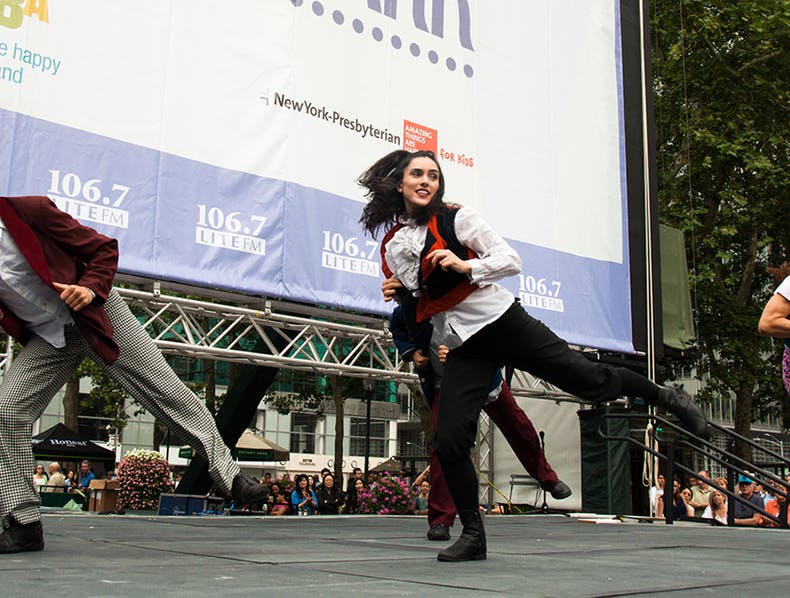 The Drilling Company is partnering with Bryant Park as well for some free outdoor Shakespear-iences. Through the end of June you can see The Merry Wives of Windsor, in July you can see Twelfth Night, and September ends in storminess with The Tempest. Check drillingcompany.org for more info.
The Brooklyn Bridge Park Conservancy and Brooklyn Bridge Park host free theater as well as other events including music, movies and food. They brag that they're offering over 600 free or cheap things to do through August 24th; that's a lot of things. You can see Macbeth, or The Scottish Play if you're superstitious, at Pier 1, August 22-27. The event is called All the Park's a Stage (they stole my joke) and is presented by the New York Classical Theatre. There are also going to be group volunteer events, stargazing gatherings, storytimes for kids and even a marathon reading of Walt Whitman's Song of Myself, which will probably be pretty theatrical in itself. Find out all the things at brooklynbridgepark.org.
July 8-9, The Sheen Center is producing a Catholic Writers Playwriting Festival, featuring short original plays in a black box theater. This is the first year for this festival which is aimed at elevating emerging Catholic artists and features 6 new plays, all free. RSVP at www.sheencenter.org!
Not quite a theatrical performance, but definitely an event for Broadway fans and animal fans alike, the 19th annual Broadway Barks event is taking place Saturday, July 8th from 3-6:30 pm in Shubert Alley. Celebrities will be presenting animals that can be adopted and this year you can see almost 60 celebrities holding what are sure to be adorable homeless animals. You can see Andy Karl, Gavin Creel, Christine Ebersole, Laurie Metcalf, BeBe Neuwirth, Laura Osnes, and the event will be hosted by its co-founder Bernadette Peters. Puppies and famous people? What more does America want?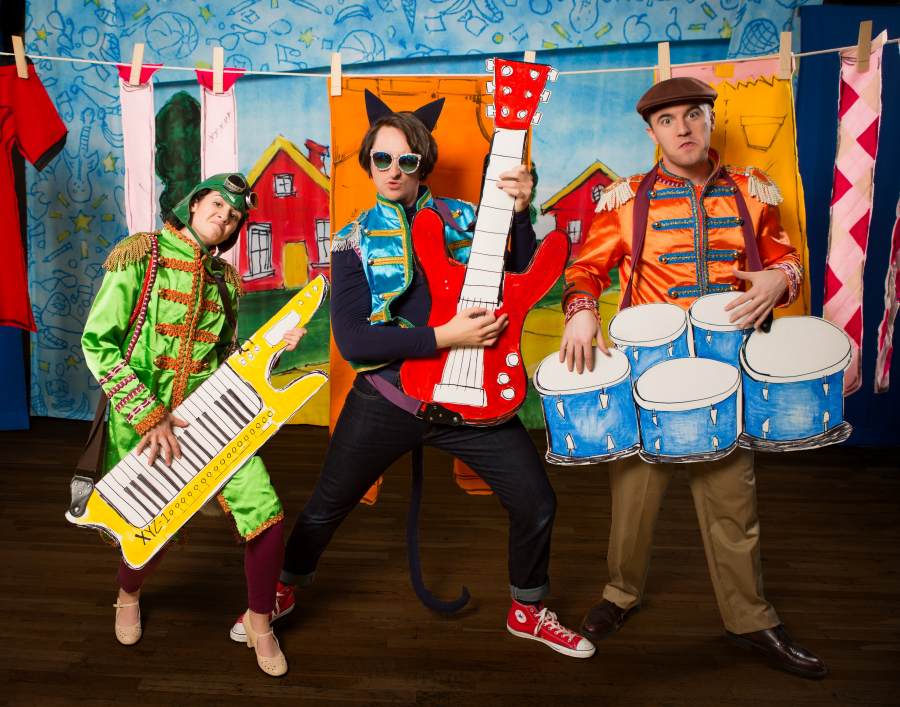 For kids or kids at heart, the Lucille Lortel Theatre Foundation is presenting a musical based on Pete The Cat at its 29th annual free summer family theatre. I hope there's a singing cat; so far there's a cat in sunglasses on the poster, so that's a close second for me. It runs from July 19-August 18 at the Lucille Lortel Theatre at 121 Christopher Street in Manhattan. This is an event you have to wait in line for; free tickets are handed out first-come, first-served the day of the performance an hour before the day's first performance. You can make a donation or become a contributing member for a guaranteed ticket, no line-waiting necessary. Go to www.TWUSA.org to find out all the deets.
The Classical Theatre of Harlem is producing The Three Musketeers in Marcus Garvey Park, July 7-30. CTH is known for modernizing classics and this show is sure to be full of the action-adventurey stuff that is so popular in movie box offices. www.cthnyc.org will tell you all you need to know and more!
You can catch New York Classical Theatre's production of The Rivals, a comedy of manners by Richard Sheridan from 1775 that's definitely going to have over-the-top silliness in pre-Victorian era style through July 16. There are mistaken identities and "high society scandals that turns the power of class and courtship on its head!"  It'll be followed by Macbeth, which runs July 31-August 27. www.NewYorkClassical.org should tell you all you need to know; the shows will first be at the top of Central Park and then will move to Battery Park City's Nelson A. Rockefeller Park and then Carl Schurz Park.
Shakespeare in the Park is no longer just for Central Park; Hip to Hip Theatre Company will perform Shakespearean pieces in all five boroughs, Southampton and Jersey City. The performances feature interactive kids workshops 30 minutes before showtime; it's another show for kids and their keepers. This year they'll feature Henry IV, Part 1, The Prince and the Rebel, and Measure for Measure. Go to www.hiptohip.org to find out how to find them no matter where you are in relation to NYC!
And, although their controversial production of Julius Caesar has closed, The Public Theater has more in store for its Shakespeare in the Park. As far as I remember, there's no one who could resemble Donald Trump in A Midsummer Night's Dream, but there are plenty of conniving, manipulative forest spirits, so you never know. People show up and line up early (like 7 am early, if not earlier) to get the free tickets for these shows. Performances run July 11-August 13. There are also options for outer borough tickets and an online lottery; visit publictheater.org to know what you need to know.