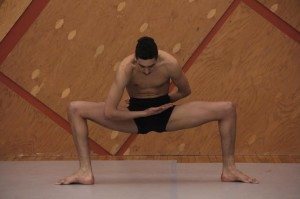 When last we spoke with Zest Collective, they were gearing up to release a new movement-based web drama, "Launch".  The young company is continuing to break boundaries and re-create what it means to be a dancer in our society, with two live performances (with RAW NYC and Harlem Arts Festival) coming up this weekend.
StageBuddy connects with Artistic Director Gentry George about their progress, what it means to be a #ZestBug and their upcoming performances.
StageBuddy: How has your company grown since the last time you spoke with StageBuddy?
Gentry George: Since I last spoke to StageBuddy, ZEST COLLECTIVE has had two live performances, including a production at Salvatore LaRussa Dance Theatre's Free Sunday Performance Art series and our premiere at MIST Cinemas. We look forward to performing at RAW NYC on Friday, June 27th and at Marcus Garvey Park for HAF on Saturday, June 28th. We have begun working with emerging choreographers including Jesse Obremski, Matilda Sakamoto, Julia Headley, Raymond Pinto and Kamaria Dailey.
We also have several new dancers joining us this summer and that is thrilling. Since ZEST COLLECTIVE began -- less than a year ago -- many of our dancers have gone on to get contracts with well known companies such as the Alvin Ailey American Dance Theater, Alonzo King Lines Ballet, Complexions Contemporary Ballet, Gallim, Lustig Dance Theatre, Momix, and Kibbutz Contemporary Dance Company. It makes me extremely proud and happy to know that ZEST has been able to work with such diverse talent and that those talented individuals have given so generously - their time, in efforts to support the ZEST COLLECTIVE. I hope to continue to inspire promising artists of the 21st century, leading the next generation of dance in an instrumental fashion, eliciting generosity, virtuosity and grace.
We also have a new Projection Director, Andrew Kamiski, with whom we are developing Audiovisual Dance. Kamisnki's temporary projections mimic artificial and organic forms, revealing a sense of play between the human body and how it interacts with moving images.
SB: How did Zest get to be a part of the Harlem Arts Festival?
GG: When I was a Dance Artist for Ailey II, the company and I did a week of outreach classes for public schools in New York City called "City Center Teach." My co-worker and fellow #zestbug, Daphne Lee, mentioned to Chelsea Goding that I had started a brand new dance company. (Chelsea helped arrange the outreach project.) Chelsea is also a co-founder for the Harlem Arts Festival. Little did Daphne know, I had met Chelsea some six years ago when I was a student at The School at Jacob's Pillow! We developed a beautiful friendship way back although I had no idea what Chelsea was up to at the moment. Daphne arranged a meeting with me and Chelsea only to find out that we already knew one another. Chelsea encouraged me to submit an application for the festival and I did. ZEST COLLECTIVE was then asked to perform at HAF's fundraising gala in March of this year. We had our first live performance at MIST Cinemas thanks to the Harlem Arts Festival!
SB: What is RAW NYC? How is Zest participating?
GG: RAW:natural born artists is an independent arts organization that provides independent artists within the first 10 years of their career with the tools, resources and exposure needed to inspire and cultivate creativity. RAW welcomes film, fashion, music, visual art, performing art, hairstylists, makeup artists and more for an evening of performances and interactivity. ZEST COLLECTIVE will perform at NY's the Cutting Room with RAW for the first time this Friday, June 27th.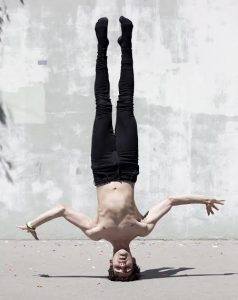 SB: What can audiences expect from Zest at the Harlem Arts Festival and RAW NYC?
GG: Audiences can expect to see New York City's talented youth sharing the inner workings of their heart and celebrated cultures and communities. They can expect to be moved and transformed through joyous celebratory works. They can be expected to marvel at the bodies and physical language of our exceptional athletic performers and will witness the emergence of a new generation of talent.
SB: What is a #ZestBug?
GG: Our beloved Dance Artist, Shuaib Dee Elhassan, termed the coin #zestbug. I think it is fun and youthful and fitting, as the dancers move like amazing insects-like creatures. Some are slimy, some are fast, some are slow. They all undergo some sort of transformation and it is a very rewarding experience to share and witness.