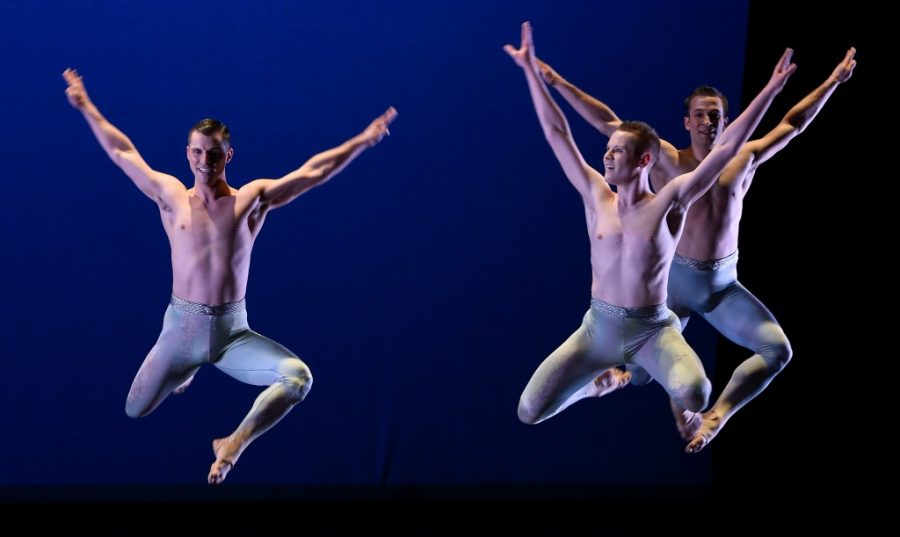 On Thursday, Pace University presented a very special program of Taylor 2, an offshoot of the larger Paul Taylor Dance Company modeled after the venerable choreographer's original six-member troupe founded in 1954.   Three classic works from the Taylor canon were danced to music performed by The American Virtuosi Orchestra.  Aged 84, Mr. Taylor continues to serve as the company's artistic director, a duty that he discharges with consummate ability.
The evening began with "Airs" (1978).  This piece, like all the others of the program, was reduced from a larger cast to six.  Set to George Frederic Handel's Concerto Grosso Op. 3, this diverse and complex dance is vintage Taylor.   This piece, the mellowest and least athletic (one of the hallmarks of Taylor choreography) of the evening's program, is also one of the canon's more complex pieces.   In spite of its age, this dance remains as fresh and diverse as the day it debuted.  It may perhaps have profited from being pared down to six dancers.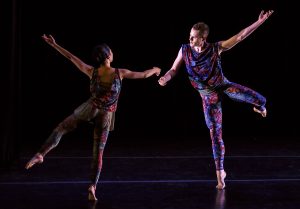 Next came "The Uncommitted", Taylor's exploration of the inability of men and women in contemporary society to form meaningful and lasting relationships.  The message is beautifully conveyed by the aloofness of the dancers who come together for brief intense interactions then quickly move apart lured by other interests.  Set to the somber music of Arvo Pärt, this piece maintained the serious tone established by "Airs".
The mood created by the first two pieces was completely reversed by the third and final piece, the exuberant "Esplanade" (1975), which is now recognized as Taylor's signature piece.  Here all stops were removed.  This dance explodes with limitless energy to the music of Johan Sebastian Bach's violin concerti (both with an allegro tempo).  The five sections become more and more kinetic until the dancers are finally running in a pattern and leaping through the air, completely destroying all darkness and emotional barriers.  It is an emotionally powerful and moving piece.
The six dancers – Alana Allende, Hank Bamberger, Lee Duveneck, Rei Akazawa, Amanda Stevenson and Gabriel Speiller – delivered spectacular performances, as did the American Virtuosi Orchestra.  Although a spinoff of the larger Paul Taylor Dance Company, Taylor 2 is in every respect the equal of its parent.  It is a must see for any lover of modern dance who wants to see some of the greatest choreography this country has ever produced.  Again.