Review: Anna Sokolow Theatre – "Preludes," "Homage to Edgar Allen Poe," "Are We There Yet," and "Frida"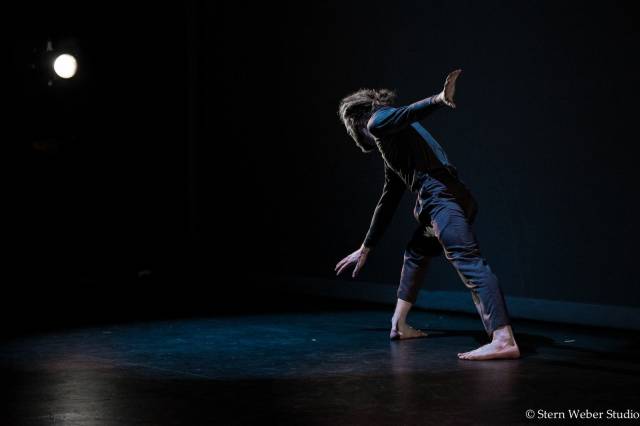 Jim May studied under modern dance pioneer Anna Sokolow (1910-2000) for 35 years. Once a student and a dancer to this day, he is now the Artistic Director of the Anna Sokolow Theatre/Dance ensemble. The group appeared last weekend at the 14th Street YMCA to present Anna's Americana, recreating Sokolow's famed works under the guidance of Mr. May. Sokolow is remembered for her dramatic choreography, highlighting her desire to make dance an important form of expression. She was revered by her students at Juilliard, in Mexico, and in Israel, as an instructor who expected total commitment. In light of that expectation, she was certainly honored by the performers in Anna's Americana.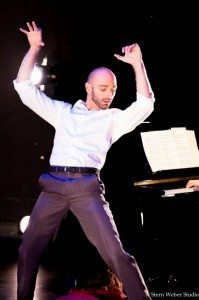 The ensemble, a multi-generational group of dancers, presented four works, three of which were Sokolow's. Throughout these dances, one understands this chorographer's ability to draw inspiration from other fine arts: music, poetry, and painting. In today's contemporary dance, it is often hard to understand the "why" of many pieces. Sokolow's work contains refreshing clarity.
Preludes (1984), set to Amir Kosrowpour's deft performance of Gershwin preludes, follows eight dancers as they rally between the piano to the dance floor. Sequences are playful, romantic, and at times melancholic, but always end with a return to the pianist. This is a lovely reminder: they dance because he plays so feelingly! And Kosropour truly does.
Homage to Edgar Allen Poe (1993) highlights quintessential moments in the poet's body of work, drawing his illustrative text into imaginative dance scenes. Fear, love, death — in this work Sokolow attempts to interpret these themes through Poe's rhymes. Mr. May's recitations are dramatic, yet Homage is best appreciated when one considers the rarity it was for dance and text to work together like this in the early 90s. Integrating art forms, it is a treat to see Sokolow's endeavor into this kind of fusion performance.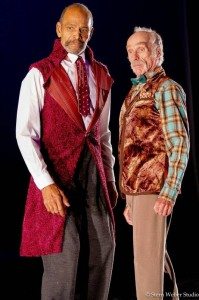 Amir Kosrowpour's playing is again a highlight in Are We There Yet (2000), a duet by Alan Danielson created for Jim May and Clay Taliaferro. Set to the hauntingly beautiful compositions of Eric Satie, it is a joy to see Mr. May in his element. He is a physical and expressive being, even after so many years in this field.
Last on the program is the 1997 work Frida. Anna Sokolow was unconvinced that the array of documentaries about her friend Frida Kahlo truly captured the painter's nature, so at age 87 she created her last major work to help the world understand a great artist. Perhaps she hoped someone would do the same for her — if only she knew what Mr. May and the entire ensemble are doing now.
To learn more about the Anna Sokolow Theatre/Dance Ensemble, visit www.sokolowtheatredance.org.