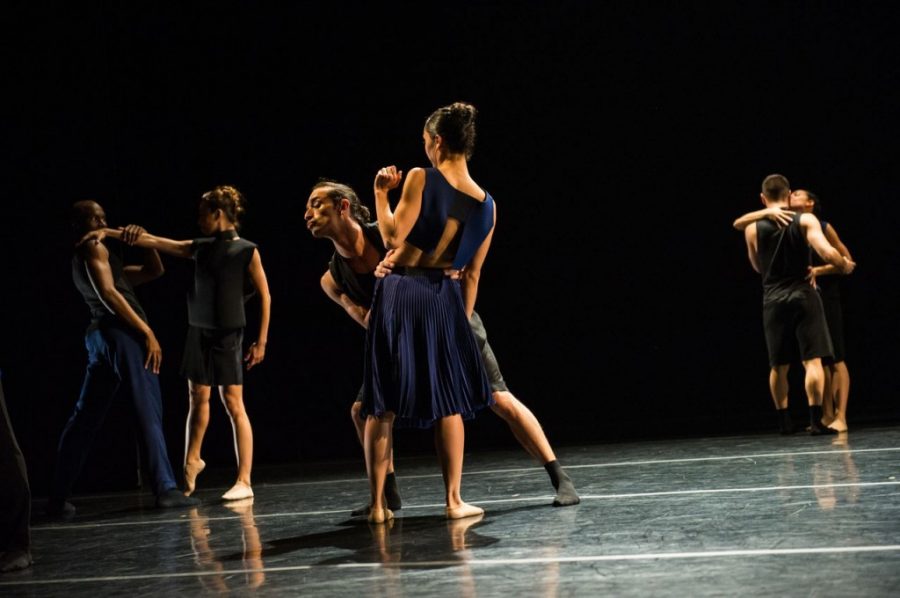 It is hard to imagine a more spectacular evening of modern dance than Ballet Hispanico's 2014 season at the Joyce Theatre.  This is a company pushing the idioms of artistic movement to its limits -- aesthetically, physically and philosophically.  This may be Ballet Hispanico's best season yet.
Several of the programs include one of BH's classics, "Hogar" (2013).   There really is nothing like watching a collection of world-class dancers moving to the music of an ensemble of world-class musicians.  And "Hogar", choreographed by the company's brilliant artistic director Eduardo Vilaro, is just that: a fusion of movement and music that poignantly expresses the emotional complexity of the immigrant identity -- a hot topic these days virtually everywhere (not just the USA and Europe). The music was created for the dance by Russian composer Ljova and performed live by him and the Pinky Swear Brigade.  The piece borders on the political and transcends its latinicity (sic) to become not only an American classic, but an international one.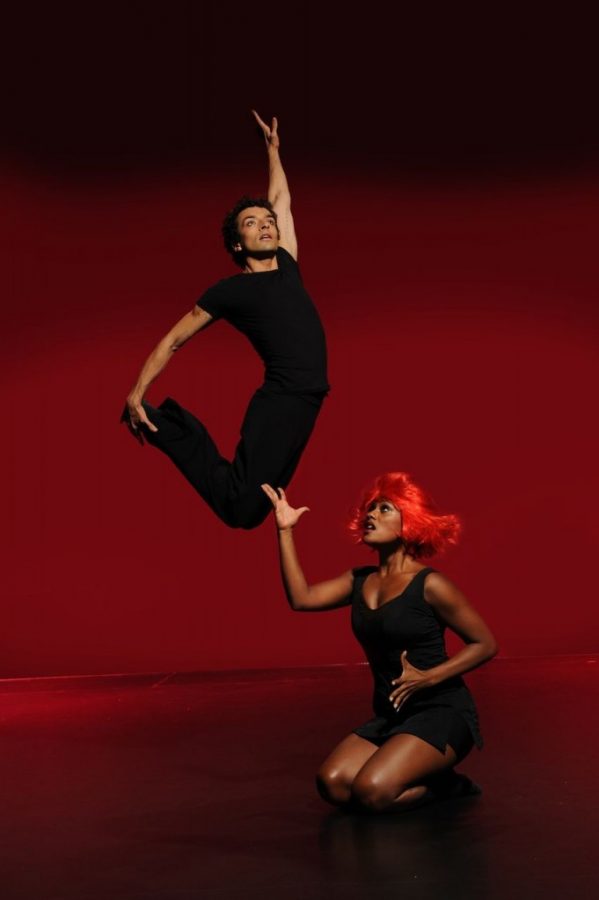 On the evening of the 22nd, the company also performed "Mad'moiselle" (2013), choreographed by Annabelle Lopez Ochoa.  This enchanting homage to the Marias of history and acquaintance -- beginning with "West Side Story's" and weaving in and out of the ages, fantasy and memory, to culminate in a Venetian courtesan's retirement -- is a daring exploration of gender identity.   Although the playbill describes the piece as an exploration of  "iconic male/female images and gender images and gender identity in Latin American cultures," this dance goes far, far beyond its borders and finds identity not only south of the border but in the whole of human experience.  This is dance for everyone -- and it's funny too!  Special mention should be made of Min-Tzu Li, the principal dancer of the piece, whose performance was pure joy.  Whether in 9 inch heels or barefoot, Ms. Li's many Marias are irresistible.
The third and last piece of the evening was the world premiere of "El Beso" (The Kiss), by Gustavo Ramírez Sansano.  This delightful composition is a tongue-in-cheek paean to the kiss in its many manifestations -- boy to girl, girl to boy, boy to boy, girl to girl, and even the group kiss.  All are treated with humor, affection, respect, and even a certain amount of innocence and sophistication.  And the sexy costumes by Venezuelan designer Angel Sanchez are gorgeous.  It's bound to become a favorite with its audience.
Ballet Hispanico is a unique company.  The level of artistry is unparalleled and under the inspired guidance of Vilaro, this company continues to grow and explore new territory while remaining true to its roots.   Every piece has an exquisite Latin flavor delivered through mere touches and gestures.   Their 2014 summer season is modern dance at its best.