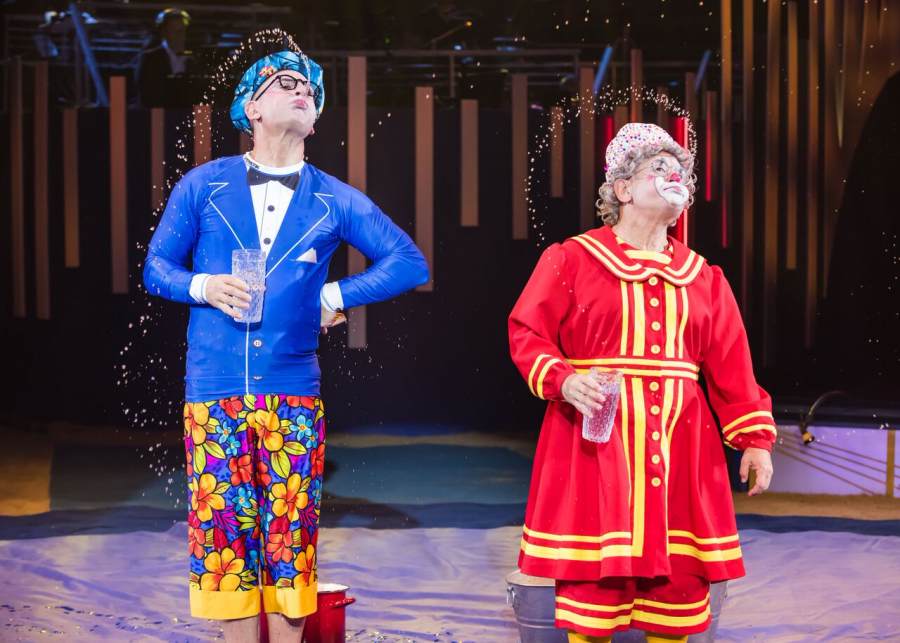 The Big Apple Circus has been thrilling audiences for four decades and this, their 40th anniversary season, is no exception. Under the grand but intimate big top at Lincoln Center, magic unfolds in the form of world-class performers, laughs are had by kids and adults alike, and the art of the circus proves its staying power.
Directed by Mark Lonergan, The Big Apple Circus is a circus for the new generation, one with a social conscience, a strict no-wild-animals policy, and endlessly enthralling acts. Ringmaster Tyron McFarlan joyfully heralds in each performer as clowns Joel Jeske and Grandma (Barry Lubin) continuously entertain and keep the audience in stitches.
First up is Jan Damm with his unique Rola Bola balancing act with boards and pails. Just when you think he can't possibly balance on anything else, his assistant adds another. Next is the amazing contortionist Elayne Kramer, who finishes her act by popping a balloon with a bow and arrow she operates with her feet, all while holding herself up by her arms as her body curves over itself.
Animal trainer Jenny Vidbel performs a fun horse and pony show with sixteen gorgeous beasts, as well as some really cute dogs who liven up the show. Next up is impressively speedy juggler Gamal Garcia Tuniziani, also a member of The Flying Tunizianis, a family flying trapeze act. It's hard to top a quadruple somersault performed at dazzling heights, so they close the first act.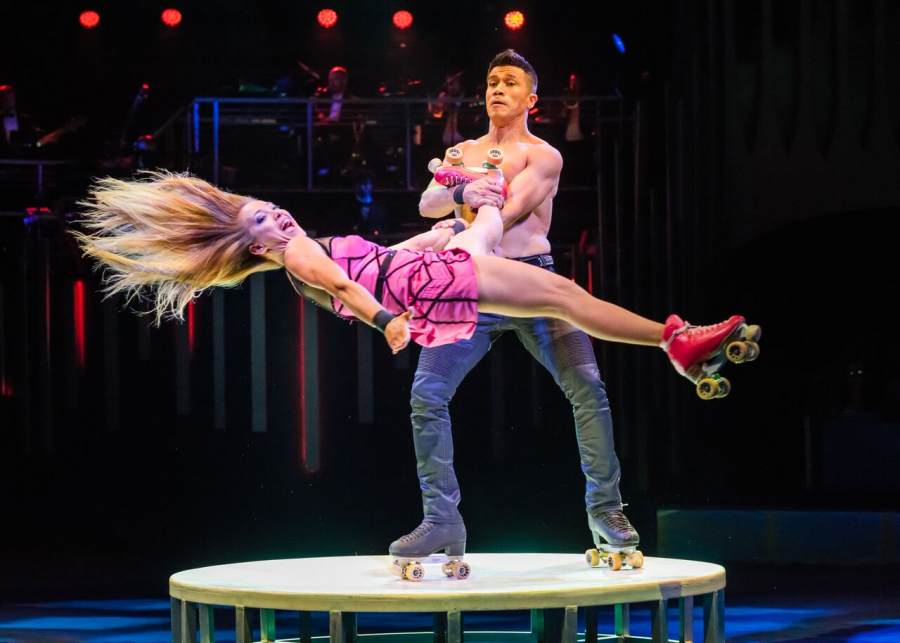 After a hilarious rendition of Beyoncé's "Single Ladies (Put a Ring on It)" performed by Grandma the Clown, rollerskating act Dandino & Luciana come out and perform their exhilarating skate/dance routine on a tiny rink about six feet in diameter.
Icarian acrobats The Anastasini Brothers are truly a delight to watch. Icarian consists of one acrobat flipping over and over with the help of the momentum of his partner's legs. Their seamless performance is mind-boggling.
Closing out the night is Nik Wallenda and the Fabulous Wallendas, who perform their world-famous high wire act, including a breathtaking seven-person pyramid that is truly astonishing.
Of particular note in The Big Apple Circus is how many family acts there are. There are those that consist of brothers, spouses, and children of circus performers that go back several generations. It just goes to show how much joy the circus brings into the lives of audiences and performers alike, that they are committed to keeping the traditions alive. The Big Apple Circus is a testament to the beauty of the circus arts.