Interview: Stig Bjorkman on Directing 'Ingrid Bergman: In Her Own Words', His Favorite Performances of the Legendary Actress and How He Fell in Love With Cinema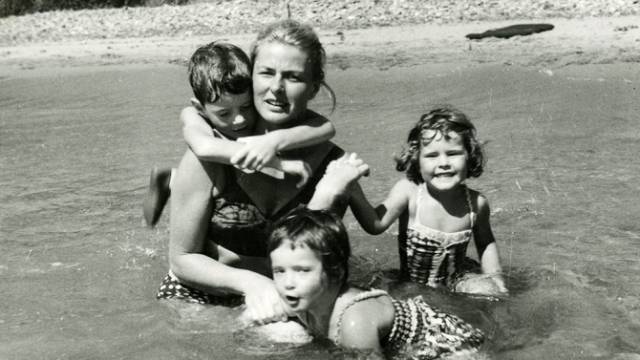 Ingrid Bergman was undoubtedly one of the brightest stars in film history. From her three Oscar winning performances, to her work in Europe, she was a woman living very much ahead of her time, something that becomes even more obvious upon realizing that she left behind hundreds of home movies she shot herself. These movies are the basis for Ingrid Bergman: In Her Own Words, a lovely documentary by Stig Bjorkman which pretty much sees the actress tell us her own story. From her moments of utmost privacy, as she frolics with her children while on vacation, to some of her darkest episodes, we see Miss Bergman like never before.
The film premiered at the Cannes Film Festival where it received a Special Award, and will be making its New York theatrical debut on November 13, before expanding to the rest of the country. We talked to Mr. Bjorkman about his personal favorite performances, other actresses he loves, and working with someone he referred to as "the new Ingrid Bergman".
When Isabella Rossellini approached you to make a film about her mother, were you hesitant at all?
No, as a matter of fact when you posed the question I asked to myself "why, wasn't I?", it was so sudden and so surprising. It was my very first time meeting Isabella at the Berlin Film Festival, four and a half years ago, she wanted to meet Harriet Andersson, whom I was having dinner with, and suddenly she asked me "should we make a film about mama?" I was surprised and touched, so I said yes. Later on I got to know all of Ingrid's children, and they let me study and use the archive which was fantastic.

Did you have any strong feelings about Miss Bergman's work before making the film? Which were some of your favorites?
Of course, I've been a film critic for many years. I still write about film sometimes when I find something interest, or if a paper wants to have it. I grew up with movies, so I'd seen her Swedish films and many of her American ones in my youth, later the Italians and all the ones that came after. I knew her work very well. It's always difficult to pick a favorite, so I usually choose five and one of them is Notorious by Hitchcock, and then I like all three of her films with Rossellini, Stromboli, Europa 51 and Voyage to Italy, and the one she made with our great director Ingmar Bergman, Autumn Sonata.
You were coming of age as Ingmar and Ingrid were working in different parts of the world. Do you remember your feelings when they got together for Autumn Sonata, were you expecting much from it?
I knew Ingmar quite well. I made two books with him, and three films about his work, one when he was alive and two after his death, I met him many times over the years, and sometimes we would have a telephone hour on Saturdays when he was not at work. I knew they both had a project together many years before Autumn Sonata, they were working on a film about the life of a famous Swedish author who also had the name Bergman [Hjalmar] who had written a play called The Boss Mrs. Ingeborg and had died in the 1930s. This project fell through, probably for practical reasons, and it's not until she is President of the Jury at the Cannes Film Festival in 1973, almost six years after they had talked about Mrs. Ingeborg, that she slips a little note in his jacket reminding him they had talked about working together.
Something that has always struck me is the beautiful symmetry that exists in the fact that she played a concert pianist in her first big film, Intermezzo, and also her last, Autumn Sonata. Watching your documentary she seems very self aware of how people perceived her. Do you think she was ever interested in becoming a director herself?
No, she was not, I discussed that with both Isabella and Pia Lindstrom, and both have said she had no interest in being behind the camera. I think she's a very good photographer and director of her own home movies, you can see she has a directorial eye. Both her daughters say that other than her acting work, what interested her the most was cleaning her house, they said she would have become an excellent cleaner (laughs).

In the documentary someone mentions how Jean Renoir taught Ms. Bergman about the important social role films have even as entertainment. Can you comment on what you personally think is the role of film?
I was a film buff, I saw the first film with my parents when I was 9 or 10 and it was such a revelation for me. After that I went to the movies all the time, and I often lied at home and said I would  go do schoolwork with friends, but went to the movies instead. I was captured by them when I was young. In the beginning it made no difference to me what the movie was, I loved American musicals and comedies, and it took me some time to realize there were different film artists. At the beginning I was only interested in the stories, but then I understood there were people behind the camera, some of whom were good, and others who were average. I think I was in my late teens when I joined a film club in Stockholm and saw all these experimental films, and began to love certain styles and directors. It took some time.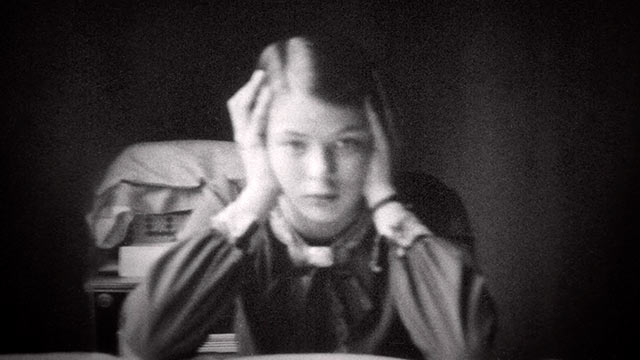 You've written books on Bergman, Woody Allen and Lars Von Trier. Do you find that knowing more about their lives has changed your views on their work?
I don't think so, Von Trier has his depressions, but he's quite the jolly man, I like him a lot as a friend. While his films can be very severe and dramatic, they are very different from who he is as a person. In the case of Woody, I know him well and have seen him many times through the years. When I made my book with him, I thought it would be filled with anecdotes and jokes, but he was very serious (laughs). He's usually very serious when I see him, and we have very serious conversations. I've seen him play many times at the Carlyle. He has many sides to his personality, but privately he's very serious.
I think I can safely assume that you love actresses, and one of the biggest pleasures I've had watching any film this year was when you had Sigourney Weaver, Liv Ullmann, and Isabella Rossellini together talking about Ingrid. That scene was heaven!
I was in heaven shooting it! (Laughs)
I feel Bergman was the first "modern actress" in how she left the studio machine to work with auteurs all over the world. We wouldn't have people like Juliette Binoche and Nicole Kidman if it wasn't for her.
I agree.
What other modern actresses do you think are following in her footsteps?
The first one that comes to mind is Julianne Moore, whom I like very much. Sometimes she's in not very good movies, but I like to watch her anyway. When she's in a good movie, she's fantastic, she's one of the best actresses around. I've never met her, but I'm hoping I will sometime. I'm friends with many directors who have worked with her and I'm very jealous.
Alicia Vikander does Ingrid Bergman's voice in the film. What qualities about her made you choose her for the film?
She's the new Ingrid Bergman. I met her after she had made her first Swedish movie, I was also with Harriet Andersson, that time. In Europe there's a prize called "Shooting Star" so many European countries choose an actor or actress at the beginning of their career, and the prize is a trip to the Cannes Film Festival where they can meet agents and producers. The year Alicia had made her first big part, she had won the Swedish equivalent of the Oscar, and Harriet who was in our jury said "no one but Alicia should win the Shooting Star award", that's how her international career started. I met her many times in Sweden and talked to her about this project and she told me not to ask anyone else, because she would be honored to do it. It was quite difficult to get her to do it, because she's doing film after film, but we finally found the time and recorded it in two sessions. One in London and one in Copenhagen when she was shooting The Danish Girl. I am so happy she's in this. It was an honor to have her because she is very talented and has a great future ahead.
The screenplay of your film Georgia, Georgia was written by Maya Angelou. This was her first screenplay, how was the creative process of working with her?
I should be honest, of course I was glad she wrote the screenplay. It was originally my idea, I wrote the synopsis with the same story, an outline of 6 or 7 pages, and this was given to Maya who wrote the beautiful screenplay. She was very involved in the whole production, she was on set almost every day, and I had such a beautiful and talented actress in Diana Sands, who sadly died two years after the film. Diana, Dirk Benedict and I wanted to improvise on some of the scenes and I remember one evening I was called to Maya's hotel room in Stockholm and she told me I shouldn't change anything in the conversations in the script. She said "every line I've written in that script" is pure poetry, I remember it very vividly. There were a few improvisations, but we followed her script quite close. She was a great lady, I'm very happy to have worked with her. She really knew what she wanted.
Ingrid Bergman: In Her Own Words opens in theaters on November 13.