Interview: Director Steven Okazaki on Making His Dream Biographical Doc, 'Mifune: The Last Samurai'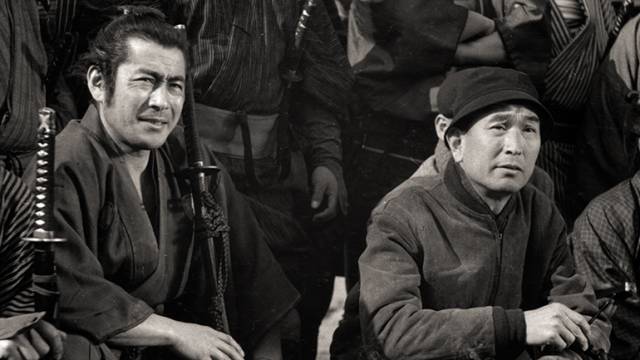 Mifune: The Last Samurai is a documentary about the legendary Japanese actor, Toshiro Mifune. Spanning the silent era of samurai film through the death of its greatest star, the film provides an impressive overview of the genre and insight into the life of Mifune who gained international stardom through his collaborations with the great director Akira Kurosawa. We sat down with the director of the film Steven Okazaki to discuss this labor of love.
If there was a Mount Rushmore of actors, I would not argue if Toshiro Mifune was on there. When did you decide that you wanted to make this film?
Honestly, if I were to think about doing a film actor bio he would absolutely be first on my list. But I would never think that opportunity would come my way. So, I didn't come up with the idea. I was in Tokyo talking to a producer about possible projects and he said, "If you had your choice, what would you like to do?" I was going through my head and you know, I've been out in the field following heroin addicts or going to Cambodia talking to victims of torture and I flashed on myself sitting in a nice comfortable room with a Diet Coke watching old movies. So I said what I thought was the best idea in the world which was a history of the samurai film from the first silent films all the way to the present. Immediately he said, "No. There's no way to do that because Japanese studios are really protective about their property and would not work with each other on the same film. Everyone in Japan would tell you that's impossible." Sad because it would be a really fun project but he said, "There is this producer who is set on making a film about Mifune."
It was too good to hear. The producer is named Toshiaki Nakazawa and he produced 13 Assassins and Departures, which won best foreign film at the Oscars. Probably the top producer in Tokyo. I never pitch myself this way but I just said, "Listen, no one else can do this film. If he's looking for other people, tell him to stop looking and I'll do it." He set up a meeting quickly with the producer and Mifune's grandson and they said, "Yeah, let's do it." Unfortunately, we had to wait a long time to make sure we got the licensing but you know, I've loved Mifune films since childhood. I love Sandy Koufax, too. It would be that absurd, someone saying, "Hey, can you make a film about Sandy Koufax?"
You were able to obtain interviews with a large scope of supporting presences in Mifune's life. Was there any particular person who you felt you absolutely needed? and if not, then who was the most crucial person to get?
I didn't know who was available or still alive. They were all around the same age after World War II and they sort of rebuilt Japanese cinema together. That's what is wonderful about this story and the people involved, it's just this special time. They're coming out of depression and poverty after the war and they started making movies. Mifune otherwise might still be working in a still photography shop with his father and some of the women might've just been housewives. There was this opportunity. We just kind of combed the credits and we'll see the birth and death dates on them and there were very few where there were no death dates. We just went after anyone who was still alive.
We were lucky with the first two people. Often, I didn't get to pre-interview people because the Japanese film industry is really controlling. But the first person I pre-interviewed was the sword master, Kanzo Uni. Someone says there's an 80 year old sword master coming in! I thought, "This'll be interesting." Firstly, he saw Mifune's grandson who we had doing interpreting and Uni just started crying. It was beautiful. I asked him, "Can you talk about Mifune's sword-fighting?" We were sitting across the table from each other and he would go "WHO! HA!" (Mimicking sword-fighting motions) I remember all the nice Japanese people were taken aback. I thought, "Great, we have one character."
Then I went to a meeting with Kyoko Kagawa. I looked at her filmography and oh my God, she's in the great Ozu films, all these classics of Japanese film. She was incredibly gracious, her memory was really sharp and you can see when they talked about Mifune there was this warmth. A little smile came across and you can see it in the film with almost all of them. They're talking about someone that brings back good memories and they were talking about a time that was really precious, like looking back at your best years.
Sometimes we would go through the filmography and just really struggle. We finally found the guy who had a small part in Seven Samurai and he was also Godzilla in the same year. He was in two of the most iconic Japanese films in the same year. We had a version of the film that was all Japanese in the beginning. It was a nice film but it was a little too subtle so we looked at some Americans and thought about different people and actors and landed with Scorsese and Spielberg. I thought they were really valuable. They talked about how big an influence he was in films and on them. The Japanese were a little polite and subtle when they praised and these guys were absolute.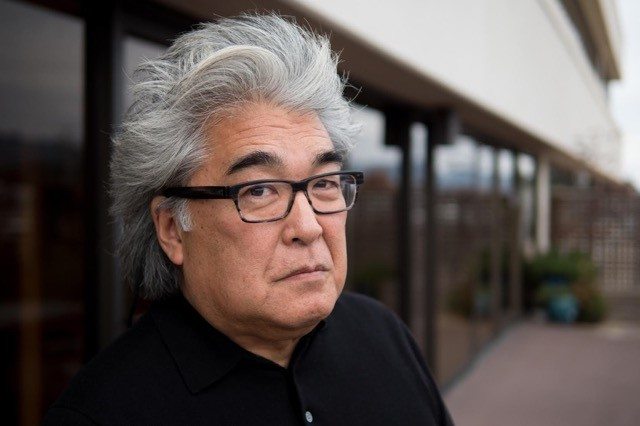 I've been a big fan of Mifune but admittedly didn't know very much about his past so I was really taken aback when I learned of his wartime experience. Maybe that affects me in a different way because I don't have direct experience with war but was there anything that you discovered about him during your research that really surprised you?
Well, not so much surprised me but I didn't know his background. I just knew his movies and sort of reading his personal notes and hearing about what he would talk about casually with friends. World War II came up all the time and his childhood in Manchuria were clearly what shaped him and perhaps helped define him as an individual who was a little bit outside Japanese culture. I can say that about my grandparents, they were very traditional Japanese but there was part of them that wanted to get out of there and that's a big thing to break out and go to another country.
I love Japanese culture but I often think, "Thank God they left." The restrictions of culture are so great and that's what's so interesting about the whole Samurai idea and it's popularity in Japan because the samurai is really the opposite, the foil to Japanese culture. Japanese culture is about fitting in, belonging and being part of the whole. The samurai is about standing up against masses because of what you believe in. In the silent films they're usually punished but you don't see that, you just see them fight to their last drop of energy. Then they collapse, they'e usually gathered up and the film fades out. The Japanese audience knows that he's executed. But in the Mifune film, they sort of break the rules. The samurai keeps going.
If Mifune was in his prime today, which directors could you see him working with?
Wow. Well, he'd obviously have his own franchise. Who's a great action director? I don't know. It would have to be the modern Kurosawa, someone with that kind of drive. If he was in this country, those films would just be huge. Seems he'd be great in the new The Magnificent Seven. (laughs)
Mifune: The Last Samurai opens theatrically at the IFC Center in NYC on November 25th, 2016