Interview: Director François Ozon on 'Double Lover' and His Love of Twisted Stories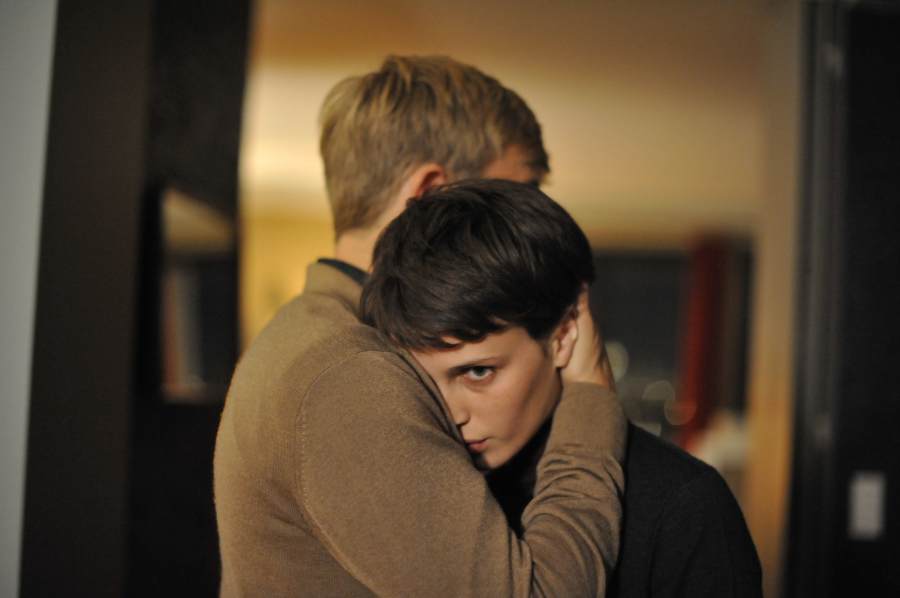 Nothing is ever what it seems in the films of Francois Ozon, and in Double Lover the director takes his mischievous style of filmmaking to unexpectedly blissful places. Ozon reunited with his Young and Beautiful star Marine Vacth, who plays Chloé, a young woman who falls in love with her analyst Paul (Jérémie Renier) only to discover he holds more secrets than she could've imagined. Combining elements of dark comedy and erotic thriller, Ozon weaves a delicious tale that should offer audiences quite the Valentine's Day treat. Based on a novel by Joyce Carol Oates, Double Lover deals with some of the themes that haunt most of Ozon's works, but as is the norm with his work, in terms of style the film couldn't be more different than his previous project if it tried.
"Sex is life, desire is everywhere" said Vacth when we spoke in NYC, the young actress has become one of Ozon's most exciting collaborators turning in a performance that seduces and repels in equal measures. "Francois doesn't say too much" explained Vatch, "but I trust him," and you can tell based on the emotional places we see Chloé travel to in the film. When it's Ozon's turn to talk about Double Lover, he does so excited to hear what you thought of the film, which makes for a unique interview. Before you notice it, the director has got you under his spell.
What's your earliest memory of sex onscreen?
I don't remember the title of the film, but I have a very vivid image in my mind...almost like a dream, or a nightmare. The scene was set in a cave in which shirtless men were chained and being whipped by women. If you find the film, let me know what it was. For a child it was very sexual, today it would probably seem ridiculous.
Were you told not to watch sexual content?
As a child things that aren't necessarily erotic, can be very sexual for you.
People comment on the sex in your films, and I like how you show sex can be playful rather than filled with shame and guilt.
Sometimes it has shame and guilt, but it's true, in Double Lover I wanted to be playful because it's not usual to shoot sex scenes with twins. You have the possibility of showing things you've never seen before, or maybe you've seen them in porn.
Why do you think sex in American films is so clinical?
I don't know, but sometimes censorship can be good because it forces you to find different ways to imply sexuality. You can see it in movies from the 50s, but now we have the freedom to show whatever we want. In France we're our own censors, sometimes we're afraid of what our audiences or distributors might think. It's also a cultural thing, in France we had presidents like Mitterrand, who had two wives and many mistresses, so those things aren't shocking for the French, but American puritanism is slowly coming there too.
Is there a part of you that wishes to challenge this puritanism?
It's not my goal, but I've realized your films can become political without you meaning them to. In the 90s I made a short film during the worst period in the AIDS crisis, and I made a sweet short film which showed sex in a different light. The film was very well received by the gay community and it seemed to give them confidence during this dark moment, the movie became like a flag, it became political. My goal is never to make propaganda though, I just wanna tell my strange and twisted stories.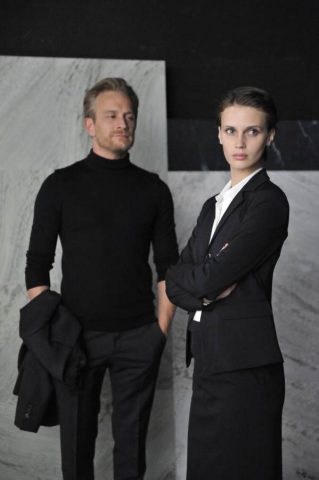 The novel Double Lover is based on is set in America, what changed by setting the film in France?
There was an American TV movie starring Aidan Quinn, what I like about Joyce Carol Oates is she's obsessed with sexuality and perversity, like a French director! For me the book didn't feel typically American, the psychoanalytic aspects were, but the rest could've been set in France.
You have some incredible transitions which go from various orifices to eyes for instance. I obviously thought of Buñuel, but I wondered if you keep track of references you loved and might want to use in your films?
I think it's a little bit unconscious. When I was  child I went to a surrealism exhibit in Paris with my parents, I was very young so it was very boring, but I remember a film being projected, it was Un Chien Andalou. My parents told me to watch the movie while they went look at the rest of the exhibition, as you know the movie is about ten minutes long, so I must've seen it about 20 times while I waited for my parents. I was fascinated by the razor blade slicing the eye. I was 7 or 8, so I loved that! Today I simply can't watch it though, but as a child I loved it.
You've worked with Jérémie Renier many times before, all the way from when he was very young up to now. When you're in the editing room, are there moments when the various versions of Jérémie come into conversation?
I'm very good friends with him and he wasn't my original idea for the part, precisely because I see him as a young man. I thought he was too young to be an analyst, but he's 36 or 37 now, he's a real man today, he has children, a wife...he's no longer the boy I met at 17, so I did some tests with him and Marine and I liked what I saw. Jérémie is not afraid of his femininity and fragility, he's like an actress and that's what I like about him.
In the film we see Marine get a haircut a la Rosemary's Baby…
I wanted audiences to know she wasn't the character from Young and Beautiful, I asked if she could cut her hair and she said yes. I decided to shoot it in case we wanted to add it on the DVD, when I was shooting I asked Marine to look into the camera and her eyes made me realize she was already Chloé. So we decided to use this in the film. I think when you work with the same actor you need to kill the character they played before. When I worked with Catherine Deneuve in Potiche in the first scene you had to forget it was Catherine Deneuve.
So you put her in sweatpants!
[Laughs] Yes, in an Adidas tracksuit, and she's talking with animals, being nothing like Catherine Deneuve.
You've worked in almost every genre.
Except westerns and sci-fi.
So, how do you pick your projects? It's incredible when you go from something like Frantz to Double Lover.
I like to do something I've never done before, I don't like to repeat myself. Frantz was very formalist and restrained, but in Double Lover everything is more expressive. Truffaut said you had to make films against the film you'd just finished. I feel close to that.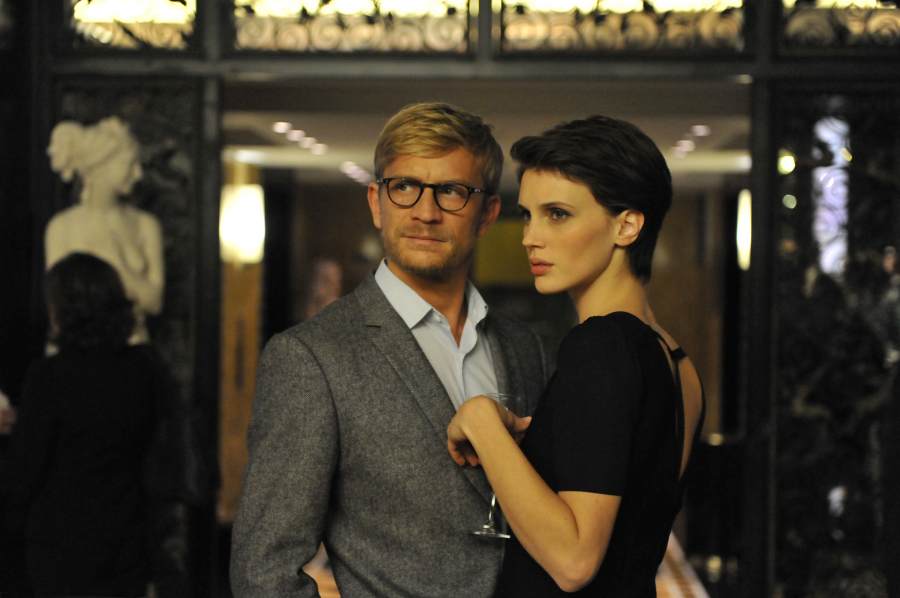 I was so happy when I saw Jacqueline Bisset in Double Lover.
She was very popular in France in the 80s, she was close to Truffaut, and I was looking for a beautiful woman, with a cat face to play Marine's mother. Jacqueline was in London, so I offered her the part and she was very happy to be in it. It was a pleasure to work with a legend like her.
You're asked this all the time, but are there any other actresses you're dying to work with?
Many! The idea of working with Catherine Deneuve or Jacqueline Bisset were dreams, so first you need the part. Sometimes I know what parts I want to give actresses, with Charlotte Rampling after doing Under the Sand, I wrote Swimming Pool for her.
So here's hoping for Jacqueline Bisset and Catherine Deneuve in a sci-fi Western.
You know what's possible? Jacqueline Bisset and Charlotte Rampling, because they shared a flat in London when they were models. Jane Birkin also lived with them. Imagine that.
Double Lover opens today in New York (The Quad, AMC Empire), Los Angeles, San Francisco, San Diego, Philadelphia, Boston, Washington, Miami, Phoenix, Baltimore, Chicago, Cincinnati, Indianapolis, Boca Raton, Pittsburgh, Oklahoma City, Albany, Albuquerque, Knoxville, Charlotte, Ann Arbor and Portland. It will be followed by a national roll out.
---