Interview: Lorenzo Vigas on His Golden Lion Winning Directorial Debut 'From Afar'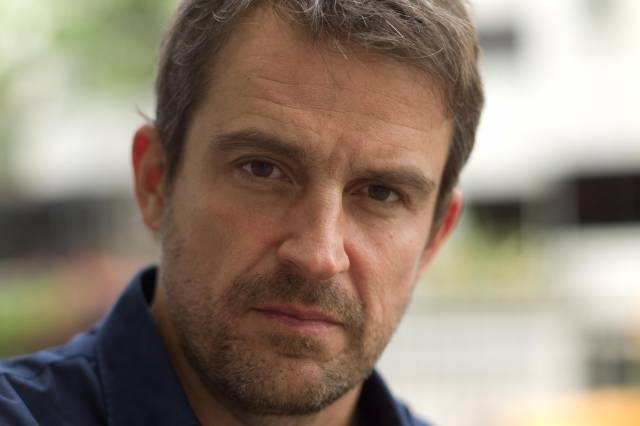 In 2015, Lorenzo Vigas became the first Latin American filmmaker to win the Golden Lion at the Venice Film Festival for his astonishing feature length debut From Afar. An elegant, sparse tale which focuses on two men from very different worlds who become united by their need to communicate. An exercise in restraint, the film stars Alfredo Castro as a repressed gay man who befriends a young gang member (Luis Silva) only to discover they have much more in common than anyone would have thought at first glance. As the film makes its theatrical debut in America, I spoke to director Vigas about his work with the actors, setting the mood and how his background in science affects his film work.
I read that you were working on a trilogy about fatherhood in Latin America. I am aware of how common it is in Latin society to see mothers as head of family because fathers vanish. Do you think Latin cinema has failed to represent this and is this why you're interested in showing it?
Not precisely. It's more out of a personal necessity. I didn't do it consciously, I just had the unconscious need to do it, I don't even understand it because I had a great relationship with my own father, so nothing is autobiographical.
You're making a film about a painting your father did when he was young and later was obsessed with finding. Would you say that in any way you're making films to preserve your art and avoid your art having the same fate as your father's painting?
I think all artists have the need to transcend death, to leave something behind. I'm the same way, so in that sense yes, I want to leave things that will be here when I'm gone. It's a way to avoid death.
Both Alfredo Castro and DP Sergio Armstrong have worked many times with Pablo Larraín, was this in any way influential to you working with them?
I admire his work, but he wasn't a point of reference really. My references would be Nuri Bilge Ceylan, Bruno Dumont, Michael Haneke, Lucrecia Martel, Carlos Reygadas. I admire Alfredo Castro immensely, I wanted to work with him in the same way I admired Sergio's work. It's just a coincidence that they both have worked with Pablo, he's a great Latin American filmmaker.
I like that you mentioned Bruno Dumont because I wondered if you had any interest in doing television like he has recently?
Perhaps at some point, not now though. My next project is a Mexican film, television might be in my future, but my priority is to make my next film.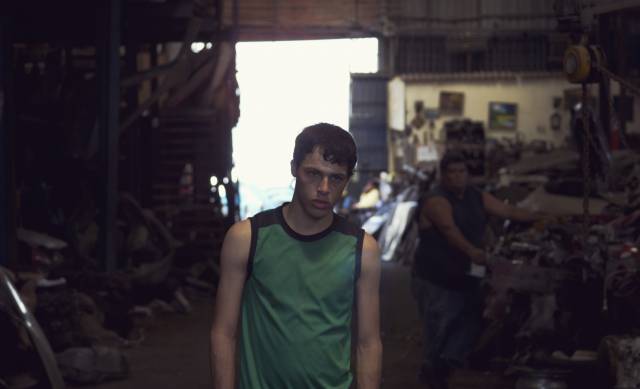 Alfredo Castro has many years experience, but Luis Silva had never done a film before. How did you achieve the right balance between the performing styles?
That's precisely what a director does, achieve a unifying tone that still allows each actor to bring their own energy. I also like having professional actors work with non-actors because they bring an element of surprise to the film. There's also an intense energy between Alfredo and Luis. Alfredo is a master, he's one of the most important actors in the world, and Luis brought a wonderful freshness.
Was Luis worried about making his debut as a queer character, in how this might typecast him?
Luis didn't know very well what the film was about, he discovered the story every day on set. I told him about the stronger scenes he'd have to do, and he was fine with it, he said "I want to become an actor, I want work, so please trust me". He wasn't afraid to be typecast, in fact I think the film shows his great range.
You studied molecular biology, the film basically presents us with two organisms who shouldn't move in the same spaces but end up clashing. This is also a film about whether we can change our nature. Did you bring any biology or scientific concepts to your work in the film?
It's interesting, I'm not sure if there's a relationship with science. What science did for me was show me my place in the world, we tend to be very anthropocentric and science shows that we're not the center of the universe, we're just a smarter kind of animal. If there is a relationship between how the worlds collide I don't know. It's important to let your unconscious speak, its expression is art, and art should speak for itself.
Did you find any parallels between working with a camera and working with a microscope?
That's such an interesting question, actually yes, I had never thought about it, but I have always loved photography. At one point I wanted to be a cinematographer, but decided to become a director instead. Looking through the camera lens is very important to me, when I shoot I'm always looking at the camera. I had actually never thought about it, but as a kid I was fascinated with microscopes, I'm sure there is a relationship between the two.
American journalists keep asking you to explain the film's ending. Has this surprised you?
There is a need to understand everything. We live in a time when we're looking for entertainment that doesn't make us think. People want to go to the movies and watch films that tell you how to feel and what to think. When a film asks the audience to be active and it engages them with what's going on, it can make people ask questions like these. Films have lost that important element which is to ask questions. But there is also a big audience in America that appreciates this kind of film.
From Afar is now playing at Film Forum. For more information click here.