Interview: Ripley Sobo on Starring in 'Ace the Case' and Her Dream Broadway Roles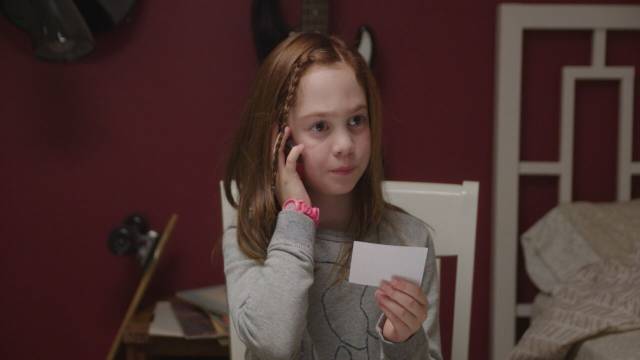 At her very young age, Ripley Sobo has already starred in films opposite Kate Winslet, Meryl Streep, Amy Adams, Michael Fassbender and Ben Affleck, not to mention she played the title role in the Broadway production of Matilda. Now she gets a chance to headline her very first film, a delightful Nancy Drew-like romp called Ace the Case, in which she played the tough, determined Olivia, a do-gooder who unexpectedly becomes involved in the investigation of a kidnapping case. In the film she stars opposite Susan Sarandon, who plays a sly NYPD detective. Sobo appears in practically every scene, and she holds her ground perfectly, creating a wonderful heroine kids of all ages should love and admire. I spoke to her about playing Olivia, getting to meet some of the world's biggest stars, and her dream roles on Broadway.
When I was a kid I wanted to be a detective too, was this something you had in common with Olivia?
Yes definitely, I would love to be a detective that would be incredible! I actually got to meet a real life detective while working on this movie and it was amazing. The thing I most had in common with Olivia though was that we're both strong, smart and brave. I also look up to her in many ways.
How was it to work with Susan Sarandon?
It was incredible! She's someone I look up to and have admired for quite some time now, getting to meet her was great, she's very, very kind and she taught me a lot of things too.
Olivia goes through so much, she loses her dad and then becomes entangled in this kidnapping plot. What kind of preparation did you do to play her?
I had worked with a coach before filming which helped a lot. Losing a power is something that can be very devastating, my mom had cancer so I understand the pain Olivia goes through. Thinking about that helped.
Do you remember when you first realized you wanted to become an actor?
Yes, I went to acting camp when I was like 5 years old and I got my first song and realized this was what I wanted to do for the rest of my life. When I'm onstage or behind a camera I feel like I can be anything I want to be.
What was that song you sang?
"Gaston" from Beauty and the Beast in which I played LeFou.
You've done everything from Steve Jobs, to Ricki and the Flash. What has been the most exciting thing about working with stars you grew up watching?
They're all just normal people, so my parents keep me away from all that. They're just normal people so I get to know them for who they are, not who they play.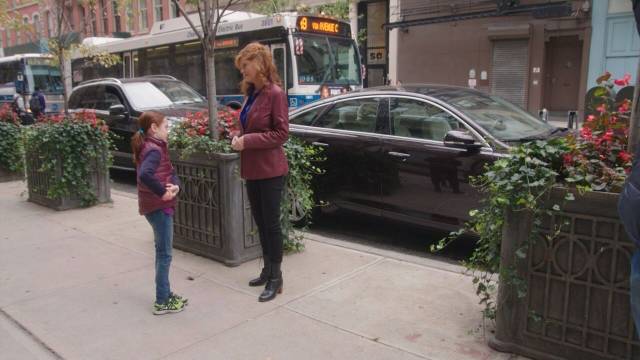 You were also in Batman vs. Superman, which was a huge production, is there a difference between how you approach a big production and an indie like Ace the Case?
Nothing at all, I just do what I do (laughs).
I was so excited to hear you sing in the credits. Can you talk a little bit about that song?
"Aim High" is a song that tell girls that they can be anything they want to be, brave and strong and that you really need to just aim high, there are no limits. Girls are smart, brave and there are no limits.
What do you want people to take from the film?
I want girls to watch it and go "hey, I can do that too". I want them to look up to Olivia and Susan Sarandon, this movie says that girls can do a lot of things.
Will we see Olivia again?
Yes, they're actually writing the second one!
Having done Matilda, how has it been to see other girls play the lead character?
Great! I go there so I can support my friends.
What would you like to do on Broadway next?
I would dream of being in Hamilton and playing Alexander Hamilton, that would be just a dream come true.
That would be wonderful! As a huge Sondheim fan, what parts would you like to play in Into the Woods?
I played Jack and that was so much fun! I would like to play The Witch too, she's a really cool part to play.
Ace the Case opens in theaters on August 26.