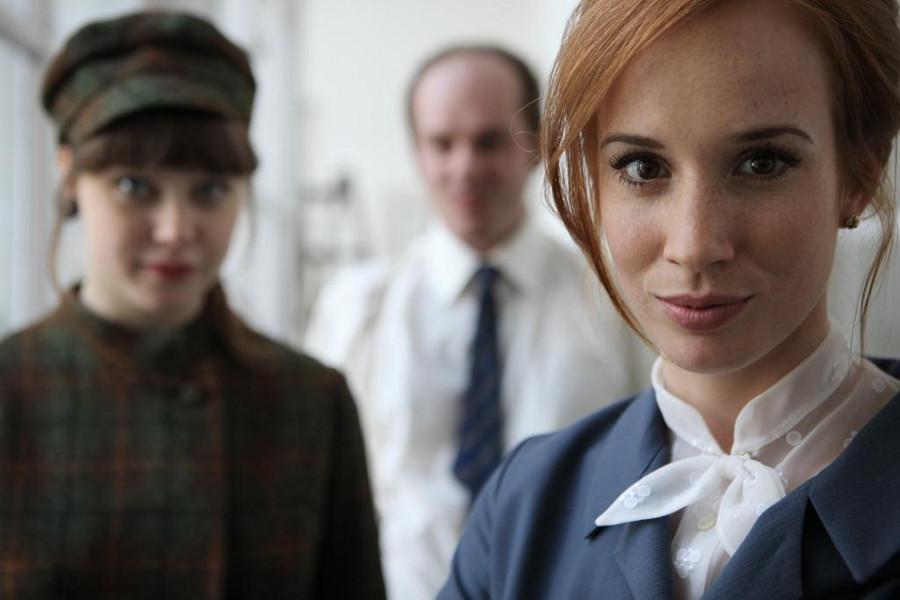 On October 4, 2013, following the United States' government shutdown a few days before, a man set himself on fire in the middle of Washington DC's National Mall. While self-immolation has been a form of protest against political inefficiency throughout history, it was especially strange to hear about this form of protest after having seen Agnieszka Holland's "Burning Bush" at the New York Film Festival just a week before. Holland's film begins with the self-immolation. and subsequent death, of university student Jan Palach which occurred on January 17, 1969 in Prague's Wenceslas Square.
Palach did this in order to bring to attention how complacent Czechs had become to the Soviet invasion, and in a letter left behind he said that more people from his organization would follow his example if the Soviets didn't leave. Holland could've easily made a movie about Palach that led to the immolation and not one that started with it, but instead she smartly choose to bypass the triteness of traditional biopics to explore the effects his actions had on a group of characters, including courageous lawyer Dagmar Burešová (Tatiana Pauhofová) who takes on a case of libel pursued by Jan's elderly mother (the terrific, moving Jaroslava Pokorná).
Through Burešová's battle against the corrupt system (they claimed Jan's death was a circus act gone bad) Holland revisits a dark chapter of European history that the movies rarely visit. "Burning Bush" was originally a television miniseries for HBO Europe and every second of its four-hour running time is justified by the rich layers the director adds to it. There is not a single mediocre moment in the film and the performances fill the screen with an urgency rarely seen in historical dramas. Pauhofová in particular, gives a star-making performance that no doubt will have Hollywood casting agents knocking on her door before long.
Holland, whose previous film was the bloated WWII drama "In Darkness", has crafted one of the finest films of the year, one which reminds audiences of the power contained within people who strive for change. A pragmatist, Holland reminds us that change does not happen overnight, but she urges us to start, to light that first spark. She explores a sense of Arendtian "banality of evil" when one of the Soviet officers reminds Dagmar that "for a politician the truth is what's benefitial for the country". The film shows us Jan burning twice, first when he immolates himself and near the end of the film when his grave is determined to be a hazard to the system (people visiting his grave considered threats) and he's unburied, cremated and buried in a mysterious location. This symmetrical irony is enough to set our blood on fire and no one leaving this film will want to remain quiet about their own disagreements with whatever represses them, wherever they live.