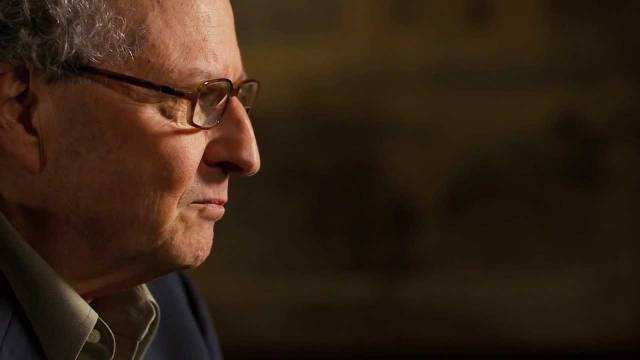 With Second Opinion, director Eric Merola delivers a documentary that both inspires and astounds. As the story of young idealism versus big business deception unfolds it leaves you with a quickened pulse - whether that's due to adrenaline from witnessing the triumph of human decency or your blood boiling at the conniving element of capitalism is uniquely personal.
Second Opinion tells the story of the courageous Ralph W. Moss PhD, a young and idealistic university graduate who in 1974 acquired the prestigious role of science writer for an institution at the forefront of the newly waged war on cancer, Sloan Kettering Memorial Hospital. His zest for knowledge coupled with the inner workings of his new job led him to the brilliant mind that is Dr Kanematsu Sugiura, an 80-year-old scientific veteran who has been employed by the hospital for over 60 years, and who has had his every experiment and paper published to scientific acclaim. At the time Dr Sugiura is experimenting with the controversial and "quack therapy" black listed drug Laetrile, an extract from the kernel of stone fruits which his experiments are showing does not cure cancer but has outstanding results in preventing the formation of further cancers in suffering patients, as well as relieving a great deal of pain – a lot more so than any other treatments on the market at the time, including chemotherapy who Dr Sugiura is co-inventor of. Upon stumbling across this amazing research Ralph Moss returns to his employers at Sloan Kettering with elation and very high hopes excited for the prospects that Laetrile may bring, only to be shot down by the hospital heads and asked to drop the subject.
In light of these bewildering requests and the important nature of the information, Mr Moss appeals to the mainstream media and various other avenues only to hit roadblocks of the same kind. In the end he resorts to cloak and dagger measures to get his point across, and gathering outside cohorts as well as workers at Sloan Kettering thus begins the creation of the underground and revolutionary medical movement "Second Opinion".
What we have here is yet another story of America's big business putting itself before its citizens. The way that politics, medicine and money are intertwined in the United States is a clear recipe for disaster and the current state of the health system proves so. Second Opinion is a candid and informative look at the battle between medicine and money, capitalism and humanitarianism, and how it affects not only the patients involved but the families, friends, medical workers and everyone around them.
With the help of Dr Sugiura's findings and a secret convoy of those who give a damn Ralph Moss brings to light a cover up of epic proportions in a time where cancer is at its least understood and most feared. And when the four figureheads involved at the head of Sloan Kettering set out to make a fool of them all, Ralph Moss retaliates in a most sincere and intelligent way. And whether it be swift and quick or a slow burn karma is always there in the end, as the four heads of Sloan Kettering are no longer with us. I'll give you one guess as to what they all died of.