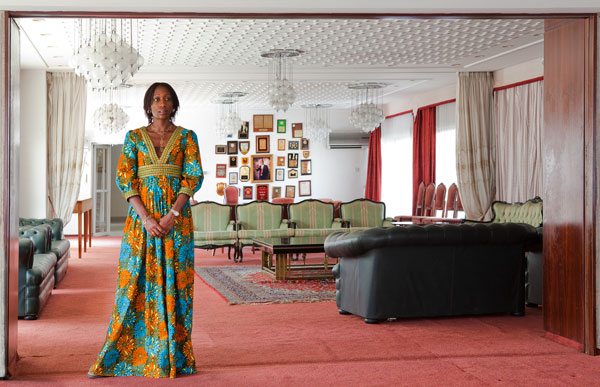 "I believe in the people. I believe in all the people. And I believe in truth. And believing in truth means seeing things from another person's point of view", It was inspiring words like these that led the Nigerian people to democratically elect M.K.O Abiola, a Nigerian Muslim and leading philanthropist, ending years of military dictatorship. Since their release from Commonwealth rule in 1960 Nigeria's government had been at the mercy of the national military, but in 1993 the time for change had come. The nation's people rejoiced in their newfound democratic rights and came out in great numbers to vote for the first time. Sadly their joy was short lived.
As a new military force seized power they arrested and jailed Abiola shortly after the election, citing treason and crimes against Nigeria as their basis. His second of four wives, Kudirat, then took hold of the reigns of freedom her husband had previously owned, touring the country in support of her husband, democracy, and the Nigerian people. She organized marches and protests, held press conferences and negotiations, she inspired the West to become involved and pressed for embargoes on the current military regime. Then in 1996, on the morning she was to fly to the USA to see her daughter graduate from Harvard – and pursue her campaign for a democratic Nigeria whilst there – she was assassinated.
The Supreme Price documents the brave story of the Abiola's plight as told by their children, who are now spread far and wide throughout the world, but have never forgotten the Nigerian military's betrayal of their parents. A heart-wrenching and inspiring story, director Joanna Lipper beautifully depicts the epic rise and controversial fall of the Abiola's, while uncovering the corrupt political and capitalist forces which lead to their untimely end. Their daughter, Hafsat Abiola, tells her story through tear filled eyes and works to day to ensure her parents did not die in vain, filling a post in the Nigerian government and heading a progressive movement to empower women in the state of Nigeria.
The sheer population of Nigeria is staggering, and the country's only wealth stems from oil fields found in the south. Of course due to politics and trade agreements very few people see the benefits of this valuable national commodity, leaving the gap between rich and poor an extremely large chasm. The Supreme Price shows perfectly how a nation of people living below the poverty line can rise up and demand better of their leaders, with often controversial results.
Superbly shot and stirringly told, The Supreme Price is a story of politics, corruption, black market trade and the fall-out when dealing in such things. Once again a nation's people have been passed over in favor of the wealth and social standing of their leaders, but the inspiring stories of strength and human will that come from such terrible things are a beautiful thing to behold.