With Woody Allen's Annie Hall recently showing on the big screen at New York's Museum of Modern Art we thought we'd take a look back at some of the 1970's best romantic comedies. It was certainly a heady era of slapstick, satirical and screwball comedy played by some of the best in the comedy game.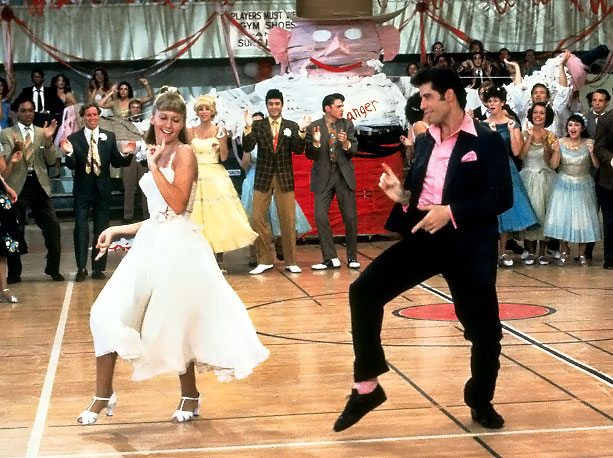 1. Grease
One of the most famous musicals of all time, John Travolta and Olivia Newton-John's epic roles as Danny and Sandy make for an epic rom-com love story. Made in 1978 and set in 1958 Grease has it all - romance, singing, dancing, drag racing and super cool leather jackets!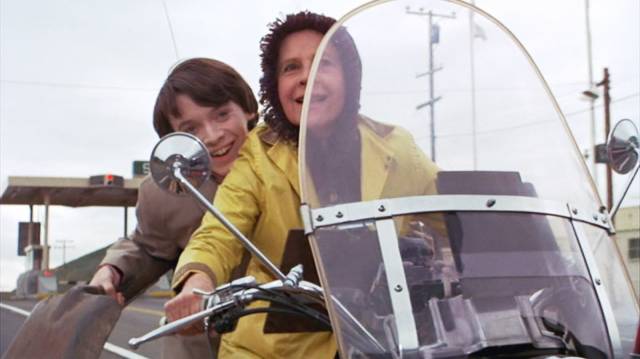 2. Harold and Maude
A slightly less conventional rom-com young Harold (Bud Cort) and 79-year-old Maude (Ruth Gordon) meet at the funeral of a stranger. Discovering they both have a morbid fascination with death, an unlikely romance blossoms between the two, with Maude trying to teach the vaguely suicidal Harold what it really means to live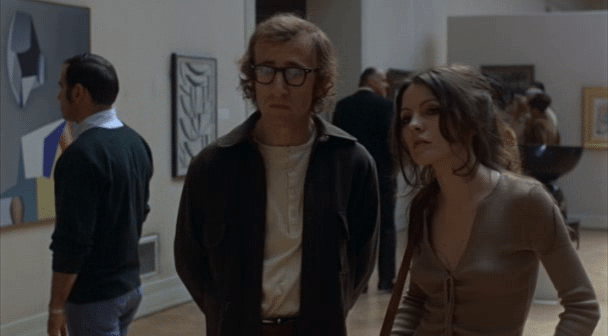 3. Play It Again, Sam
Emerging from a cinema viewing of Casablanca and lamenting the fact he will never be suave, Allan (Woody Allen) proceeds to bumble through his romantic life with extreme awkwardness and numerous scenes of embarrassment. His random mentally charged visions of Humphrey Bogart and his former wife help things no end either. Just Woody doing what Woody does best, really.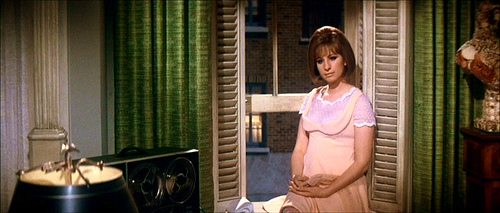 4. On A Clear Day You Can See Forever
Just your usual story of a patient (Barbra Streisand) falling in love with her therapist (Yves Montand) - who then gives her hypnotherapy and falls in love with her reincarnation of a past life from 1840, Lady Melinda Winifred Waine Tentrees. You know how it goes...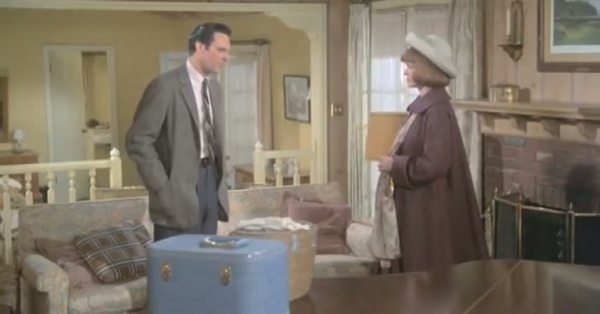 5. Same Time, Next Year
In 1951 bored housewife Doris (Ellen Burstyn) and New Jersey accountant George (Alan Alda) meet at a dinner party. They take a liking to each other and eventually have an affair. Though they are both married with children they agree to meet up at the same time every year to rekindle the passion of their first meeting. This once-a-year fling then proceeds to carry on for 26 years. If they bothered to put that kind of dedication into their marriages maybe they wouldn't have needed to have an affair in the first place!
6. Grand Theft Auto
Paula (Nancy Morgan) and Sam (Ron Howard) have wild-child dreams of getting married in Las Vegas, but upon introducing Sam to Paula's wealthy and disapproving parents things go awry. The only sensible thing Paula can do really is steal her parents' car and elope with Sam to Vegas - as you do - which turns the movie into one epically long and greatly destructive car chase.

7. There's A Girl In My Soup
Peter Sellers and Goldie Hawn in a British-wealthy-man-falls-for-American-free-loving-hippie tale of love, sexy hijinks and hilarity? Don't mind if I do!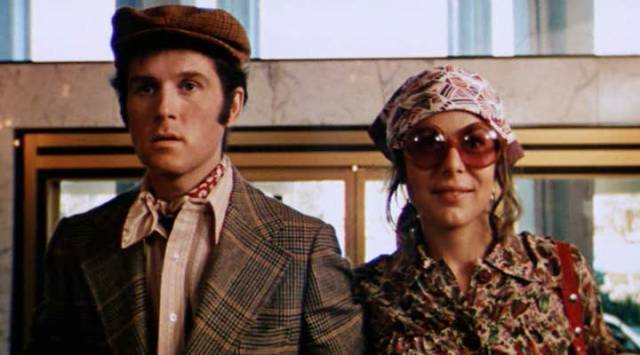 8. The Heartbreak Kid
Lenny (Charles Grodin) marries Lila (Jeannie Berlin) in traditional New York Jewish fashion and flare and heads off to Miami for their honeymoon. This is where he meets the cheeky and gorgeous Kelly (Cybill Shepherd) who throws his whole life and marriage into disarray with her 'shiksa goddess' powers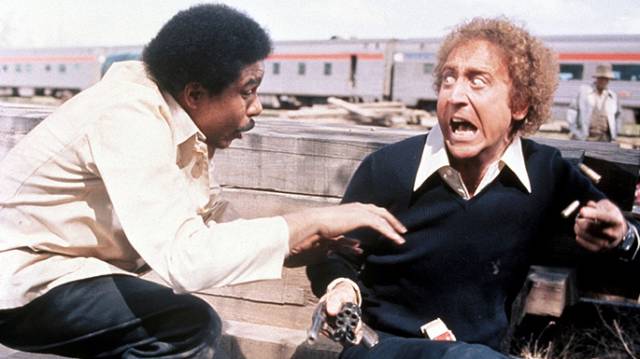 9. Silver Streak
Gene Wilder, Richard Pryor, Jill Clayburgh and Ned Beatty on a journey from Los Angeles to Chicago with one dead professor, a trio of murderers and several hostage situations, all the while traveling by train, and at one point plane. How love blossoms amongst all this is anyone's guess.
10. Foul Play
Not so demure librarian Gloria (Goldie Hawn) is thrown into a world of intrigue, murder, deception and dwarves when she inadvertently accepts a date with a man she meets on the side of the road. Can the clumsy Lt. Tony Carlson (Chevy Chase) save her and win her heart? The answer is probably yes.
What are some of your favorite rom-coms from this era?