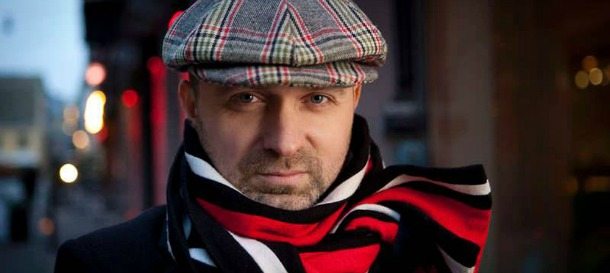 Before Lukas Moodysson began his career as a filmmaker, he had been a published poet and a novelist but he wanted to reach a bigger audience and realized film was the perfect medium for that. The style Moodysson developed is indirectly related to this wish of reaching everyone. But perhaps to its detriment, it is a technical way of achieving the universal comprehension that great art conveys solely on the power of its content, not its style. Style cannot be based on style, otherwise, it is an empty set. Therefore pain becomes an important element in Moodysson's filmography. His latest film, "We are the Best," (in theaters May 30) is based on the writing of his wife, a graphic novelist.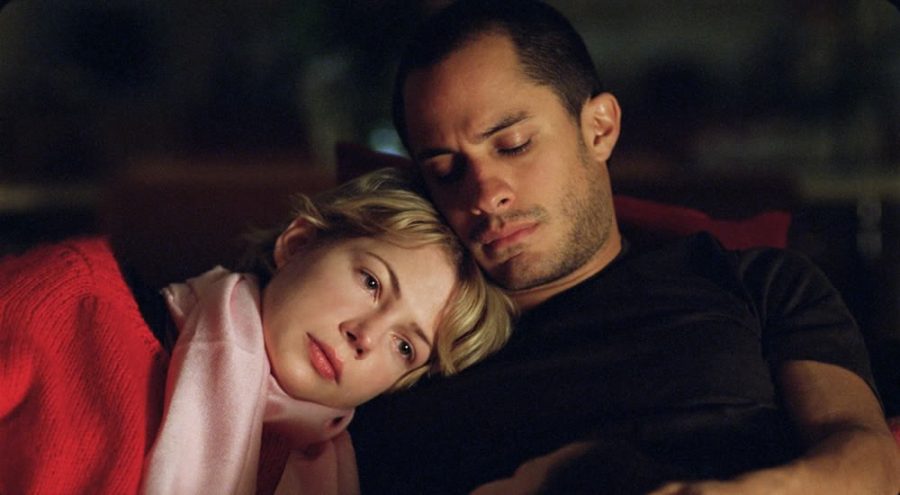 5. Mammoth
In Moodysson's films there is often commentary about the ills of capitalism and, their likely denouement, consumerism. In "Mammoth" this theme surges to the forefront.  A mother works in an ER through the night. A nanny misses out on raising her son in her native country. Instead the nanny raises the daughter of the doctor in exchange for a few dollars, which she uses to buy her son stuff to make up for her absence. The doctor's husband, a game designer, buys his wife silks during his business trip in Thailand to sooth his wife's insomnia. Everyone is hurting, everyone is buying, the system works. Individuals are so intoxicated with consumerism that when they long for something meaningful, more fundamental, they only know how to refer to it in terms of money: "something cheap," says the game designer to the cab driver when he longs for nature.
4. We Are the Best
It is fitting that Moodysson's heavy and dark filmography have a break of lightness and joy. Against all odds three outcasts form a punk band in "We Are the Best", a coming-of-age tale about three Swedish girls testing the boundaries of their culture while toying with danger.  God, fascism, and Christianity are held under close scrutiny by the preteens. The way big subjects are handled with blissful ignorance by the girls, and even finesse, is one of the charms of this film.
3. Show Me Love
This is a coming-of-age tale with flair. The kiss scene of Agnes and Elin in the middle of the night, in the backseat of a stranger's car, while the soundtrack "I want to Know What Love Is" from Foreigner swells up, makes this film unexpectedly poetic. You feel manipulated, and it is wonderful!  Something light, winged and sacred--to use one of Plato's definitions of poetry--emanates from the girls' young age and the promise of a mythical place "out there"  that the world holds. For Agnes and Elin this mythical place is Stockholm. The land of milk and honey, where they'll be able to listen to the latest bands and run wild. It's immature, it's ridicules, but it says something about poetry, art and sensibility. Mainly that our imperfection is not a limitation to transcendence, but an excuse to achieve it; perfectly imperfect, as they say.
2. A Hole in My Heart
Following the aesthetic of Dogme 95, "A Hole in My Heart" comes a year after "Lilya 4-ever," and echoes in it of Lilya are everywhere. Most of the darkness in this story emanates from the director's virginal son who remains in his room while his father, a pornographic film director, and two friends engage in sex.  Instant gratification is the rule of law in the household, and once you get to know the characters, it is heartbreaking. With such high levels of anarchy confined to a single apartment, even eating a meal is impossible for these exuberant people. Food fights breaks out, sex does too, and scathing words are exchanged.  One wonders if this is heaven or hell.  There is definitely a tragic element in every character, as if all hope had been lost. In that lonely place, the forgotten can only play with their deformities.
1. Lilya 4-ever
Some may say that Lilya is a regular teenager, albeit poor and living in the Soviet Union, but her spiritual resilience is not ordinary. "Lilya 4-ever," Lilya carves on a wooden bench while the hoodlums of the neighborhood insult her. She doesn't leave until she has seen her masterpiece through. So, is it a masterpiece? Art brut comes to mind. The carving is a faithful expression of dignity through sorrow of a young woman in a marginal place of the modern world. Carving "4-ever" at the end of her name requires pretension from Lilya, which is a fundamental aspect of art. Symbols, representation and language are all lies to tell a greater truth. Lilya must've been referring to a dimension in herself that only she could see.  Her story fittingly fleshes out that glimpse into her essence.