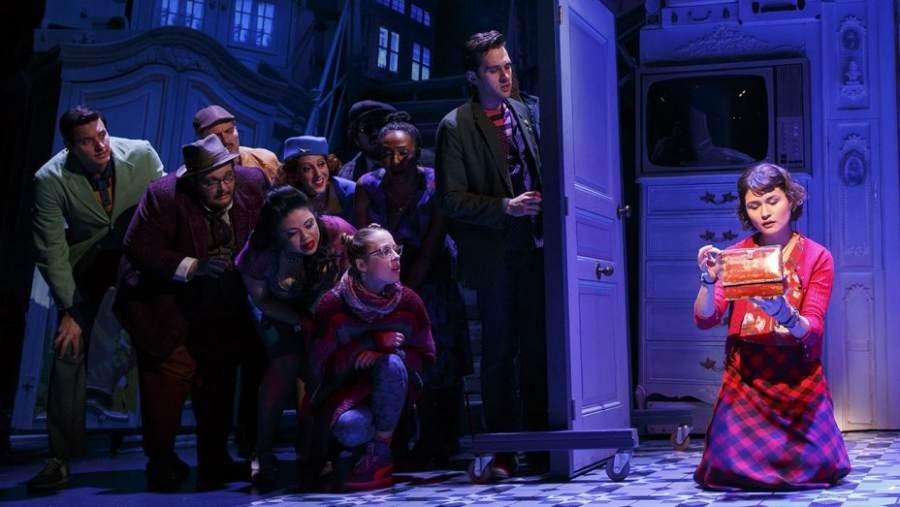 Amélie, the new musical based on the 2001 French film, features a soundtrack much like its heroine: imaginative, quirky, and full of heart. Now, with the release of the Broadway cast recording, you can savor all of that quirkiness and heart as sung by Phillipa Soo (of Hamilton fame) backed by a simple yet lovely combo of piano and strings.
While the Broadway soundtrack plays with some of the movie's most delightful moments, it invents plenty of its own as well, and doesn't just feel like someone set the whole film to music. Actually, a little more of that setting the film to music thing might not have been a bad idea, as a common criticism of the Amélie musical is that it misses the magic of the movie. But a listen through shows that, while it can't quite replicate the movie's magic, the Amélie musical breathes a magic of its own.
One prime example is the song "Times Are Hard for Dreamers", which, appropriately, gets a few reprises, and acts as a sort of theme song for Amélie herself. Among the show's catchiest songs, this track features a fun piano and orchestral score, as well as a bit of jazzy percussion. Phillipa Soo's soaring vocals and contagious enthusiasm also contribute, of course.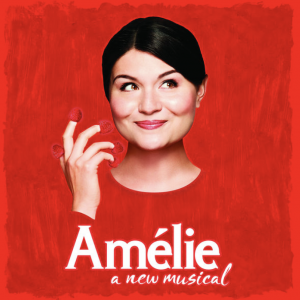 True to the spirit of the original film, the Amélie cast recording features plenty of clever, quirky lyrics. One of the best examples of this is "The Late Nino Quincampoix" in which Amélie imagines what could have happened to detain the boy she was supposed to meet up with. As her imagination rapidly escalates, the music increases in speed and volume, punctuated by short bursts of silence that suggest the direction Amélie's drastic imaginings will take next (Nino ends up getting run over by a train, rushed to the hospital, and romanced by a nurse named Nora - all in Amélie's imagination, of course).
While this song is perfectly executed as far as pacing and humor go, other tracks on the album are less spot on. "There's No Place Like Gnome" and "Three Figs" are filled with so many puns that after a while you may start to roll your eyes. And the quality of these songs' lyrics and musicality just doesn't measure up to that of the musical's best numbers.
Then there are tender ballads like "Stay" and "Halfway," songs that convey Amélie's passion and inner struggle with poignancy and warmth. As Amélie's love interest, Adam Chanler-Berat sings with a softness and emotional warmth that's a perfect match for Phillipa Soo's Amélie. He gets his chance to shine on songs like "When the Booth Goes Bright" and the reprise of "Halfway" (which is a beautiful little musical moment).
Sadly, its Tony snub brought Amélie's Broadway run to a swift and sudden end. But the good news is you can now savor the cast album forever, so this sweet little musical, much like Amélie Poulain, will continue to live on - in all its quirkiness and heart.