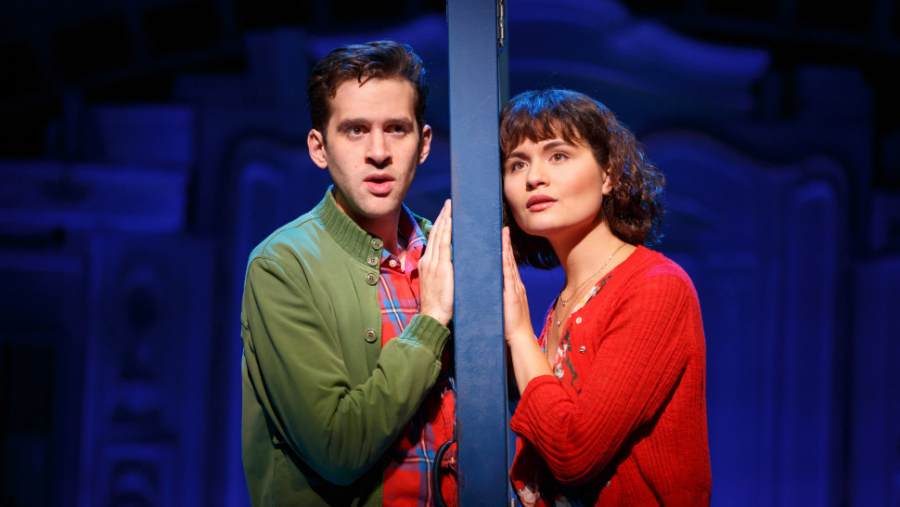 Amélie, the new musical based on the cult classic film of the same name, follows the quirky title character, played by Phillipa Soo of Hamilton fame, on her endeavors to find happiness, both for herself and others. Amélie is a little bit strange, which makes her incredibly likeable, and has the audience rooting for her from the moment she steps onstage as a little girl. As she grows into the young woman with Soo's angelic vocals, we are transported to a world where "times are hard for dreamers," but we all want this dreamer to find the happy life she so deserves.
While the show itself was short-lived, running not even two months, the cast album featuring an original score by Daniel Messé and Nathan Tysen is addicting and infectious. Adam Chanler-Berat makes a wonderful counterpart to Soo, and their voices on the duets meld beautifully. While it was incredibly difficult to choose, the follow are the five standout songs from the original cast recording.
"Times Are Hard for Dreamers"
This the show's anthem, and it's Soo's first solo as the grown-up Amélie. The song, featuring lyrics like "it isn't what I have, it's only what I have in store that matters now," is incredibly relatable to anyone who has made a big change in their life. On top of the lyrics, the song has an infectious beat that you will easily find yourself tapping your toes to, or getting stuck in your head for the rest of the day.
"Tour de France"
This is another track that is mostly a solo for Soo. I'm a sucker for fast-sung clever and alliterative lyrics and this song fits that bill. This song takes place when Amélie is walking the streets of Paris, discovering all that her new life has in store. The lyrics depict all of the scenes that our heroine is looking at, and I can nearly see them too in the way that the quirky song is sung.
"Goodbye, Amelie"
If you're looking for a song to jam out to in the shower, this one might be your new favorite, or at least your favorite on the album. This is the first track I have chosen that isn't a solo sung by Soo, so you know it has to be good. Coming right after Tour de France, the contrast could not be any stronger, this song having a much more classic rock-esque feel to it.
"A Better Haircut"
This is one that most people may not agree with as far as being in the top five. However, the catchy beat to it, paired with the relatable theme, makes it claim its rightful place on my list. The song is the typical "girls advice"-type song, with a group of girls singing about their negative experiences with men and a chorus featuring the lyrics "it seems that every single guy that strolls by, doesn't stop until he controls my every thought, every move." I mean, come on.
"Stay"
Here it is, the romantic duet we've been waiting for the whole time. While sappy, the main theme of the song is the simultaneous fear and excitement that goes along with finding new love, which is something many people can relate to. Featuring the lyrics "don't come any closer, but don't go away," this song speaks to anyone who has begun a new relationship without having a clue what they're doing. It's extremely charming.
Amélie is now available from Warner Music in digital/streaming formats, and will be released on CD on June 9. For more information visit: https://w.lnk.to/amelie