Interview: How Barrie Gelles Got into the Headspace of Composer William Finn in Directing His Autobiographical Musical 'A New Brain'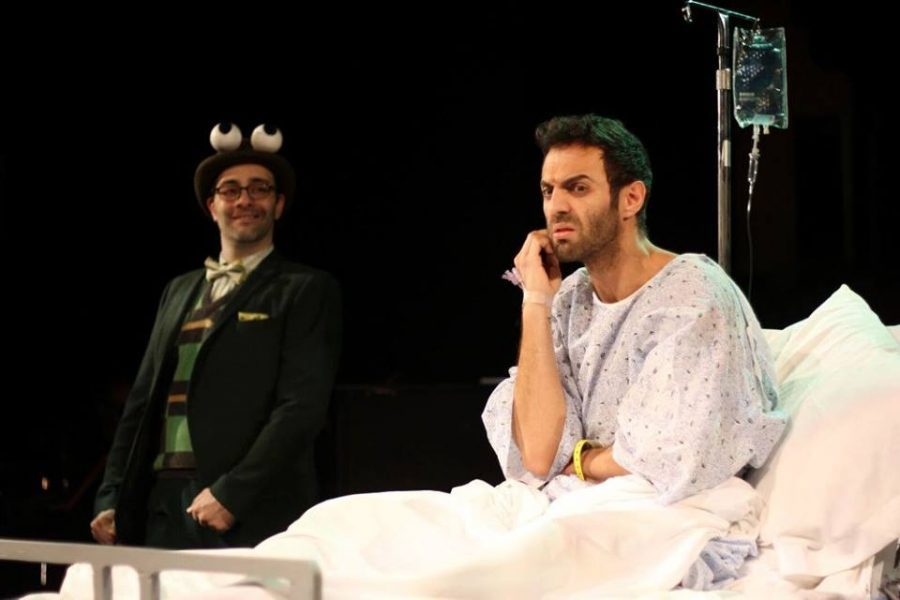 A New Brain, the latest production from The Gallery Players, is helmed by director Barrie Gelles. Centered around a young artist who suddenly finds out he has a potentially life-threatening brain malformation, this story is based on the real-life experience of the musical's composer William Finn.
Gelles took a few moments to share her insights in directing such a profound yet entertaining work about a serious subject.
What about A New Brain attracted you to directing it?
The score of A New Brain was what first attracted me to the piece. When the original cast recording came out, I listened to it over and over. I think the songs, like most of William Finn's work, is the perfect combination of complexity and a "hummable tune." The harmonies are gorgeous, the music is lush, the lyrics are clever and poignant. The story of A New Brain always felt very uniquely vulnerable and earnest, perhaps because it is autobiographical. Its combination of wit, wisdom, and schmaltz is endearing.
As this is based on the composer's real-life experience, what unique challenges and experiences did you have when bringing this script to life?
When I direct shows, I am always concerned with authorial intent. It is important to me to think about what the writers intended when they created the show. So the fact that this show is autobiographical doesn't change things so much for me. I am always looking to honor the co-creators' intents by finding the heart of the musical, looking for its truth, and bringing the clearest and most salient version of the story to fruition.
Do you recommend this show for young people (under age 18) who may have experienced someone being hospitalized?
I am not sure how to answer whether or not this is recommended for people under 18 because each teen is different and has a different threshold for this content. This show deals with a lot of complicated issues related to illness and the fear of lost time; parents should assess whether or not their teen is ready for that. I will say this: many audience members have approached the creative team to say that the portrayal of the hospital scenes were striking and felt like the essence of an intense hospital stay. I spent a lot of time and care directing those moments in the show, I wanted to do justice to that experience.
Mimi is one of the most unique mothers I have seen on stage, middle-aged instead of elderly, kind but determined, and facing how to live several decades more, possibly in pain. How did you and Anette Michelle Sanders work together to bring all of that forward?
Anette is inquisitive, diligent, and thoughtful as she develops a role, asking questions, taking notes, and engaging in creative discussions about the character -- working with her is thrilling. Anette and I had a lot of in-depth conversations and refined decisions throughout the process. As a director, it is my job to figure out how each actor works, to recognize and respect their process, and then find a way for my artistic process to mesh with theirs so that it is a true collaboration.
What do you hope audiences remember the most about the play?
I think that the musical has a message written into it: don't take time for granted, embrace that which makes your heart sing, and engage with the hard parts of life because they are often the best parts. As for our specific production, I hope that audiences remember the way the fifteen person cast works together to tell a story from so many angles. Their work as an ensemble epitomizes the idea of "heart and music."