Interview: Jen Silverman on Female Visibility and Power in Her Gripping New Play "The Moors"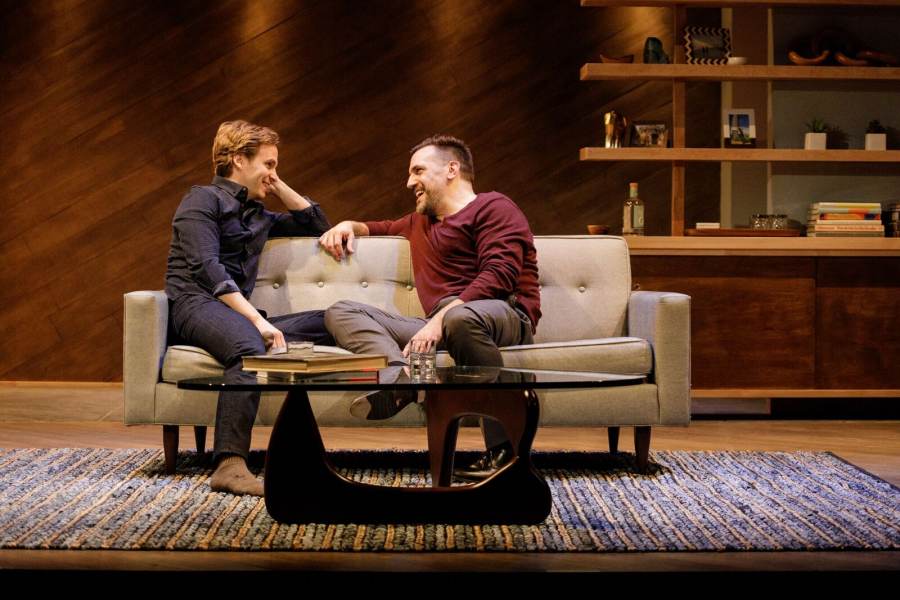 Jen Silverman has always had a curiosity about the world around her. The American playwright first became fascinated with storytelling as a child while she traveled to countries all over the world, including France, Sweden, Italy, and New Zealand. At Brown University she discovered playwriting, spending her years there studying the works of female playwrights like Sarah Kane and Caryl Churchill.
Working closely over the years with The Playwrights Realm, a not-for-profit theatre company supporting the work of early-career playwrights, Silverman is proud to celebrate the journey and have her production, The Moors, be part of their 10th anniversary season. Set against the bleak moors of England, this play gives a voice to strong female characters and probes questions of gender, visibility and power.
StageBuddy had the chance to connect with Silverman about her history with The Playwrights Realm, how her love of reading and exploring different worlds has shaped her career as a playwright, and her gripping new production.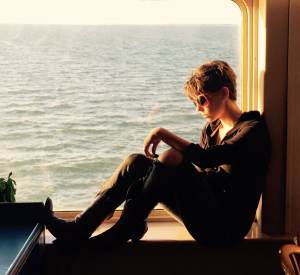 Congratulations on The Moors being part of The Playwrights Realm 10th Anniversary season! What does it mean to part of this exciting time?
I love The Playwrights Realm. They produced my first play in New York Off-Broadway, Crane Story, but my relationship with them actually started earlier. Katherine [Kovner]and I go way back before The Playwrights Realm was even founded. I've been really excited about them and the work that they do since the beginning. It's been particularly thrilling to come back and be part of this 10th anniversary season!
You are also one of their Alumni Playwrights. How has that experience enriched your professional life and career?
What's really special about The Playwrights Realm is that they have a dedication to a playwright beyond just a single production, and all of the playwrights that they produce become part of their Alumni Playwrighting group and continue to develop work. It's so great to have a group so devoted to continuing dialogue about a body of work, and not stopping after only one play.
I read that you always wanted to be a novelist, but discovered playwriting during your time at Brown University and the rest is history! What do you like to read and how did the female playwrights you studied impact your life?
That's hard! I love to read and read pretty widely in general. Novels and poetry have always been loves of mine. I was really lucky that I was introduced to a number of amazing playwrights. I found them really inspiring, but it was less that I wanted to be them, and more that I wanted to learn from them. Sarah Kane and Caryl Churchill have been huge influences on me.
For me, every play is an opportunity to see the world a little bit differently, and to invite an audience to look at circumstances through an alternative lens.
Tell me more about your journey with The Moors and the world that you wanted to create for your characters to explore?
In general, I'm really interested in questions about visibility, and how women are seen and the space they are permitted to take up, and what is required to break those boundaries. I was particularly interested in exploring those kinds of stories on a landscape that is so bleak and isolated and has a special kind of permissiveness. Out there, you can dream yourself into a variety of things that you may have not been permitted to do in a more populated area – so I question, what does that look like? The bleakness is in the isolation and the permission is also in the isolation.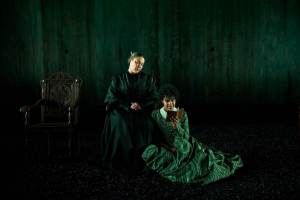 Why do you hope audiences will gain by immersing their imaginations in The Moors?
For me, The Moors, although it plays with conventions from a different time period, is a very contemporary and very American play. It's written into the script that the play should be done with American actors. It's not necessarily a period piece -- it flirts with period conventions and invites us to find humor and enjoyment with certain period conventions, but the questions of visibility and permission and power are what The Moors is playing with. A lot of themes are so relatable to today and what our society still struggles with.
You're also gearing up for All The Roads Home in Cincinnati later this month and then are back on the road this summer. Can you tell us more about that?
Yes, we're in rehearsals at the Cincinnati Playhouse for All The Roads Home and then open at the end of the month, and The Roommate will be playing at Williamstown this summer. All The Roads Home is a play that's very close to my heart – it has seven songs in it and the songs interweave with the story, so that's been very exciting to play with that form.
Sounds like you'll be very busy! What other projects excite you?
I've been working in theater for a long time now, but recently got a two-book deal with Random House for a collection of stories and a novel so it's been a really special time!