Interview: Shay Gines on Directing Paul Zindel's Black Comedy "And Miss Reardon Drinks a Little"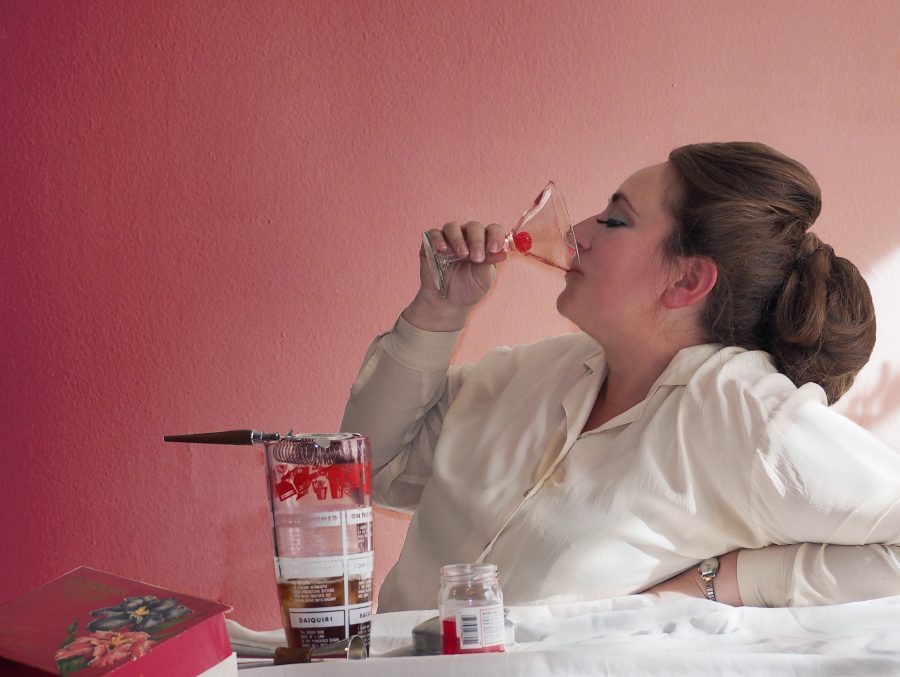 Just in time for its 50th anniversary, Paul Zindel's black comedy And Miss Reardon Drinks a Little is hitting the New York theatre scene.
Directed by Shay Gines, this work centers around three women who, with a dead mother and long-absent father, come together at a crossroads in their lives. All three are veterans of the New York City public school system, one of the toughest and most unique school systems to take on teaching, and the youngest sister has suffered a breakdown after barely surviving a school scandal.
Ms. Gines shared her vision and excitement in bringing back this play set in its original decade, and how Zindel's writing and her direction treat with dignity the female characters who, single, orphaned and working in public services, are often seen at the bottom of the social and economic stratosphere.
Congrats on the show. It is the 50th anniversary of And Miss Reardon Drinks A Little. There are a lot of themes in this play that, despite 50 years elapsing, remain the same. What strikes you as the most changed element between 1967 and today?
I think the lives of women have changed significantly since the 1960s. It is true that we continue to struggle with gender biases. On one hand, it is disheartening and unbelievable that 50 years later, we are still debating issues like pay equality and women's health. However, we should not lose sight of the progress that has been made. In the early '60s single women could not even open a bank account or establish a line of credit. Married women were allowed access to their husband's accounts, with his permission. The introduction of the birth control pill profoundly changed women's roles in the family and our society. Without the threat of unwanted pregnancy, women could confidently make life plans that included long term commitments to education and careers. Between 1960 and 1969, there was a significant increase in the number of female college graduates and women were planning for careers, not just jobs.
One example of the difference between now and then is Kathrine Switzer, who, in 1967 was the first woman to run (and complete) the Boston Marathon. She entered the race as K.V. Switzer to hide her gender. And there is that incredible photo of the marathon official trying to keep Switzer from participating by tackling her and attempting to rip off her runner's number, 261. In April of 2017, Switzer was not only welcomed to run the marathon, but honored by having her "fearless 261" number retired.
I'm not saying we have adequately addressed many of these issues, but there have been some remarkable changes.
By the way this is one of the things that makes And Miss Reardon Drinks a Little so unique. The play is about an all-female family providing for themselves in the 1960s. The four main characters are all highly educated, smart, career-oriented women. Not only was playwright Paul Zindel tackling unconventional subject matter, he was doing so from a woman's perspective. AND created 4 fabulous female characters all over 30, which is still uncommon in theatre.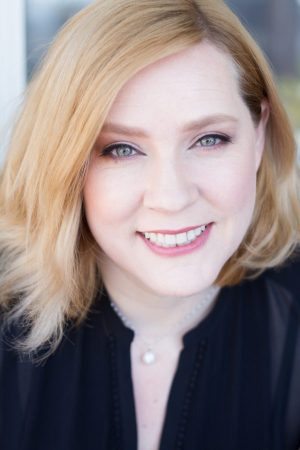 What challenges and pleasant surprises did you find while directing this piece?
Paul Zindel is best known for his Pulitzer Prize winning play, The Effect of Gamma Rays on Man-in-the-Moon Marigolds. I was struck by the similarities between Marigolds and Miss Reardon. Both plays center around all-female families with brash, smart women who are struggling to find a foothold in life. The subjects of mental illness and chronic illness are prevalent in both. Education, school, and science are all common themes.
Many people consider Marigolds to be the superior play and Miss Reardon to be an inferior sophomore effort. But I disagree. I think in many ways Miss Reardon is an evolution to the conversation started in Marigolds.
Writer Paul Zindel once said "[A play] differs strongly from a novel in that nearly all information, all conflict, and most of the plot is carried through dialogue." With that in mind, how did you and the actors work with any 1960s lingo to convey the show to a modern audience who might never have heard those phrases before?
There are definitely some 1960s references that our audience may or may not get; things like a color coordinated phone or the Fuller Brush Man. Or when one of the characters talks about a paper she wrote titled "Is God Dead?" which is a reference to an infamous 1966 Time Magazine article by the same title. At one point she admits, "it isn't a very unique title," which is a joke the original audiences would have got, but will more than likely be lost on our audience.
Perhaps, even more than the '60s lingo, there is very rich, sometimes dense language that these quick-witted and well educated characters use. In both cases, we work to ensure that the audience can hear the words that are being said, but more importantly that the characters are grounded and their intentions are clearly communicated. I believe that even if someone does not get a specific reference, they will understand the character's meaning behind the line.
There are themes of alcoholism and mental illness in this play centered around unmarried school teachers. The show is described as a black comedy. How did you prevent cliches and jokes around the image of the aging schoolmarm?
The credit for this goes entirely to playwright, Paul Zindel. Nothing about the Reardons is cliché. Zindel was brought up by his single mother, who was a nurse - among other things. To bring in extra money she would often provide care to her mentally ill patients who lived in her home with her children. So, Mr. Zindel had up-close and personal experience with mental illness throughout this childhood. He has drawn on that experience to craft these beautifully realized characters.
What are you most looking forward to in this month leading up to opening night?
Working with the cast and designers to really discover this play. Of course there are big strokes, but there are also so many lovely nuances that I am excited to find. I love the collaborative process. It is always so much fun to watch actors find those precious moments that speak beyond the words in the script or the element in the set or costume design that tells a story without saying a word. And honestly Retro Productions is one of the best when it comes to respecting every element of the production.
You have done almost everything in theatre in your career. Tell us a bit about your work now with the New York Innovative Theatre Awards.
Back in the early 2000s, I had been working with a number of Off-Off-Broadway companies. I was always surprised when the artists in one production did not know the artists in another production or company. I thought to myself: "It is such a shame that there is no COMMUNITY in this huge community of artists." The awareness, camaraderie, and support was missing. That is when I started to conceive of the awards. The New York Innovative Theatre Awards were created for a dual purpose. First is to bring the Indie Theatre community together. It is an opportunity for artists to see each other's artistic efforts, to build connections, and to celebrate the work. The second purpose is to shine a light on the productions and artists. The awards promote the community and provide a platform to share that work with a larger audience and the media.
Just like OOB, it is a continually evolving entity, but I am very proud of the artists we have had the honor or recognizing. I am continually reinvigorated by the work and integrity of our community.