NYMF Interview: Artie Sievers and Michael Bradley on 'The Goree All-Girl String Band'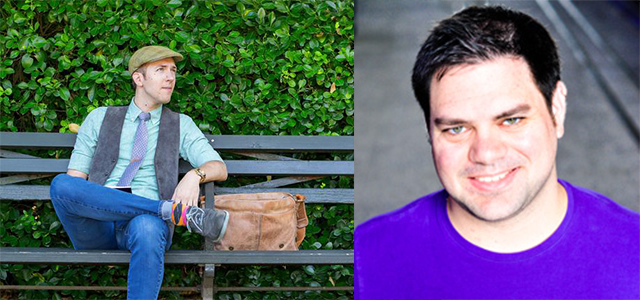 The 2017 New York Musical Festival, which runs July 10 through August 6, will bring audiences four full weeks of new musicals, concerts, readings, and panel discussions. We spoke with Artie Sievers (music) and Michael Bradley (book/lyrics) about their musical The Goree All-Girl String Band, based on the true story of six prison inmates who taught themselves music and became radio sensations in 1938 Texas.
What was the first musical that made you want to make musicals?
Artie Sievers: Starlight Express. I figured if someone could make a musical out of singing and dancing trains with people on roller skates, then my ideas were probably not that far-fetched. 🙂
Michael Bradley: As a sixth grader, I was introduced to Bob Fosse when I had to do a biography project and create a puppet in language arts class. Naturally I made a Fosse marionette. I became obsessed with his body of work, but the show that sticks out is Chicago. That show will always have a special place in my heart.
Describe the sound of your musical, it's like _______ meets ________
AS: ...it's like Chicago meets The Girls of the Golden West.
How did you first encounter the story?
MB: I actually stumbled upon it thanks to a boring night with StumbleUpon (a discover engine that finds and recommends web content). It lead me to a Wikipedia article and I was fascinated by this story of redemption and second chances. But what really struck me at first was that these women found fame and threw it away in favor of a new life. I was hooked and needed to learn more.
What about the story made you think it would be a good musical?
MB: With music being inherent to the girls' story, the only natural way to tell their tale was through musical theater. They used music as a platform to tell their story, and so have we. Country music is all about storytelling and it really does pair well with musical theater.
The show will feature a brand new score, how did you decide this was better than making  jukebox musical?
AS:  Even if we wanted to use the actual music performed by this group, there's very little of it available. A few recordings exist of Hattie Ellis' (one of the characters) solo career, but scant remains of anything from the Goree All-Girl String Band. But we wouldn't want to do that if the music was available, anyway. A brand new score means that we can tailor the music to the story's needs, not the other way around. We get to decide where a song should exist, then write the perfect piece to fit. We get to create leitmotifs for each character. And we get to lean a little bit more into the storytelling aspect of the music.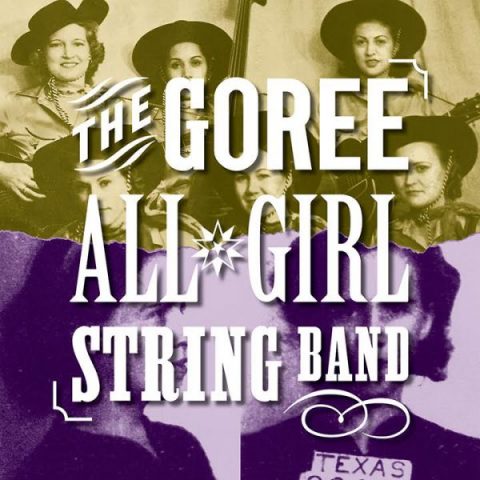 How did the country music of the era influence the sound of the musical?
AS: In every aspect! One of the first steps we took was to create a playlist of period artists - Patsy Montana, Girls of the Golden West, The DeZurik Sisters, Leadbelly, and of course, Hattie Ellis. The harmonies that these country artists employed, the chord changes, and musical structures definitely found their home in our show. It was such an expressive time in music. So much of it spoke to the freedom of the wide open prairie, a life of ease, and plenty of friends and family by one's side - aspects of life that were not always present in Depression-era Texas. Music became a sort of beautiful escapism.
Why is it important to bring your show to NYMF?
MB: NYMF is an extraordinary platform for new musicals. Through NYMF, we are able to share our show with an audience who we would not normally get to share it with while getting the right people in the room to see it. NYMF has provided a great opportunity for us to continue to develop the piece with so many talented artists.
What's next for the show?
MB: The sky's the limit! We'll see who wants to hop on board and "ride that train" with us to our next destination, wherever that may be.