NYMF Interview: Julie Dunlap and Sara Stotts on 'MotherFreakingHood! (Maternal Discretion Advised)'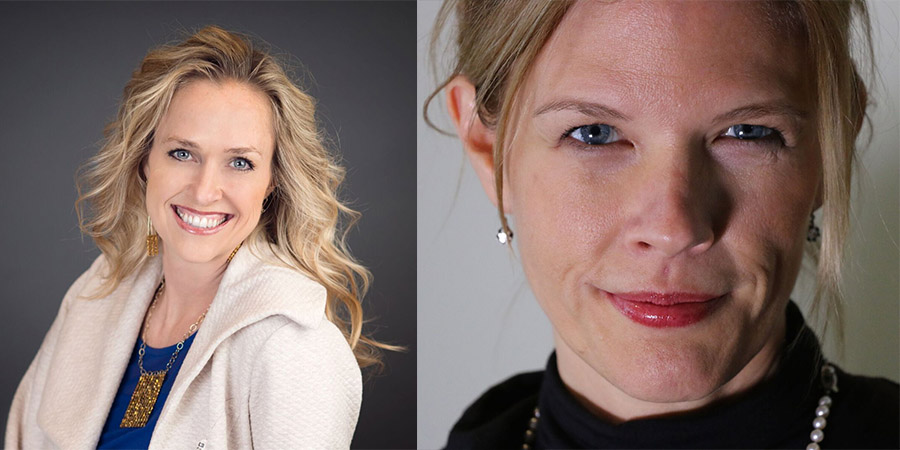 The 2017 New York Musical Festival, which runs July 10 through August 6, will bring audiences four full weeks of new musicals, concerts, readings, and panel discussions. We spoke with Julie Dunlap and Sara Stotts about their musical MotherFreakingHood! (Maternal Discretion Advised).
Tell us about your show!
MotherFreakingHood! (Maternal Discretion Advised) is an original musical comedy celebrating the universal truths of the world's second-oldest profession with raw, uncensored humor. The show follows three unlikely friends as they bond in the trenches of parenthood with unmotherly charm, one bottle at a time.
Rachael, wide-eyed and optimistic, is thrilled to finally put her party days behind and become a first time mom... #YAY! Meanwhile Angie has kept to her planner and has already enrolled her unborn child into the most exclusive all-girls preschool (definitely a girl, she already has a boy). After three kids, Marcia was done. Or so she thought. Is it bad she doesn't want to cancel her wine of the month club or stop having sex on her back?
The trio sing and dance their way from pregnancy tests to empty nests throughout the 18-year, one-act journey with songs that would horrify the local PTA, finding motherhood is an adventure best shared with friends. And champagne... sometimes Xanax... but mostly friends.
What was the first musical that made you want to make musicals?
Julie: For me it was Annie; I listened to that record endlessly as a child, inspiring me to make musicals for family and friends since the '70s. I'm especially grateful that the same family members who endured The First Thanksgiving: The Musical (ran annually from 1978-1983 at the makeshift theater in my aunt's basement) will be making the trek from Kansas to NYC to see this latest creation.
Sara: For me Oklahoma! was dear to me as I was raised in Ponca City, Oklahoma. Now in Chicago, I'm still just a country girl "...Who Cain't Say No" as I have a tendency to agree to a lot of things, like making a full-length musical with someone who has The First Thanksgiving: The Musical on her resume.
Julie: Sara and I wrote songs together in college (University of Kansas) in the early '90s and began collaborating on this show in early 2011. Inspired by the comedy band, The Listening Zoo, I asked Sara to co-write a musical that would celebrate the raw, gritty, absurd and unexpected truths about motherhood. Fortunately, Sara is very agreeable, and she is a freaking genius of a writer.
Describe the sound of your musical, it's like ______ meets ________.
Carol Brady meets Spinal Tap.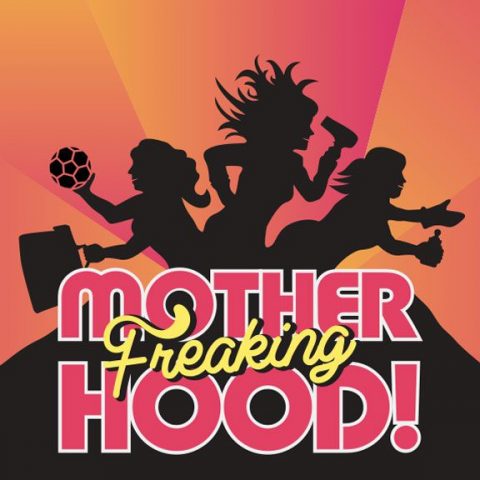 You are both mothers, did any anecdotes from your own lives make it into the show?
Absolutely! But we will never tell you which ones are ours and which ones were inspired by others. That said, I would definitely rather potty train another toddler than teach another teenager how to drive.
Why is it important to bring your show to NYMF?
In order for this show to grow and reach a wider audience, it had to move out of the Midwest, and there is no brighter spotlight in the world than New York City.
The New York Musical Festival's history of fostering new works and mentoring 40-something-year-old budding playwrights from places like Kansas and Chicago is a rare treasure.
We are still blown away by the opportunity to bring this universal story to the bright lights thisclose to Broadway.
What's next for the show?
We plan to bring the motherfreaking joy of this show to stages nationwide. Rachael, Angie and Marcia have many more places to go before they can finally retire!