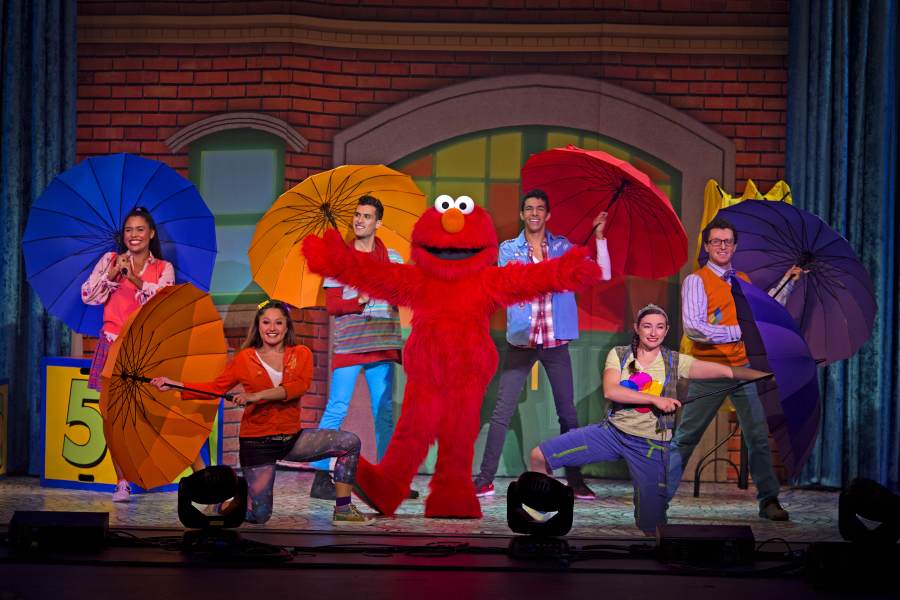 A simple railroad or subway ride leads you right to Madison Square Garden for top-notch children's entertainment. Shows are varied with appeal to youngsters and, often, even their parents. Some of the upcoming shows at the Hulu Theater at Madison Square Garden coincide with school breaks and are perfectly timed as parents and care-givers are seeking fun-filled activities for their kids. Some of the exciting shows have very limited runs, so parents best plan well in advance.
Elmo, Abby Cadabby, Big Bird and others star in Sesame Street Live! Let's Party! during President's Week from February 14 to 23. The beloved Sesame Street characters will be appearing for 17 performances, and, together with help from the audience, plan a party and show what friendship and teamwork can accomplish. There will be some new songs and familiar melodies like "I Love Trash" and "C is for Cookie" sung by iconic characters, Oscar the Grouch and Cookie Monster. Children will learn as they have fun.
A month later on March 28 and 29, Nick Jr. Live! Move to the Music will arrive at the Hulu Theater. This show features characters from several of the animated TV series, such as Shimmer and Shine, Bubble Guppies, and PAW Patrol. Dora The Explorer and her co-hosts, Marshall and Rubble, invite their Nick Jr. friends for a music-filled celebration. TV fans will recognize familiar music from the shows and Nick Jr. locations such as Bubbletucky and Zahramay Falls. There will also be audience participation, new music, special onscreen-guests and creative costuming. This show might be a perfect way to introduce young kids to theater since the show is performed in two acts with an intermission.
Youngsters who love the Trolls will be delighted when the second full-length movie featuring the colorful characters is released in April. They will be even more thrilled when they see their favorites, such as Poppy and Branch, close-up in Trolls Live! On Saturday June 13 and Sunday June 14 at the Hulu Theater, the story begins when the Trolls' Hug Time is unexpectantly put at risk. To save it, Poppy decides to host a 'Troll-tastic' show, including singing, dancing, rainbows, glitter and plenty of hugs. In two acts, Poppy, Branch, Cooper, Cloud Guy, Smidge, Guy Diamond, Biggie and his pet worm, Mr. Dinkles, lead the audience through the colorful interactive world of the Trolls. Using scenic projection, puppetry, media technology, and special effects, the performance brings the world of the Trolls alive. There is exciting music and choreography, designed to entertain both children and their adults. Trolls live in a constant state of happiness, singing, dancing, hugging and having fun. What wonderful attributes to share with your children. There are only six performances and good seats will go quickly, so don't be shut out.
In addition to tickets, each of the shows offers special packages, some with Meet and Greet, VIP packages and special seating and souvenirs. There are performances at 10:30, 2:00pm and 5:30PM. Make a city day out of it and introduce your children to the wonders of live performances. What better way than with their favorite TV friends? Check the website at www.msq.com or call Ticketmaster at 1-866-858-0008 for information. Be advised -some of the shows will only be here for a short while and will sell out fast.