thEATer: Jenny Jules of NYTW's 'Sojourners'/'Her Portmanteau' on Her Favorite East Villages Eateries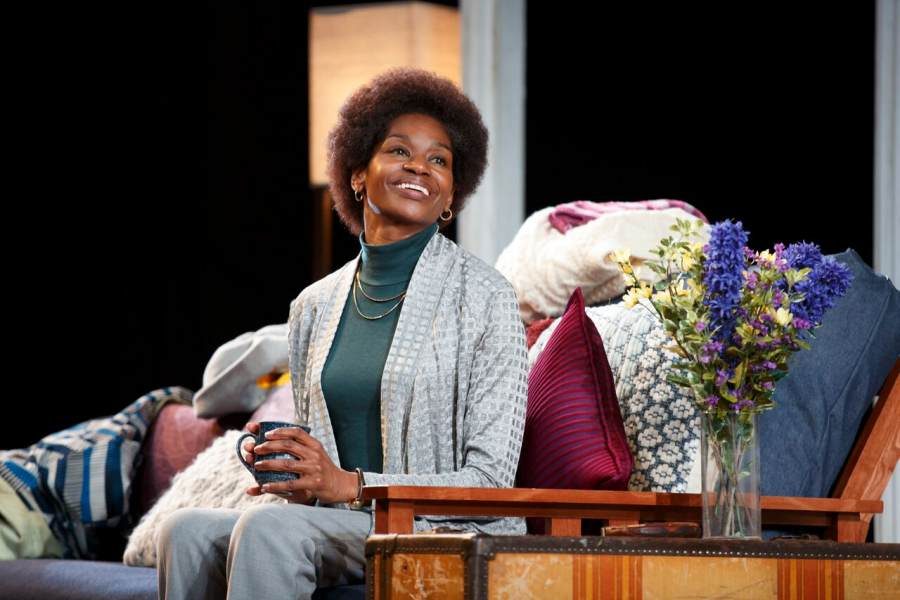 Midtown isn't New York's only neighborhood for great theater. In this installment of thEATer, we interviewed Broadway veteran Jenny Jules, who is currently starring in Mfoniso Udofia's Sojourners and Her Portmanteau, playing in rep at New York Theater Workshop. Check out Jenny's favorite eats in and around the East Village!
Favorite place with a cool vibe to have a drink?
COUP. This bar is a new, not-for-profit cocktail bar which is donating 100% of the profits to organisations that are either being defunded by the current administration or need money to fight the current administration; organisations like Planned Parenthood and the ACLU. The cocktails are delicious but pricey. However you do know that the profits are going to a good cause.
Pre-rehearsal breakfast?
B Bar and Grill. I like this place. Before rehearsal, after rehearsal and after a show. It serves good eggs for pre-rehearsal breakfast and I love the loaded fries. It can get pretty loud on the weekends lots of people having cocktails in the bar but the service is usually always quite snappy and the food is good.
Classic NYC establishment? 
Balthazar. Just check it out. This place speaks for itself.
Sugar Fix?
OddFellows Ice Cream Co. This tiny whimsical little ice cream parlour is perfect for fixing one's sugar cravings. The ice cream is delicious and its right next door to the theatre. So naughty!
Favorite restaurant in NYC?
Il Buco. I find it quite hard to say somewhere is my absolute favourite place but this restaurant is so special. I've never been let down by a mouthful of food on any of the dishes I've had here. Deliciously tasty. The atmosphere is usually festive. And the staff are always really pleasant and friendly. It can be a job getting a table understandably but it's worth it.
Place where I always run into friends?
Noho Star. Ialways meet someone I know whenever I eat here. It's a spacious room with a high ceiling. The food is good - Chinese and American. There are tables outside and you can watch the sexy folk of Noho walking by as you sip on their wonderful homemade ginger beer.