Drones Spy on a Pakistani Couple in Sylvia Khoury's Explosive 'Against the Hillside'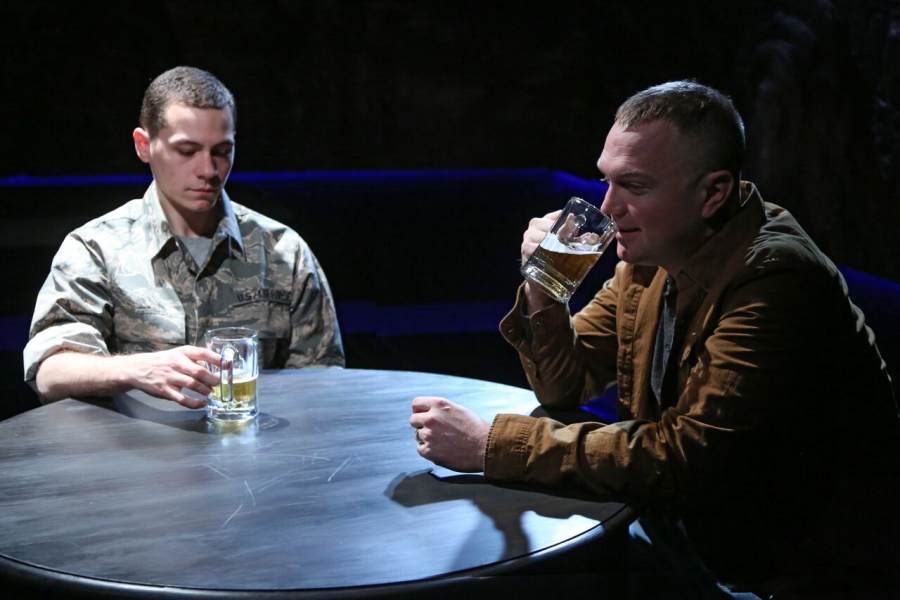 What it's about: In a tribal village in Pakistan, drones watch a couple that struggles with air strikes as well as internal pressures. The soldier watching the family in the USA starts to become obsessed with those he is tasked with observing, while dealing with the impending birth of his child. The play explores the politics of war and surveillance but also asks important questions about the individual versus society.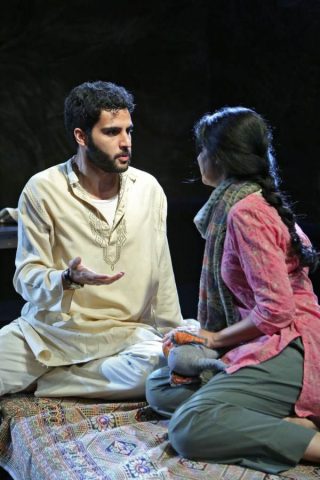 Why you should see it: The play, presented by Ensemble Studio Theatre and the Radio Drama Network, is delicately crafted by unendingly talented playwright Sylvia Khoury and directed with precision by William Carden. The performances of the cast are measured, given the stakes of the play, and it'll be hard for you to find a wrong note. Babak Tafti gives a compelling performance as Sayid, the man being watched, and Mahira Kakkar is convincing as his pragmatic other half Reem. A standout is Avery Whitted who plays Anthony, a young soldier, and provides some of the play's more explosive moments.
The production design is cohesive and efficient. Jason Simms' minimalist set comprising of chairs, tables and benches serves the many locations demanded by the story. The lighting design by Barbara Samuels is especially effective in scene transitions and the sound design and original music by Shane Retting is appropriately eerie and particularly clever in the last scene.
What could be better: Read the synopsis above before you start watching the play. The beginning and end of the play are a bit disorienting.
The last word(s): It's important that these stories be heard in the voices of not just the wagers of war, but also the victims of war. That being said, the play is not about victors and victims. Instead, it's about real people that end up becoming collateral damage during war.