Multi-season science fiction epic 'Give Me Away' is an addictive listening experience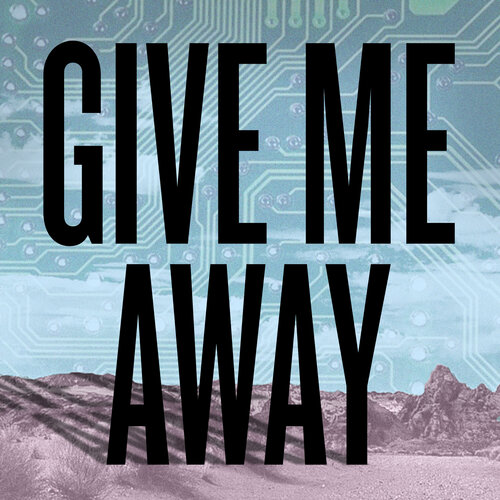 Having an alien inside your body is not a new concept in the world of sci-fi (see The Host, The Thing, and, of course, Alien). But Give Me Away, a multi-season science fiction audio drama by Mac Rogers, puts a new spin on the idea. A spaceship crashes in the Nevada desert, filled with the screams of hundreds of political prisoners--extraterrestrial political prisoners--trapped in the mainframe. But scientists find a way to free them by transferring them into human bodies. The only problem now is finding people who are willing to share their body with an alien.
Graham Shapiro, perpetually lonely and stuck in his own head, decides to give it a try. But first he has to undergo a series of challenging tests to prove himself capable--and win over the people in charge. He also has to sort things out with his family, which may be even harder.
Directed by Jordana Williams and produced by Gideon Media, Give Me Away is a compelling audio drama that feels much like a modernized version of an old sci-fi radio show. The concept is intriguing, and I found myself getting pulled deeper into the story the longer I listened. It helps that there's more going on than just the getting injected with an alien plot. Graham has family and personal conflicts to overcome in addition to his other tests; and he unwittingly gets drawn into a power struggle between the military and the shared alien/human community.
As an audio production, Give Me Away is pretty strong all around. With a good script, strong voice acting, and an engrossing story (an element of mystery adds to the appeal), not to mention intriguing characters, it's a fun listen. The cast is dexterous and well-balanced, in terms of both different voices and different characters. There's Graham's exasperating friend, misunderstanding wife, and children; then there's the team at the spaceship: some friendly, some not so friendly.
While Graham is an interesting character, played as innocent and clueless by Sean Williams, I personally found all his stuttering and stammering a little off-putting. I assume this was a deliberate choice to strengthen the character's personality and present realistic conversation, but some of that could be sacrificed in favor of smoother storytelling.
Aside from a few small objections, though, and in spite of them, Give Me Away is an addictive audio experience. It's probably a good thing the episodes (about 30 minutes each) premiere once a week, because this show would be all too easy to binge.
Give Me Away, written by Mac Rogers, directed by Jordana Williams, and presented by Gideon Media, will be offered in two parts, with new episodes premiering on July 16, July 23, July 30, August 6, September 17, September 24, October 1, October 8 & October 15. Episodes will be free on-demand to listeners across all podcast platforms.