The first season of Gideon Media's 'Give Me Away' is a riveting blend of family drama and sci-fi thriller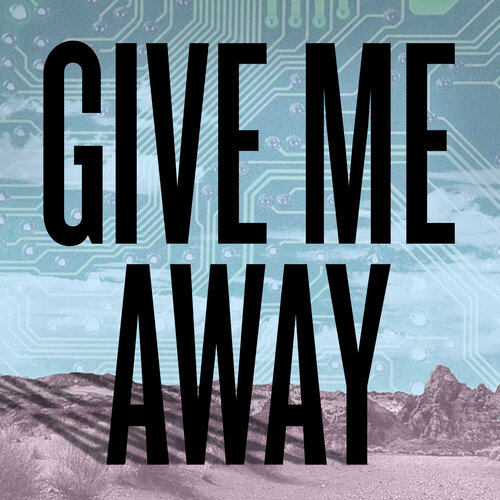 Confession time: I sometimes struggle with audio plays. My mind tends to zone out if the action isn't riveting, which is why I don't listen to audiobooks much either. It's simply hard to stay focused.
But Part Two of Gideon Media's Give Me Away had me at hello. Written by Mac Rogers and directed by Jordana Williams, this character-driven audio play sits comfortably between a family drama and a sci-fi thriller.
In Part One, a ship of extraterrestrial political prisoners crashed to earth. The only way to free the prisoners from continual, excruciating pain was to upload them into the consciousnesses of willing humans. 50-year-old divorcee Graham Shapiro (voiced by Sean Williams) was among the first to volunteer, and at the end of Part One, he was undergoing the upload procedure when something went wrong. We were left hanging.
While I felt Part One got off to a bit of a slow start, and I sometimes had trouble connecting with Graham as a character, I had no such issues with Part Two. On the contrary, the final five episodes picked up the story like a firecracker and carried it off to a rousing, high-suspense finish. As Graham takes a bit more of a backseat, the relationships and politics between the supporting cast receive more focus, which keeps things interesting; and tension between the alien community and the world at large builds to a breaking point, which keeps things exciting.
Like many science fiction stories, Give Me Away uses fictitious events and unlikely circumstances to tease real moral dilemmas. Are we duty-bound to help those outside our own borders? Do we uphold free will and personal privacy at the cost of collective suffering? In fact, it's hard to imagine a more fitting moment in time to release Give Me Away than the one in which we currently find ourselves. Certainly, as I listened, my thoughts couldn't help drawing parallels between the opposing sides of the story and our current political climate.
But it's not as heavy-handed as all that. While it does feel at times like certain points are being forced a bit, the vast majority of the piece is simply enjoyable, often gripping drama.
As far as sound quality goes, it's flawless. The voices come across beautifully clear, and not only that, but each character's personality is evident in their tone and mannerisms. There's no guessing as to who's speaking; a distinct and engaging cast of characters emerges. My favorite was Corey/Isaiah (voiced with rough-and-tumble dynamism by Hennessy Winkler): a broken but true-hearted ex-soldier who's taken in an alien consciousness.
Finally, this story is well told. I enjoyed the twists and turns that continued right up to the final few minutes, keeping me guessing as to what was next, and what each character's intentions really were. At the end of the day, Give Me Away proves that science fiction storytelling is alive and well, and that audio drama can be a successful medium for thrilling, thought-provoking theatre.
'Give Me Away' is available for streaming on all podcast platforms from September 17, with new episodes released each Friday.
Listeners can binge 'Give Me Away' Ad-Free on Stitcher Premium beginning Friday, September 17. For a free month of Stitcher Premium visit www.stitcherpremium.com/gideon, click start free trial, select a monthly plan, and enter promo code GIDEON.
For more information and links, see below: