'Bethune' is an ambitious look at the life of Dr. Mary McLeod Bethune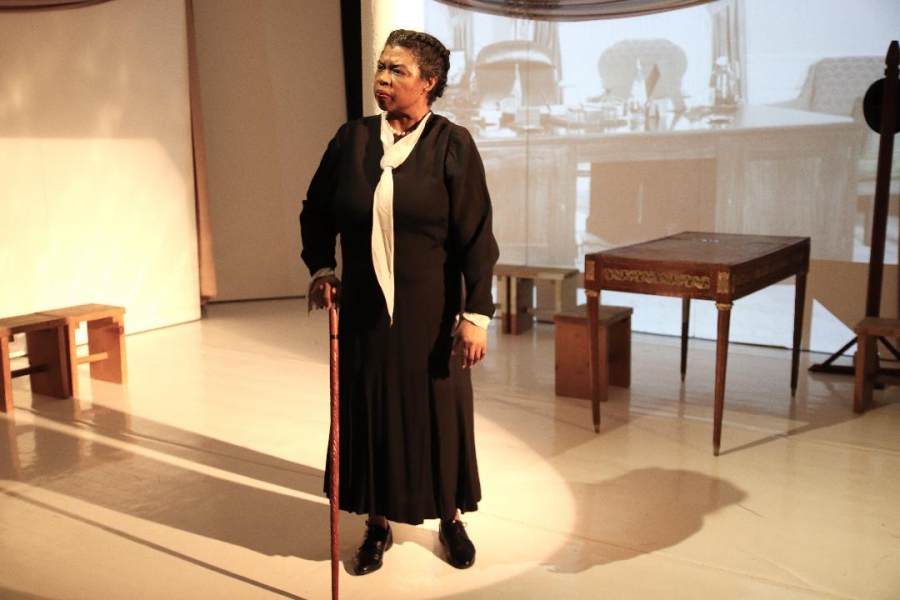 Dr. Mary McLeod Bethune is one of those often overlooked women from America's past whose story not only deserves, but needs to be told. At TheaterLab, a cast directed by Kathleen Brant take on the challenge via Richarda Abrams' biopic-style play Bethune: Our Black Velvet Rose. A world premiere presented by TLab Shares and RPR Productions, Bethune is a show with a lot of heart, if not always polish.
Nowhere is that heart more evident than whenever Stephanie Anuwe takes the stage. Her dynamic portrayal of young Mary McLeod as passionate, wide-eyed, and ambitious carries the first half of the play. I found myself willing to put up with many of the show's weaker points simply because Anuwe is so good at what she does. Another stand-out is Samuel James Pygatt, who rotates through the different men in Mary's life: her brother, jealous of her education; her husband, charming until it becomes clear Mary is not going to play the submissive housewife; and her son, in dire straits after having a child with a white woman. Each of the three men seems to stand for a different era in Mary's life, and it's clear Pygatt is more than capable of giving every man a full character arc--if only he were allowed a little more stage time with each of them.
One of the risks of any biopic is the urge to tell an entire story at the expense of slowing down long enough to tell a good one. Unfortunately, Bethune falls prey to this. As Mary goes from uneducated farmer to college attendee, school founder, and civil rights activist, the story moves too quickly to provide anything but a snapshot of its many side characters, and little more than a hint of Mary's own inner thoughts. Where it does occasionally slow down long enough for two characters to have a full conversation, as with a scene between Mary and Eleanor Roosevelt, the dialogue does little to advance the plot or provide new insight into Mary's character, instead playing out like a forced exposition of past events. Other scenes feel abrupt and thin: seemingly included only so that a certain incident in Mary's life doesn't get left out of the narrative.
It's difficult to be hard on a show telling such an important story, especially when it's clear how dedicated Abrams is to her subject matter (she previously toured a solo show about Mary McLeod Bethune). But I found myself wishing Bethune had chosen just one or two incidents in Mary's life to hyperfocus on, instead of trying to do it all--an admirable endeavor but one that's tricky to pull off well. In the end, it's not a bad show. With a little focus and some heavy editing, it could become much more than simply an educational look at an important historical figure. The heart is there: it just needs excavating. The rose has been planted: now someone needs to trim and water it.