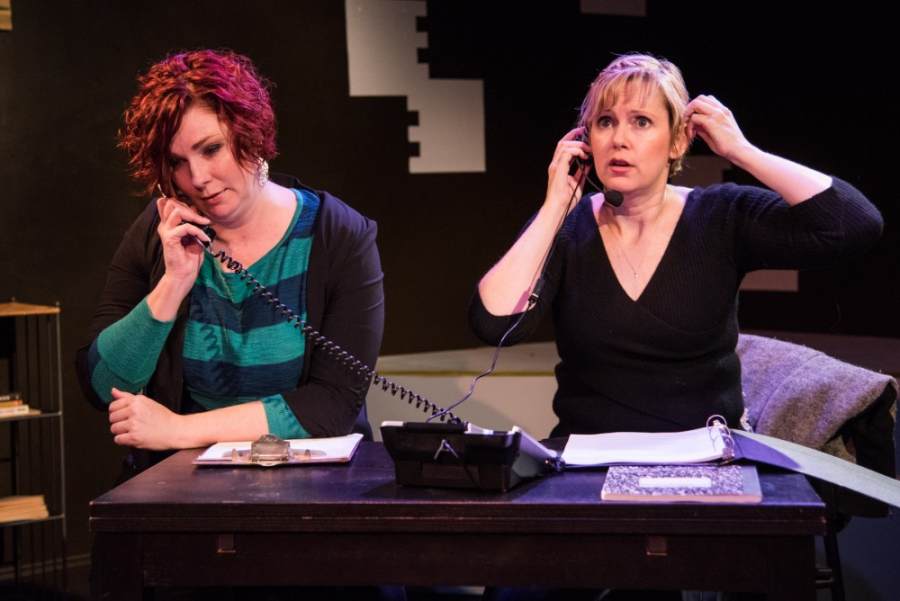 Two couples battling through life in New York City take center stage in Jack Goes Boating, written by Bob Glaudini and presented by The Seeing Place Theater and director Erin Cronican. The charming script has many juicy acting opportunities, though the somewhat unkempt production does leave many unrealized. Still, the work has some genuinely charged partnering moments.
The play follows Clyde and Lucy, a marriage going through a rough patch, and Connie and Jack, an emerging romance. We watch them struggle to make ends meet and establish a sense of self in this crazy world. There is real depth and texture to their lives; it is a play that is all about the one-on-one scenes and the performers delivering something.
In addition to directly, Erin Cronican also performs as Connie, and the development of her relationship with Jack, played by Brandon Walker, has clear movement. They are both clearly passionate performers.
At times, the space was utilized well. The performance area had a great deal of width, and there were moments when that width became effective, and the dynamic between the two performers turned the stage into a veritable court of play. Scenes were like a tennis match; you had to throw your head from one side to the other to catch all the action.
I am a fan of this company, their spirit, their go-get-it nature, their mission statement, the plays they choose to produce. Though this work was unrealized, I will not give up on their work: despite some red flags, there are other beacons of light. This company, I feel genuinely, loves sharing works of theater, and that's a really beautiful, palpable thing. I care about it and honor it. I hope it stays.