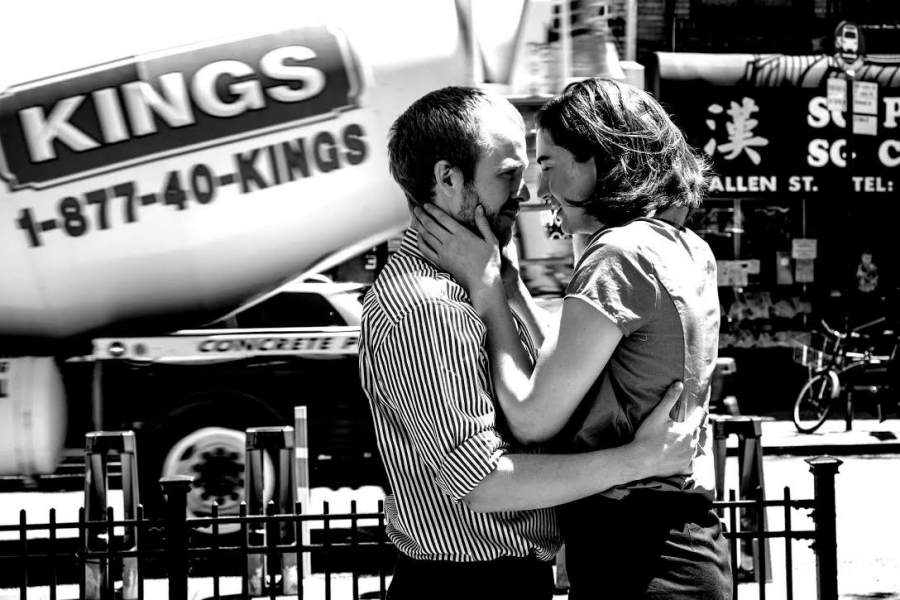 More than fifty years ago, a young couple living in Manhattan's Upper West Side gave America one of its first looks at life controlled by heroin addiction – a sad reality that would only make more mainstream appearances as the problem claimed more victims. John, 24, and Karen, 26, appeared picture-perfect on the surface, but secretly lived shrouded in fear and shame. As their addictions spun out of control, they became in their own words, "animals in a world no one knows."
Their story was brought to light in LIFE magazine in 1965 by notable photojournalist Bill Eppridge – best known for his coverage of the Bobby Kennedy assassination. Eppridge published a powerful photo essay that documents the couple's debilitating dependence on the drug, and their desperate fight for survival as they sought a steady supply in New York's "Needle Park."
That essay is the inspiration behind director Carlo D'Amore's chilling new interactive production in the Lower East Side. Live in Theater's J&K 1965 makes you an active witness to John and Karen's struggle, and offers an up-close-and-personal view of addiction's painful prison. After gathering near Sara D. Roosevelt Park, D'Amore introduces the intimate group (each audience is capped at 14 members) to John and Karen as they pose in tableau. When he's done humanizing them by relaying their backstories, the couple springs to life and draws you into their dangerous world, where you play a supporting role for the next 80 minutes.
The drama is staged completely outdoors, and the less-than-polished part of LES effectively invokes the grittiness of 1960s New York drug culture. You become part of John and Karen's gang as they rapidly whisk you from street corner to street corner (make sure you wear good walking shoes).  As D'Amore warns at the start, the actors will often beckon you to "come closer" and huddle around them protectively – partly to drown out distractions of the busy street noise, and partly to intensify the experience.
Staging a play entirely outdoors on city streets comes with its own unique set of challenges, some of which presented themselves at the opening weekend's first preview performance. One particularly emotional scene caught the attention of a bystander in the park,  who – unaware that a performance was in progress – attempted to intervene and insert himself in the action several times. Even D'Amore's effort to privately explain the gig couldn't deter the man – no doubt a credit to the realism of the director's concept.
Both actors are deft at developing their characters and giving three-dimensional life to images from the photo essay. We feel John's pain as he writhes in the throes of withdrawal, and we wince as Karen weeps after turning to prostitution to support their habit. They don't allow us to be passive observers, and it's purposefully uncomfortable at points. Karen stands shaking in distress until you feel compelled to comfort her – one audience member even stepped forward and embraced her in a sympathetic hug. There is no fourth wall, and no escaping the bid for intimacy.
D'Amore tells us that stickers are placed throughout the performance route, which if you download a smartphone app, allow you to scan them and see some of the real LIFE magazine photos. It's a creative attempt to incorporate technology, but feels unnecessary as the fast-moving play leaves little time to look for them. Plus, pulling out your smartphone seems anachronistic in the play's vivid 1960s world – and we don't want to miss a minute of it.