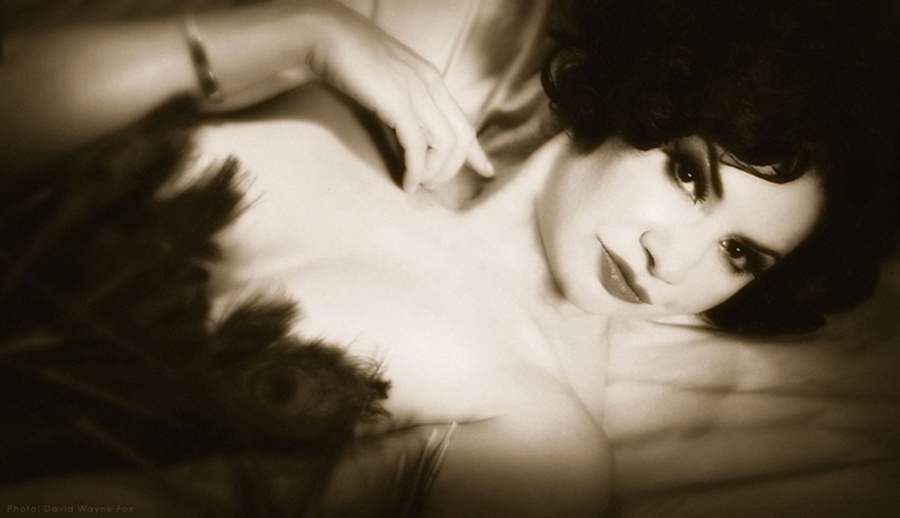 Chances are you haven't heard the name Alla Nazimova. The Broadway star and Hollywood legend's story is largely forgotten, but writer/performer Romy Nordlinger is determined to bring it back to life in her multimedia, one-woman show Places. Nordlinger, as Nazimova, tells the fascinating, salacious and somewhat tragic story of a woman born ahead of her time.
Terrorized by an abusive father and abandoned by her mother, the Jewish Nazimova fled Tsarist Russia in 1905 with her boyfriend at the time, actor Pavel Orlenev, whom she met while studying with the great acting teacher Stanislavski. They moved to New York City and started a Russian-language theatre company, which did not meet great success. What did, however, was Nazimova's Broadway career, where she impressed the likes of Henry Miller and the Shuberts, who named a theatre after her.
Bolstered by her success on Broadway, Nazimova moved to Hollywood and began appearing in silent films. A trailblazer for women in business, Nazimova was the highest paid actress of her time and wrote, directed and produced her own movies, a first in Hollywood. Unfortunately, Nazimova's career met an untimely end when her experimental film Salomé, based on Oscar Wilde's play, was panned. She was further ostracized for her unapologetic sexuality. She carried out countless affairs with both men and women and her mansion on the Sunset Strip, which she named "The Garden of Alla," was rumoured to have been host to many wild parties frequented by F. Scott Fitzgerald, Ernest Hemingway, and Dorothy Parker. After her film career went south, she fell into relative obscurity, selling her mansion and moving back to New York to do theatre.
Nordlinger narrates Places as though she were Nazimova's ghost talking about her own past but speaking to a contemporary audience. She portrays the actress as a seductive hedonist with unmatched confidence and decadent proclivities. Wearing a tight, black, lacy dress, a string of pearls, and dark red lipstick, she sometimes speaks with a Russian-accented purr, sometimes with a slight English accent peppered with many "dah-lings." Directed by Katie McHugh, Places works best when revealing interesting facts about Nazimova's personal life, name dropping stars like Rudolph Valentino, and showing just how alienating it can be to be different, even in a business where one needs to stand out.

Places is not just a story about a forgotten actress, it's about how being a strong, powerful woman in business can be dangerous. The powers that be, primarily men, will always try to drag a woman down if she's too successful. It's astonishing to realize that this is still happening, nearly 100 years later. But Nazimova's story is not a cautionary one but an inspirational one. She lived life out and proud and was taken down for it but she definitely lived. Places makes sure you know that Alla Nazimova regrets nothing.