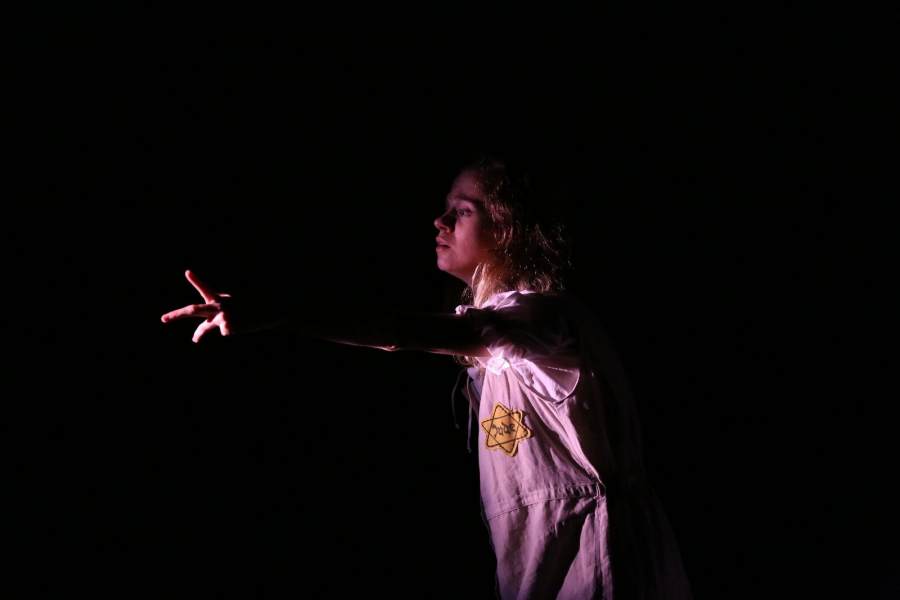 Some stories are forgotten and never told. Others are misremembered. Then still, there are stories we remember but don't understand -- and these are ripe for the creative imagination.
Terezin, a play conceived and rendered by the passions of writer/director Nicholas Tolkien, is such a story. The Terezin concentration camp in the former Czechoslovakia is the notorious site of the "model Jewish settlement," where the Nazis created mock-living conditions to deceive the outside world. The story is told at every Sunday school and on Yom HaShoah.
Tolkien's play similarly aims to honor its place in history and honor the victims of the tragedy, as well as examine the lives of the people that endured such psychological and physical brutality. Terezin, at its core, is a memorial, a call to remember. I appreciate a work of art that insists we fulfill an ethical responsibility, though the performance unsurprisingly is difficult and heavy. The other spectators seemed to feel that as well. I saw three older couples sitting near me leave the theater when the Holocaust history became too severe.
But the play is clearly meant to be brutal. It focuses on abductions, on separations, on loss. Tolkien's writing finds its full expression in the monologues, which almost exclusively are directed inwards and contain an unexpected gravity and poetic imagery. They are performed deftly and with professional commitment by the large cast that was asked to feel some of the most deep, unruly feelings in modern history.
At times, the play looks to expression through movement to access these deep feelings. The choreography is sparing but clear, at times evocative and consistently impassioned. There is enough motion to enlighten the alternative methods of feeling we have within us, almost requisite when dealing with this subject matter. The best work was done with a beige, silk scarf that was used to represent death and killing, reaching back and fighting forward. The work leaned on it, and it was a nice, light break from the darkness.
The actors had successful movement moments as well. Two characters -- a deceased mother who was a famous violinist and her imprisoned daughter with her skills -- perform the playing by stroking their right arm and igniting their fingers, a successful, intimate representation.
We should remember Terezin because we must honor all that the victims were forced to endure, and the play Terezin does just that.