Interview: Juan Pablo Di Pace on 'Fuller House', Doing Musicals All Over the World and Making His Debut at Feinstein's/54 Below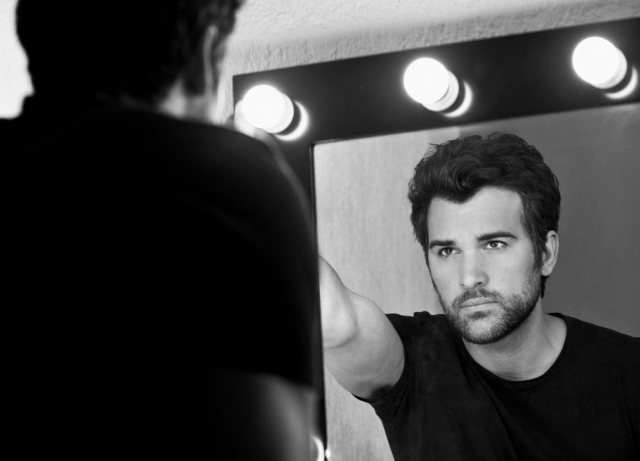 American audiences know Juan Pablo Di Pace for his turns in Dallas, A.D. The Bible Continues where he played Jesus, and of course Netflix's immensely popular Fuller House where he stars as Fernando, Kimmy's (Andrea Barber) opportunistic, but devilishly charming, ex-husband. But even before breaking through in America, Di Pace was already an established musical theatre performer in Europe, having starred in productions of Grease, Saturday Night Fever, and Chicago...you read it right ladies and gentlemen, not only is De Pace ridiculously handsome and hilarious, he also can sing like the angels. Fortunately New York audiences will have a chance to discover this side of him when he makes his cabaret debut at Feinstein's/54 Below in late February. We sat down with the Argentinean actor to talk about his passion for performing, working in several languages, and what it's like to star in one of the most popular shows in the world.
I grew up watching Full House, did you have a similar experience and was it surreal then to get to star in the sequel?
It is surreal, I didn't grow up with it because in Argentina we got it seven years after it had premiered, so for me it was cool to walk into the show and not be as starstruck by everybody. When we were doing the first episode and had the live audience it was like a Beatles' concert, people went crazy about the family, they were screaming and everything. Once the show came out I realized I'd taken it for granted, because it is huge. I'm also lucky to be now part of one of the most beloved families in television, they are the same way in real life too, always looking after each other, going to their weddings and birthdays, and they made me feel part of it which is great.
Was it intimidating to find out it was the biggest show on Netflix?
No, it was a pleasure! It was really cool, as an actor you wanna do good work, but also you wanna be in a hit, so it was cool to be part of something that you know the audience likes.
It's so exciting to be in a moment when we're seeing Latinx actors in American television more and more, do you find that people assume Fernando's exuberance and "Latin lover" traits are something you brought to the part?
It all happened very organically, Jeff Franklin wrote this part and wanted him to be Latin, but he had no idea of how Fernando should be. I proposed that he had a strong accent and we worked together, the writers came up with the antics, shenanigans and over the top-ness when they saw that I could dance and sing. Of course the character is larger than life because it's a sitcom, and we're talking about funny stereotypes. Fernando has a great heart, he didn't get it right with his wife because he was unfaithful, but we see him crawling back and he adores Kimmy and Ramona. You can say he's very stereotypical Latino, but he's also like a kid, he's parented by his daughter and gets into arguments with little Max. I think in Season 2 we saw a little more of him, and saw that his mind is in another planet. He gets to be inappropriate in a show that's very wholesome. When you think Full House you think of white, blond people hugging in a house, and then Fernando comes along and I got all the dirty lines, all the butt jokes come out of my mouth, so he's that little tap that you can open whenever they wanna throw something out non-PC, which I absolutely love.
Is there any parallel between doing a sitcom and doing a musical, in terms of how we're supposed to suspend our disbelief?
A lot of sitcom actors have done a lot of theatre, and a lot of them have done musicals. I would say it's an easy progression, perhaps because of the live element, or because you project more, your energy is a little bigger than a single camera closeup. For me it's kinda the same. My first encounter with sitcoms, besides watching Roseanne, The Nanny and Friends, was The Comeback which I loved. That and Curb Your Enthusiasm were my staples, and the UK version of The Office. I remember in The Comeback they showed the ins and outs of a sitcom, and how humiliating it can be when the jokes don't land, and I remember thinking how stressful it looked. So when I joined Fuller House it wasn't so different from The Comeback, you feel the tension so much, you have 200 people in the audience, 20 Netflix and Warner Bros. producers watching if you can own the moment, and five cameras! When I did my first episode and it worked I was so relieved, I thought I'd get fired. It was a personal victory for me to able to pull off a sitcom.
What's the main difference then between doing a scripted show and a cabaret performance?
Scripted work is really exciting, it's a completely different part of your brain in a way. It's always interesting to step into someone else's shoes of course, and do things you'd never do, I killed tons of people as the villain in Dallas, I was this drug dealing, mogul billionaire shooting people left, right and center. You're playing, which is fun. You need to find the character within yourself and see how to make it work, but it's not you. In cabaret it's you, so the more honest, open and vulnerable you can be, the better. Cabaret is the one place where I can make fun of myself, and tell the point of view I wanna tell. Scripts are your interpretation, but cabaret is my point of view of how I see life.
So when you do songs from shows you've done, like Chicago, it's Juan Pablo onstage, not Juan Pablo as Billy Flynn.
In this case it will be about whichever song fits into the moment, of course I mention shows I've done and do songs from them, but even the Billy Flynn moment which is the "All I Care About is Love" number, is combined with a monologue from when I was doing the show.
Chicago in English, Grease in Italian, and Saturday Night Fever in Spanish.
Actually Grease was in English, it was in Italy, but it was an English production.
Have you had the chance to play one character in more than one language?
Yeah, I've done Billy Flynn in Spanish and English many times. It's interesting how a language changes the meaning of a song too, they never keep their core, they transform into something else. Saturday Night Fever too, I sometimes sing in Spanish and English.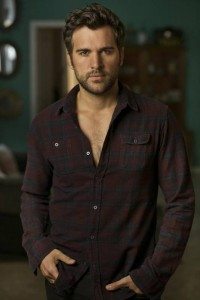 In Física o Química you played the art teacher, so can you talk about people who inspired you growing up the way your character does the students in the show?
Tons, Edward Morehouse who's my mentor from New York, he's been teaching at Uta Hagen's HB Studio for 60 years. He was there when they opened the school, he's become a great friend of mine and a mentor. Seven years ago he told me I should perform at 54 Below, so he planted that in my head all those years ago. He told me to act, but to not stop singing, so I kept that in my mind. Music is a very important part of my life, and sometimes you don't get the time to do it. I freaking love singing, it's one of the things that makes me the happiest.
Being a Latinx actor and working in the States, do you feel a responsibility in how you represent Latinx people, especially given the political climate?
I think so, I think we have a responsibility and I'm very proud to be part of this movement. All of a sudden we have a voice, whatever's happening politically is making our voice stronger. All the social media, messages and letter you get from Latinos all over the world, who write to say "thank you for representing us in such a white show, and doing it in a dignified way" is so flattering. I didn't do anything to deserve that, I just showed up at the audition. It's cool to see in LA for example that people like Sofía Vergara, Jennifer Lopez or Rita Moreno, are people who have a voice, Lin-Manuel Miranda too. It's great to be part of this.
Your mom is a religious painter and you've talked in the past about how she felt when you played Jesus, but how did your grandma react?
Sadly both [my grandmothers] had passed away when I played Jesus. I lost them before I turned 20, I think my mom is more religious than my grandma though. I made her happy with that, I can now do no wrong in her eyes (laughs).
You haven't done any Sondheim yet.
No, but that's such a life goal.
What show would you like to do then?
Company, Bobby.
That was easy!
Yeah (laughs).
You've also directed music videos and theatre. Are movies next?
Yeah, I have a script and we shot a 10 minute trailer of it back in April, maybe it'll be the second or third act of my career. I feel very confident directing film, I have a few scripts ready to shoot when the time's right.
Are there any filmmakers you'd love to work with?
Pedro Almodóvar and David Lynch are my number one. There are so many amazing directors though, Steven Soderbergh too, Tarantino would be cool.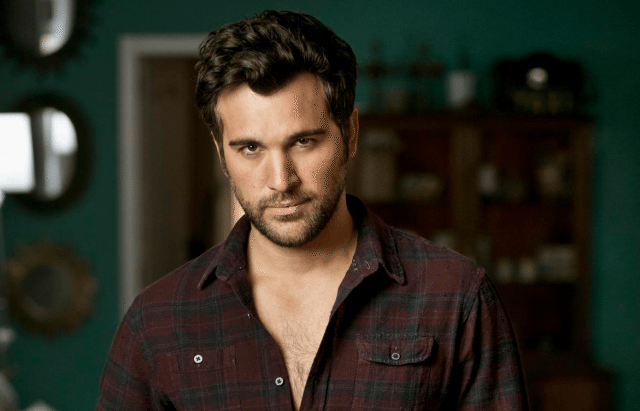 When I was in college my friends and I went through a huge Ministry of Sound phase and were obsessed with the "Call on Me" video. How was that whole experience, was it strange to suddenly be a sex symbol?
You know what, at the time I took it I was a little bit embarrassed. I had a friend who was a choreographer who asked if I wanted to do this video. Back then I had stopped dancing for the most, and someone told me if I wanted to be a serious actor I had to stop dancing and only concentrate on the acting. I got this job, which is basically a remake of Perfect with Jamie Lee Curtis. We shot the video and it was fun, but literally a week after we shot it was number one all over Europe, the UK's Prime Minister talked about it, people would come up to me in clubs or in the street and ask if I was the guy. I used to lie and say "no, what's that?" It was great though, cause we travelled the world with that video, we did the number in France, Germany, Poland, the UK. It was the job that kept me fed for a year or so, it's always surreal. I cringe when I look at it (laughs).
No, it was awesome! We also did the exercise video.
(Laughs) Oh my God.
The music was so great though!
Yeah, the music was amazing. "Pump it Up" was great.
Which was your favorite move in the video?
The hip thrust!
Does that even work? What does it do?
Nothing, it's just a dance move, it's not an exercise. Deanne Berry who was the instructor, she built a career based on the video, she became a fitness ambassador in all the morning shows. She had DVDs and everything.
I have a point for bringing this up though, and it's that after this you shot the "What a Feeling" video, so in a way it seems all your work is very 70s, 80s and John Travolta inspired.
I saturated the whole thing (laughs)
How did your fascination with this era begin?
I think "What a Feeling" was more inspired by the dance movies of the 80s, more like a Patrick Swayze homage. But you're right actually, all the other movies had Travolta as the main guy, I don't know how I became fascinated with that though. I love disco, I love 80s pop, Michael Jackson, I was born in 1979 so I grew up listening to those great artists. It's just a feel good music, I miss seeing dance on film, things like A Chorus Line, All That Jazz…I became a performer because of those people, I loved seeing them move and dance. I think Travolta was the easiest route to my idols in a way, when the chance came along to be in Grease and then Saturday Night Fever, which was the biggest production I'd done at that time. I felt like a rockstar doing that, I felt like Elvis.
What show would you like to direct then?
I would be intrigued, but it would be a pain in the ass, to do Into the Woods. You go in and out, so I'd like to try to figure out a way to do it differently, or do something that hasn't been done so much. Maybe Sweeney Todd…
With you as Sweeney?
I'm not there yet. But maybe one day.
For tickets to Juan Pablo Di Pace's shows at Feinstein's/54 Below go here.