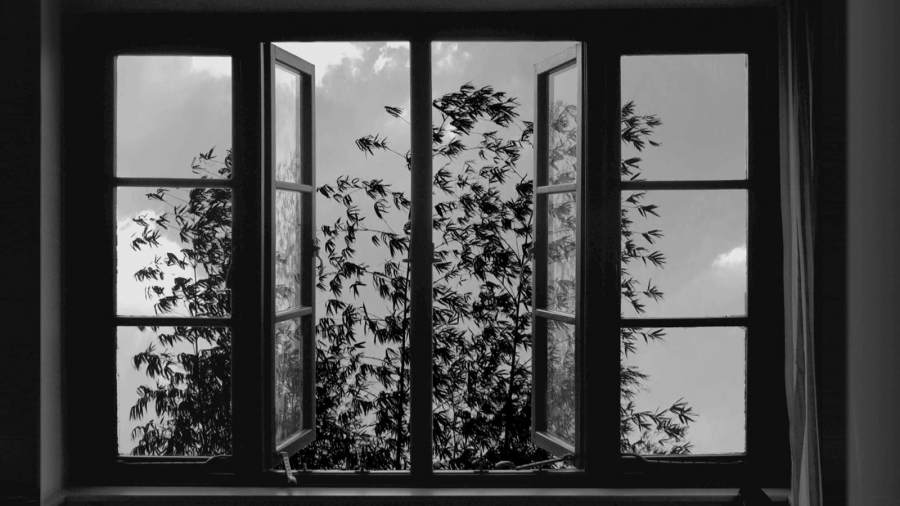 We have lately become accustomed to parsing through the posthumous works of our dearest artists. Where some are heavy with a wisdom that is premised on their imminent mortality like Leonard Cohen's You Want It Darker or Harry Dean Stanton's world-weary turn in Twin Peaks: The Return, others explicitly testify to their incumbent death like David Bowie's chilling last album. But then there are those who leave us with a doodle they happened to have scribbled, as though had just wandered away, distracted, and they might return at any moment to fill out the lines.
Abbas Kiarostami's final work 24 Frames, is certainly not a mindless doodle, but it was also not his last film by choice. When he passed away in 2016, it was unexpected, and his son, Ahmad, finished the project. The film is, as its title suggests, twenty-four static shots, each announced by a numbered title card. The project began with the idea of animating a painting to expand it beyond the split second captured, and the film opens by breathing life into Pieter Bruegel the Elder's The Hunters in the Snow (1565). But the subject switches to the natural world captured in Kiarostami's own photographs. Often situated from a domestic perspective, he fixates on birds, quiet mammals in procession, and seafronts. The vignettes often find a frame within the larger frame of the shot itself, be it an actual window, a tunnel of a natural rock formation, or the torn opening of a fence. This is no coincidence; it is an elegant and directed interrogation of the edges of a frame. A visual rhyme that reminds us continually of the limitations of any perspective.
But throughout this whole exercise (and indeed, it feels like that: an exercise), I found myself considering not just the projected frames, but their context. Does 24 Frames invite the cinematic exposition of a theater, or the looping installation of a museum? Kiarostami was no stranger to the museum piece. In a 2016 essay on the aesthetic of slowness in international cinema, Moira Weigel suggested that some auteurs of festival-circuit international cinema, Kiarostami included, were moving towards the museum as an alternative source of funding, as ministries of culture and national subsidies dried up. The aesthetic slide towards maddening slowness and the tightening of national budgets together nudged this school of cinema towards the gallery. In the case of 24 Frames, even the jumping-off point, an oil-on-canvas, Dutch Renaissance painting, seems to suggest an affinity for this transition.
More importantly, though, it is simply not a cinematic experience. That is, it does not distort both space and time as movies can. With its steady pace, counting your way up to twenty four as each title card signals a new scene, your time is firmly anchored, doled back out to you in even parcels. Maybe because it is his last film, and he was a brilliant and tender artist, Kiarostami's 24 Frames will be offered as an endurance-theater experience. But it seems a little unfair to me; this gentle meditation on which he left us, unfairly propped up into something it has no interest in being.