BAMcinemaFest 2016 Reviews: "Author: The JT LeRoy Story," "A Woman, A Part," "Joshy," and "The Childhood of a Leader"
BAMcinemaFest 2016 kicked off on the 15th, bringing another excellent slate of independent films to Brooklyn.  This year features an intriguing mix of comedy and tragedy, fiction and documentary, throwbacks and flash forwards, and best of all films that blur these distinctions to provide something new.  Here's a quick look at four films and stay tuned for full reviews of others.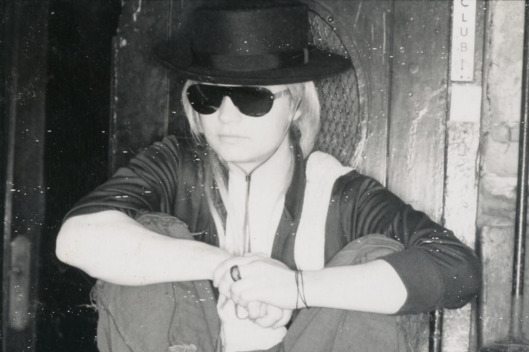 Author: The JT LeRoy Story
Author tells the fascinating story of early 2000s literary sensation and complete fabrication JT LeRoy. LeRoy, allegedly a teenage, male bisexual prostitute who specialized in truck stops, was in actuality Laura Albert, who first created the persona as a literal cry for help, calling a psychiatrist on a hotline as JT, and later, on the doctor's advice, started writing biographical fiction from LeRoy's perspective. LeRoy's debut novel and book of stories, burnished with the author's impossibly intriguing backstory, soon became hits and attracted famous supporters -- first other writers such as Dennis Cooper and Mary Karr and then musicians and filmmakers like Billy Corgan, Courtney Love, and Gus Van Sant. In the early days, Albert maintained these friendships over the phone, but as LeRoy's fame and opportunities grew, she enlisted her sister-in-law to don a wig and sunglasses to play LeRoy in public, often accompanied by Albert as LeRoy's British friend "Speedie." This charade proved surprisingly effective, even surviving the adaptation of LeRoy's book into a film by Asia Argento.
It's singularly fascinating to see icons of '90s/'00s alt-culture gravitate towards LeRoy as an avatar of "authenticity" when there's nothing at all authentic about him. Eventually, the truth comes out, and one of the most interesting aspects is that while Albert is shamed and shunned by many professionals, most of the fellow creators she met as JT don't seem as offended and understand the idea of using an alternate persona to channel feelings that are inaccessible otherwise. LeRoy is often referred to as a hoax, but Albert insists she never set out to deceive anyone; she merely put her work out there the only way she felt comfortable and found a strong response. Whether Author shows naïve celebrities and publishers being conned or whether it shows powerful fiction coming from an unlikely source depends on your evaluation of the work. Regardless, the film is an entertaining portrayal of a creation that spins way out of control with far reaching cultural implications.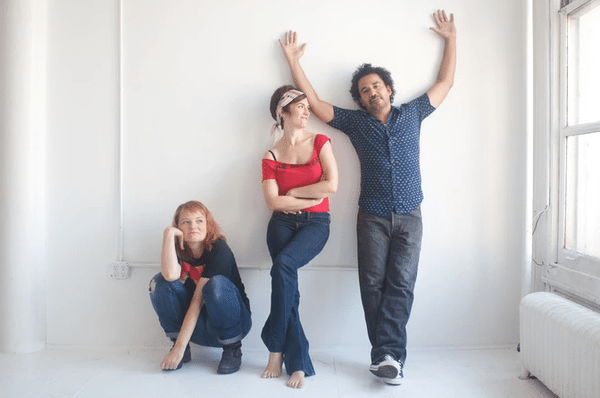 A Woman, A Part
A Woman, A Part is the feature debut of multi-disciplinary artist Elisabeth Subrin and it concerns the messy nature of artistic evolution. Maggie Siff stars as Anna Baskin, a star on a hit, "guilty pleasure" TV show, whose self-medicated equilibrium comes crashing down. Seeking revitalization, she leaves LA for her old apartment in Brooklyn, and awkwardly comes crashing back into the lives of the friends she left behind. Most notably, this includes Kate (Cara Seymour) and Issac (John Ortiz), fellow members of Anna's theater group, whose lives are given a jolt by the return of their friend and object of slight envy. Through a series of interactions, we learn the complex dynamics linking these three. The work they did as a group provided Anna with her big break, which she never looked back from (until now), and similar breaks never came for Kate and Issac. Anna felt overshadowed by the talented and volatile Kate, who's now given up acting because of the drinking problem that developed with it. Issac is struggling to be a good husband and father, even though he still has feelings for Anna, about whom he's just written a play too truthful for her to find flattering.
Anna's dissolution in Hollywood is both too familiar and too underdeveloped to be compelling, but A Woman, A Part finds solid thematic ground once the action moves to New York. The shared history and the mix of pain, affection, and kinship that joins the former theater group are given life by excellent, multi-layered performances from all three actors. The characters and their heady mix of artistic ambitions mostly exist in a hermetic world that Subrin only occasionally allows to punctured, seldom by a specific character, more often by impersonal forces such as rising real estate prices and the encroaching demands of maturity.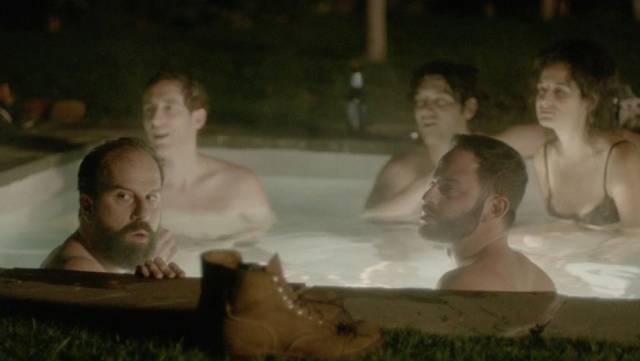 Joshy
Probably mostly for financial reasons, the weekend getaway is becoming a go-to genre in independent film and writer/director Jeff Baena puts a depressing spin on it in Joshy. Joshy (Thomas Middleditch) was supposed to be getting married, but on his birthday he returned from the gym to find his fiancée had killed herself. Four months later, he discovers the deposit put down on a house in Ojai for a would-be bachelor party is non-refundable, so his friends decide to take the trip anyway for "cleansing the palate." Joshy is the straight man at the center of it all and he's joined by pot-smoking new father Ari (Adam Pally), the somewhat standoffish Adam (Alex Ross Perry), who's in the midst of the break-up of a ten-year relationship, and Eric (Nick Kroll), who puts himself in charge of activities and fun, much to Adam's dismay. Soon the night devolves into drinking and drugs and the group expands to include Eric's buddy Greg (Brett Gelman) and Jodi (Jenny Slate), who's in Ojai for her birthday and for whom Ari develops feelings that shake his convictions.
Joshy has a loose feel, due in part to the talented improvisers in the cast but also from the emotional uncertainty in the heart of the characters. No one really knows how to talk about the elephant in the room, so they fall back on the fun rituals that feel expected until Joshy's grief and everyone else's personal problems come bubbling to the surface. While at the beginning each character seems to be safely playing a type, by the end each one has revealed a hidden depth to their personality. While it's hard to say that Joshy ever really distinguishes itself from the indie herd, with its likable cast it's extremely funny and enjoyable throughout and provides a bittersweet look at average friends trying to process an inexplicable tragedy.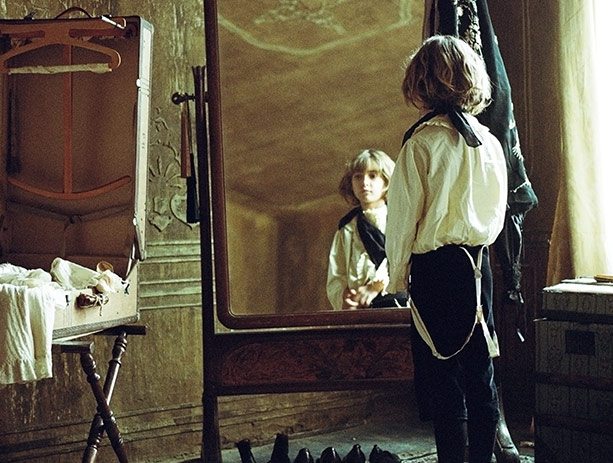 The Childhood of a Leader
Actor Brady Corbet has forged an intriguing career playing Americans in the work of auteurs abroad and now makes his directorial debut with The Childhood of a Leader. While the film may be timely in its examination of authoritarian personalities, it's also extremely situated in a time and place, namely rural France in the days following World War I, as leaders hammer out the Treaty of Paris that concluded the first World War and set the stage for the second. The action focuses intently on young Prescott (Tom Sweet), the only child of an American on President Wilson's staff (Liam Cunningham) and a multi-cultural European (Bérénice Bejo). Corbet whets the viewer's appetite for a sweeping epic of history and morality with newsreel footage, but then almost exclusively confines the action to several weeks in the family's pressure cooker house. The action is organized around three tantrums, wherein Prescott discovers the power he has in acting out. Meanwhile, his father is mostly absent while his mother seems exasperated with him from the start and takes out her fury mostly on the help, who coddle Prescott. Prescott himself is eerily dispassionate and cold; his eyes show an unnerving intelligence but he doesn't seem to derive enjoyment from anything but making others uncomfortable. Viewers who come expecting strict historical parallels or even normative plotting will be highly disappointed, but Corbet delivers an intoxicating mix of visual imagination, finely wrought period detail, and a palpable atmosphere of dread and foreboding at odds with the seemingly low stakes action. A coda travels forward in time to a delirious scene right out of Riefenstahl, where an operatic score and balletic camera work summon the primal allure of the fascist aesthetic. The Childhood of a Leader is too obtuse to recommend unreservedly, but it's an extremely auspicious debut for Corbet, showing that he's internalized the techniques of the European art film set and has no fear of boldly experimenting with them.