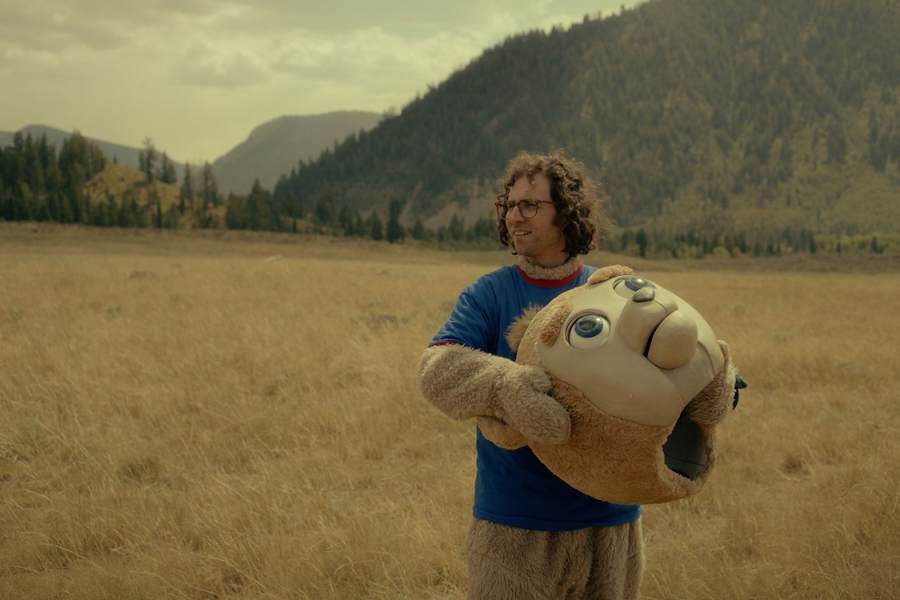 Anyone familiar with Kyle Mooney's most distinctive work on "Saturday Night Live" will be quick to identify the core compounds of Brigsby Bear: a cringe-worthy awkwardness mixed with an endearing sincerity; a sense of humor that is elaborate and drawn out and which bends equally toward childishness and intellectualism; and an overall narrative arc that is as optimistic as any live-action Disney film from the '90s but laced with a number of disturbing significations. As with many of Mooney's sketches on the aforementioned television show, Brigsby Bear is deeply injected with the genetics of '90s television and pop culture in such a way that it is part pastiche and part socio-psychological probe, part loving homage and part scathing critique.
Co-written by Kevin Costello and directed by Dave McCary (also a writer for "S.N.L."), Brigsby Bear is the story of James (Mooney), a twentysomething man who was raised by and lives with a man and a woman (Mark Hamill and Jane Adams) whom he believes to be his mother and father in an isolated compound which James has never left, having been led by his "parents" to believe that the air outside is toxic. In his isolation James is obsessed with the 700+ episodic adventures of Brigsby Bear, which he follows via the serial video tapes that his "father" gives to him to watch. This, the only television show he has ever seen, features the eponymous bear in endless battles against an evil sun god, and it teaches along the way lessons about such topics as math, sharing, and trash disposal. One day the police arrive and James finds out that he was kidnapped as an infant and that the people he was living with were never his parents and that "Brigsby Bear" was created by his false father, who donned the bear suit and filmed the episodes in an old warehouse. James is restored to his real family and introduced to suburban society and various aspects of the modern world, but his primary concern remains the adventures of Brigsby Bear. After his very first visit to the cinema, James is inspired to complete the Brigsby Bear adventures on his own by making the Brigsby Bear movie, for which he enlists the help of family and new friends he makes along the way.
Brigsby Bear is ultimately a comedy about a man who can only connect to reality by filtering it through a screened alternate reality, the grammar of which has constructed his entire outlook on life. And there is something very real in this film's observations. That the sentimentality of the fantasy can take over and become more real than actual life is a notion all too commonly testified to in our hyper-televised and recorded age. Brigsby Bear is therefore a timely dark comedy, and there is redemption along the way as connections are made through the crafting of the fantasy, but perhaps the darker elements are merely the suggestion of the end—that is, what happens when the fantasy is brought to completion and reality demands our return, but we have only ever learned to live in the fantasy?
For more information visit: http://www.sonyclassics.com/brigsbybear/