Interview: Lorna Luft on the Art of Cabaret and Her Return to Feinstein's/54 Below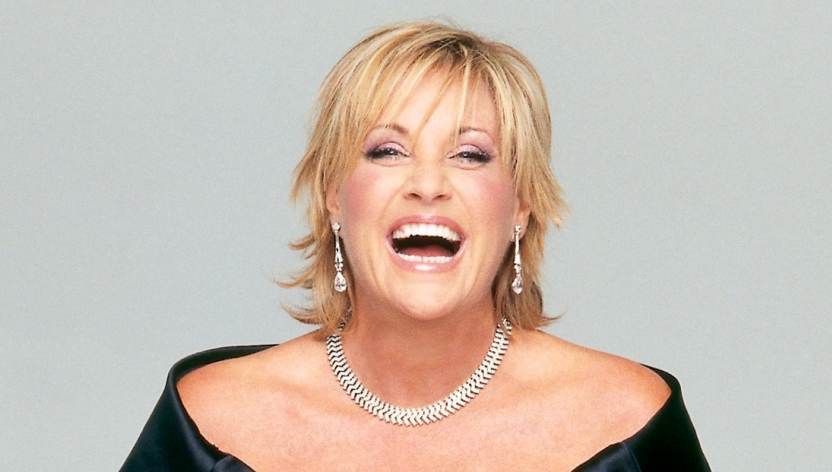 Legendary performer Lorna Luft got her start in the entertainment industry performing at a young age on her mother's television series, The Judy Garland Show. Her career has spanned the screen and stage, in series such as Trapper John, M.D. and films including Grease 2 , as well as on Broadway in Promises, Promises and various productions that have taken Ms. Luft all over the world. Returning to Feinstein's/54 Below this April with a brand new show, Ms. Luft is looking forward to spotlighting the renewal and beauty that springtime brings and sharing her gratitude for a life in the industry.
StageBuddy had the honor of speaking with Ms. Luft about her incredible career, the art of cabaret and being home at 54 Below, and the importance of living in the moment.
You must be really excited about your return to Feinstein's/54 Below this April!
I always am so grateful to be at 54 Below and that it exists! For me, it's a perfect venue and has all of the essentials. It has great lighting, great sound, amazing audiences, and the feel of the room is just spectacular!
This is really the room we all first started in, as far as the world of cabaret goes. With the introduction of media such as television, radio, etc., these types of rooms all closed. It was heartbreaking and all of us felt like we didn't have a home anymore. We were lucky enough to be part of a Broadway show or keep working in the theater, but when that world started to come back in rooms like 54 Below, I was so grateful because it's like you've come full circle. It's just so special!
Tell me more about the process of putting your show together.
I always pay great attention to detail in choosing my show material, as far as what time of year it is. The show that I'm putting together now is all about spring. It's my favorite season of the year! There's something about getting into this season again where everything is starting to re-bloom. It represents life and that everything is new again.
Looking back on your tremendous career, what has sustained your drive and passion over the years in this industry?
The fact that I am lucky enough to be working! I'm at an age where I know so many people struggling to find work. All I can do is be grateful. Every morning I wake up and say thank you.
Right now, our world is in such a vulnerable time because we don't know what will happen next. When you can get on a stage and bring people into a world of happiness – if I can do that, I'm extremely grateful. Sometimes we just need to think about where to go to sit back and have a really good time. Once we do that and then go outside of a 54 Below, we are hit with reality, but if I can bring happiness to one person or as many as I can in one night – how great is that?
Can you talk about the lessons you've learned about yourself and the type of artist you wanted to be while performing all over the world?
It takes a long time and a lot of looking into yourself to realize that the world of cabaret is an art. So many people are used to playing a character, and when you stand on that stage there's nobody up there but you. You have to think about what you are saying and what you want to express to an audience.
I was lucky enough to have been taught by two of the greatest writers in the history of the world of theater. Their names were Ken and Mitzie Welch – they worked on all of the Carol Burnett shows and every Barry Manilow show. They were my mentors and they would ask me, "What are you doing in the show?" and "What's the beginning, the middle, and end?" They taught me how to communicate with an audience. It's so important to think about who you are and why you are doing this. You have to think about your audience and how honest you are going to be. It's truly an art form.
When you think about your career and all that you've accomplished, are you someone who has a bucket list, in terms of work you'd like to be part of or create in the future?
I actually don't really think about it. When you get a life-changing diagnosis, the one thing I've learned and what I've been taught is to live in the moment. I really don't think about going back – I think about the present moment. For me, it's something that I've never done before – I was always trying to catch up or chase the role, the part, etc. I have three grandchildren now – that's what it's all about, watching a child grow up. You get to be a part of their life and it's so wonderful to experience that.