Review: The Glamorous Alter-Ego Jomama Jones Returns to the Public in 'Black Light'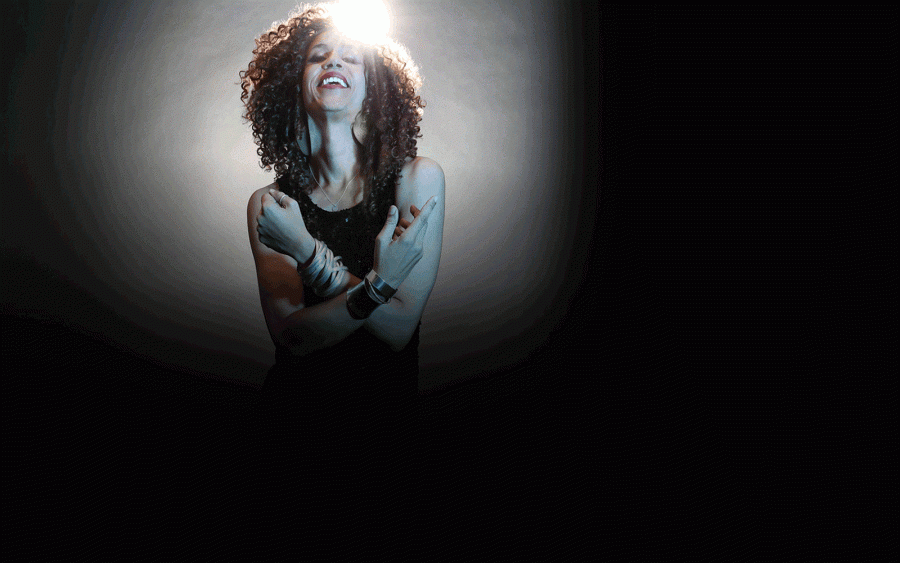 We are at a crossroads and Jomama Jones is here to guide us. The alter-ego of performance artist Daniel Alexander Jones, Jomama is a creature full of warmth, vitality, and poignant stories. Bask in her radiance, and multiple costume changes, in Black Light, a musical storytelling journey playing at Joe's Pub.
Part cabaret, part concert, part spiritual journey, Black Light and its bright star Jomama keep the audience on their toes as she reveals bits and pieces about her life--her childhood summers spent in the South with her Aunt Cleotha, her teenage years idolizing Prince, and her present position as High Priestess of the Crossroads, the great unknown. Her facility with storytelling can be partly attributed to a deep and soulful voice, a slight affectation coloring every word. Her wit and humor fill in the rest.
A sort of diva-like Diana Ross/Tina Turner hybrid, Jomama vocalizes her stories through soul, R&B, and disco. She meanders through the audience with two backup singers, Trevor Bachman and Vuyo Sotashe, and is accompanied by Tariq Al-Sabir on piano, Sean Dixon on drums, Michelle Marie Osbourne on bass, and Josh Quat on guitar. Black Light features original songs by Jones, Laura Jean Anderson, Bobby Halvorson, Dylan Meek, and Josh Quat. The very 1970s disco-era costumes (Oana Botez) are all brightly colored sequined gowns and pantsuits, and high platform heels.
Jomama possesses a remarkable ability to make an audience do what she asks, from holding her hand to holding each others' hands. She can bring a room full of strangers closer together by creating an intimate space where strangers feel truly connected to one another. By the time I left Joe's Pub, I was convinced that we really are all--the product of billions of years of supernovas--made of stardust.
Black Light may begin as a cabaret but it turns into so much more--a show that asks questions of its audience and allows them to open up to the possibilities of performance. We all have Jomama to thank for that.