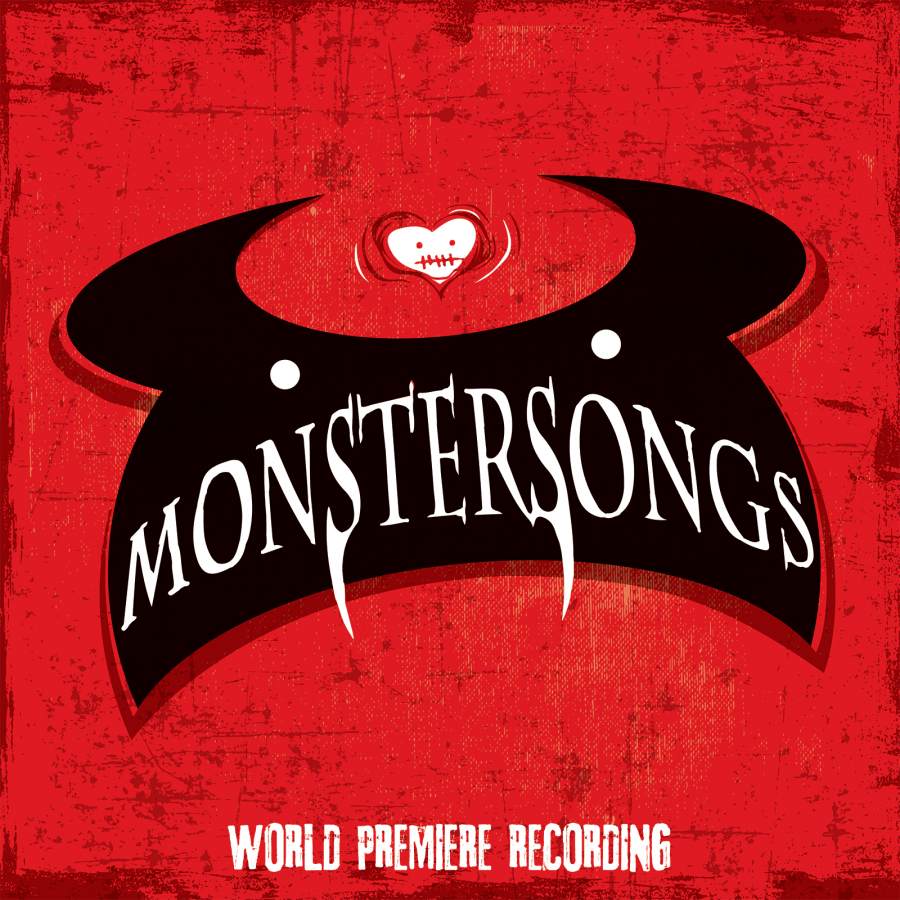 After the phenomenal success of The Lightning Thief cast recording, Rob Rokicki has blessed us yet again with a delightfully clever, fun, catchy album. Only this time, it's not about demigods: it's about monsters.
Monstersongs is a "graphic novel rock album" featuring 12 songs about, by, and for monsters. They've been rejected, cast aside, and vilified -- but now they're going to be heard. The monster mash lineup includes Medusa, Sasquatch, the Mummy, and even a young dragon, along with plenty of others. (It's fun listening to it once before looking at the graphic novel insert -- illustrated by Dave O'Neill -- and trying to guess which monster each song is about.)
Monstersongs is the perfect Halloween soundtrack, and if you're looking for a place to start, we've got the top five songs from Rokicki's album right here for you:
1. Say Goodbye
We should have known Rokicki would write a song about Medusa at some point, right? She didn't get a song in The Lightning Thief, but the famous Gorgon has managed to score one of the best tracks on Monstersongs. In "Say Goodbye" she urges the man she loves to leave so she won't inadvertently turn him to stone. With lines like "I've always been fine on my own / Let's just skip the lie / And say goodbye" and, of course, "You should have known" it's almost reminiscent of a Taylor Swift number, but with more soul and a delicately sinister piano line. If you're waiting for a final reason to listen to this song, how about Katrina Rose Dideriksen's crazy, all-out vocals?
2. Blood and Brains
"Blood and Brains" takes its cue from '60s pop. It's a common dilemma: two girls fighting over one guy. One girl's a vampire, one's a zombie. OK, maybe it's not such a common dilemma. But it works out in this case, because the vampire loves him for his blood, and the zombie loves him for his -- you guessed it -- brains. The girls don't mind sharing, and they're both determined to "love him 'til there's nothing left." Sung by Molly Hagar and Lauren Marcus, it's a fun, catchy song with clever lyrics, like "The closer we get, the more I forget just what I have become." Even monsters need love.
3. Right Through You
"Right Through You" -- sung by "The Ghost" -- is one of the most poignant songs on the album. Most are just fun, like "Blood and Brains" (though there usually is some kind of deeper point about being an outcast or not writing off monsterbaby just because he's a monster -- more on that later). But "Right Through You" is simply a tender, poetic song, performed with beautiful expression by Megan Hilty. It starts off slow and wispy, as the ghost swears the person she's haunting could have seen her shadow. Sadly, everything she does just seems to go "right through you." Hilty's airy vocals are a perfect match for the tender violin and light, almost bouncy piano part -- all of which reinforce the song's translucent, ghostly quality. But as the song continues, Hilty's ghost becomes desperate, and the lyrics become more cutting: "Are you haunted by your heart? In the places you won't go?...Keep the lights on, but you know what's coming right to you." The best part of the song is still to come, though: when the music picks up and Hilty slowly works up to going all out with the ghost's determined refrain: "I got nothing but time, time, time." Do you get chills? Or could that be something else....
4. Footprints
"Footprints" has such a fun instrumental line, with the plucking banjo and what I assume is an electric guitar creating those monstrous oscillating sounds in the background. Plus, whenever you can use harmonica in a song, you should totally go for it. It's also fun hearing Rob Rokicki sing the part of the Yeti -- a role he obviously enjoyed. Because this song is about the Yeti and Sasquatch: two lonely creatures who should have found each other long ago. To the rest of the world, they're just "t-shirts in a store," "footprints in the snow." But now they've found each other, and they couldn't be happier. I especially love the line: "no one needs to know."
5. Monsterbaby
The opening number of Monstersongs blends the opposing strains of "The Siren Sisters" and the Mad Scientist Father and Mother, who inadvertently created "a monsterbaby" and are now terrified for their lives. With great lyrics like the opening "We come from the dark and we come from the dead and we come from a spark and we come from your head" this track is both creepy and just plain fun. There's also some cheeky wordplay going on with the refrain: "We made a monster, baby / We made a monsterbaby / We didn't give it all the love we had." And who wouldn't love the song's dramatic finale with that age-old monster cry: "It's alive!" (followed by a sick drum solo). Also, it's obvious someone had a lot of fun with special effects while making this album; but that fact only makes Monstersongs an even more perfect Halloween soundtrack. Guess who's going to be playing it on repeat all October?
Monstersongs is out now on Broadway Records. To order, visit: http://www.broadwayrecords.com/cds/monstersongs-world-premiere-recording