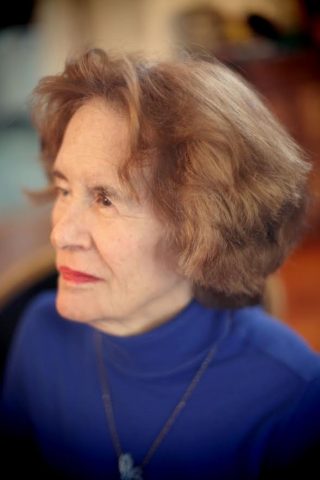 If you're a celebrity actor, the world can easily learn about your life and career. You probably have your own website—and there may even be a fan-site or two out there devoted to you. If you're a star of the highest magnitude, biographers may have written whole books about your life and craft.
But what of the vast majority of actors—the ones in the trenches, the ones who've plied their trade over many decades with little fanfare? Perhaps they've gained some measure of acclaim. Or maybe they've worked assiduously, trudging to auditions with hope in their hearts, but have just scraped by financially. No matter how diligently they've toiled or how much beautiful art they've created, they have precious little control over their legacies. Those working in the ephemeral world of theatre, especially, may wonder who, if anyone, will recall them a generation hence.
Fortunately, things will soon be changing, at least for a group of older performers in New York City, thanks to a program called the Performing Arts Legacy Project. It's an online database that spotlights working actors age 62 and older. The project has been developed under the auspices of The Actors Fund and was spearheaded by veteran arts administrator and educator Joan Jeffri (herself a one-time actor).
Getting the ball rolling
Jeffri founded the Research Center for Arts and Culture at Columbia University's School of the Arts back in 1985 and spent three decades researching the situations of living artists. In the early 2000s, she began focusing on older artists, starting with a study that looked at the plight of aging jazz musicians. A few years later came a study concentrating on senior visual artists. This led to a program called ART CART: SAVING THE LEGACY, in which university students helped older painters, sculptors, and other artists document their work and create oral histories of their careers.
Then, in the mid-2010s, Jeffri turned her attention to performing artists, teaming up with the Actors Fund. "We carved out a program for me to create—essentially the same kind of project [as ART CART], for older performers. And I decided, with their blessing, to start only with actors." (She hopes that, eventually, Legacy Project profiles may be created for dancers and other performing artists, as well as such theatre artisans as directors and designers.)
In the fall of 2016, after five months of conceptualizing, Jeffri and company recruited their first subjects: a group of 10 New York–based actors between the ages of 67 and 92. Some were generally visible, others quite obscure. They came from every corner of the profession: Broadway, Off-Broadway, Off-Off-Broadway, performance art, dinner theater, movies, and television. They were matched with five younger actors, designated as "fellows"—two legacy performers for each fellow. The fellows began by conducting oral histories of the older performers. "Which was a good way to start," says Jeffri, "because actors love to talk about themselves. And it was a good bonding experience."
Virginia Wing was among the selected 10. She'd learned about the project from Traci DiGesu of the Actors Fund, who leads a weekly meeting for seniors in entertainment. Wing notes that she was unclear, at first, about the particulars of the program. She assumed that it would entail not an online database but a sort of "Museum of Actors' Lives," a physical space where memorabilia would be displayed. In any case, she "jumped at" the chance to participate. "I was on the verge of reaching another milestone-decade birthday and wondering what, if anything, would be my legacy. Stage work, after all, disappears into the ether the second it appears and only lives on in the memory of those present. This was a chance to explore my legacy and tell my story."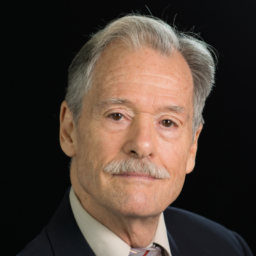 Legacy mapping
For the second phase of the project, seven graduate students (in disciplines from Aging Studies to Arts Administration) joined three remaining fellows to pair up one-on-one with the veteran actors. After a month of preparation, a seven-week research project was launched, in which the young interviewers visited the actors' homes. The students (who received academic credit for the project) and fellows were charged with two basic tasks, as Jeffri explains:
"One, we gave them an iPad, and we said, 'Take a 10-minute video of the actor going through his memorabilia' (which we called a 'Curated Life Review')…. And those really became, in many cases, love letters. They were very beautiful, many of them. And then we said to the actors, 'How do you want to represent your career?' There are many ways to do this: by production; by the fact that you were [on] Broadway, Off-Broadway, or in regional theater; by the fact that you're an actor-dancer-teacher-playwright-director."
Using Excel spreadsheets, actors began a process called "Mapping the Legacy." Each spreadsheet focused on one of these ways of considering a career. Later, a web developer created a platform and database utilizing the approaches that the actors chose.
"So, now," Jeffri explains, "we have a brand-new database with a place for oral histories, a place for Curated Life Reviews, a place for this mapping grid for your chronology; a place for blogs, journals, stories. It's very flexible, very usable, and it can allow you to represent your career in a number of ways."
The participating actors listed as many as 250 production-credit entries on their grids. Jeffri asked them to select 12 "highlights"—seminal episodes from their careers—that would be enhanced with accompanying audio and video clips and photos. "No one is going to read 250 entries unless they're doing a dissertation," says Jeffri, "in which case they'll find you." The selected "highlights" are literally highlighted in yellow on the grids, enabling visitors to access the area of the site that houses the enhancements.
Making it legal
In autumn of 2017, the actors met with a new group of fellows to put the finishing touches on their individual websites (called "child websites"). The collected child sites will comprise a larger "mega-site."
Meanwhile, interns recruited from local law schools helped actors gain permission to use copyrighted materials on their sites. Jeffri notes that performing artists differ from visual artists, in that the latter own the rights to the work they create. Actors, she says, "don't own anything unless they themselves wrote it." The legal interns partnered with Volunteer Lawyers for the Arts to create a guide to rights clearance. One big break for the project came when Playbill granted the project "carte blanche" to use its content on the site.
Earlier this year, seven additional senior actors were selected for a new round of the program. For these participants, a more streamlined process was used. They met with interns in a computer lab, creating their child websites in a classroom setting.
"It's all a process," says Jeffri. "We're learning. And the wonderful thing about the actors is that they understand process."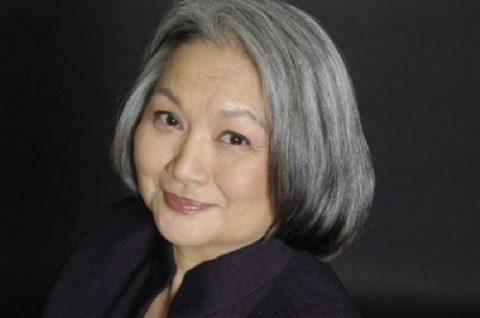 All those glittering years
The Legacy Project has given participants valuable and refreshing perspective about their life's work.
Virginia Wing was startled to find how much "solidly professional work" she accomplished early in her career, with no experience and little real training. "I suspect the reason was that a little hubris went a long way," she says. "One surprising value for me was the discovery that I had underestimated the fortitude, optimism and chutzpah that it took the young me, as a very young Chinese American girl—born and raised in Mississippi—to make the trek to New York in search of a childhood dream."
Bill Galarno, a participant in the second round of the project, has been a working actor for 63 years. Like Wing, he found that participating in the Legacy Project gave him a new appreciation of his years in the profession.
"As I labored constructing the grid, I became more keenly aware of the value of my life devoted to the theatre. I've always thought of myself as a migrant worker, following the artistic crops. I never became famous, yet it is hard for me to imagine a more satisfying career. My hope is that young people embarking on a theatre career might appreciate the value of continuity, with or without the rewards of fame."
At least one young fellow who worked with his older counterparts suggests that Galarno's hope is not misplaced. Actor and acting teacher Craig Dolezel was matched with Legacy actors George Bartenieff and Len Cariou during the project's pilot year. He says he now has a healthier outlook on his own future prospects:
"Having the opportunity to interact with George and Len, I made a mental transition…. My perception of who my industry peers are has expanded. Their shared experiences [and] encouragement continue to fill me with purpose, hope and pride."
Plans are underway to train more people as facilitators—allowing scores of additional actors to tell and preserve their stories. Jeffri hopes, in fact, that the program will grow exponentially, with performers from all over the country eventually taking advantage of this opportunity to share their stories.
She notes, too, that there's a "positive-aging component" to the project. "The actors said one of the primary reasons for doing this was to be useful." Jeffri found that sentiment touching. She notes that she has repeatedly told the participants, "We can't do this without you. We're not bringing you something and plopping it on you and saying, 'Do it.' We're finding this together."
An archived legacy is never "locked," says Jeffri. Actors who've participated in the program will be able to update their grids as they accumulate new credits and experiences. And why shouldn't they? After all, looking back on your career doesn't necessarily mean that your career is over.
The Performing Arts Legacy Project will go live to the public in 2019.