Interview: Broadway's Mike Faist on Playing Connor in "Dear Evan Hansen" and the Power of Human Connection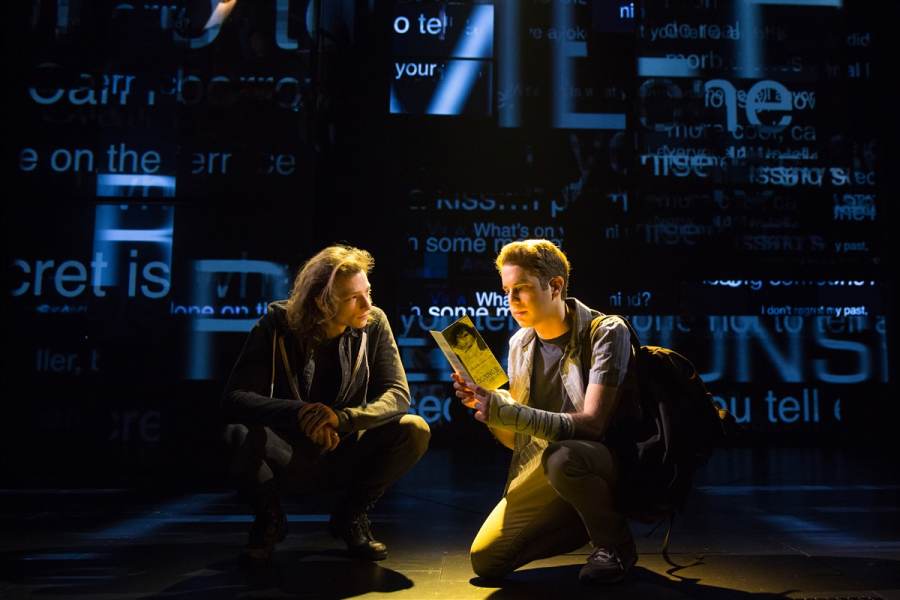 Broadway's Mike Faist has been a part of the groundbreaking musical Dear Evan Hansen since its inception and has been savoring the journey that has led to Broadway. Making its debut on the Great White Way in December 2016, Dear Evan Hansen, written by Benj Pasek and Justin Paul with a book by Steven Levenson, explores teenagers' feelings of loneliness and isolation in the age of social media.
Evan is a shy young man who struggles to connect with others and finds himself in the middle of a tragic situation, when his classmate, Connor Murphy (played by Faist), commits suicide, and a despairing letter Evan wrote to himself is mistaken for Connor's suicide note. The musical examines how these characters view themselves and their place in society and proves that they are more similar than they think -- offering the hope that none of us are truly alone.
StageBuddy had the chance to catch up with Faist about his journey with the production, his character, and Dear Evan Hansen's profound impact.
You've been a part of Dear Evan Hansen since the beginning. What have these past few months on Broadway meant to you?
Finally seeing this show come into fruition, in the way that it has – it's been very rewarding and I'm extremely proud to have been with it for some long. I'm so proud of our writers and [producer] Stacey Mindich for taking such a risk on a piece. It's been extremely rewarding and I'm so happy to see it reach the amount of people that it has.
How have you grown throughout your journey with the character of Connor?
There's a lot of ways in which Connor's relationship towards Evan has grown and changed. Generally, the biggest change is the realization that Connor and Evan kind of have these parallel existences – they are going through similar struggles, but unable to connect on that level because they are in the thick of what they are going through. This lack of ability to allow himself to be vulnerable or seen within his community is the biggest challenge for Connor. Initially, Connor wasn't supposed to come back the way he does, as part of the imagination, so that has changed. It's been really powerful to witness the relationship between Connor and Evan manifest and see it grow.
What do you think Connor's biggest struggle is in being understood?
A lot of these characters are not willing to allow themselves to be seen. It stems from a lack of love that they have for themselves, and causes them to put up walls and defenses because they feel unworthy and end up pushing people away. Seeing that with Connor has really touched me and helped me to grow as a human being.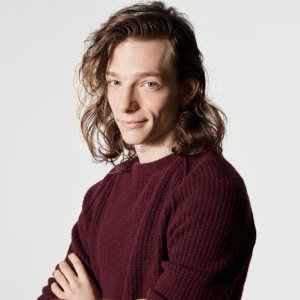 Do you think Connor would have accepted or understood Evan's choice to go along with -- and magnify -- people's misinterpretation of the situation?
I can't speak for what Connor would say, other than it's what happened. The brilliance of what Steven, Benj, and Justin have done is that they created this scenario that unfolds – it doesn't necessarily point fingers or judge Evan or society. It just looks at a "What If" scenario played out and I think it leaves the audience to reflect and make the call for themselves.
I think everyone can relate and can see how enticing it can be to go along with something like that. It asks the simple question of why society feels a need to be a part of someone else's tragedy in different ways – we see the good and the bad that comes out of it. Dear Evan Hansen looks at this scenario in a non-judgmental way.
The music of the show is so powerful and so moving. What strikes a chord with you?
What makes Benj and Justin's work so great is they can write music that continues the story when the words on the page just can't say enough anymore, and the music has to take over. They do such a lovely job and are so skilled as writers. My favorite song is "For Forever" where Evan is talking about the grander scheme of how he feels and letting people in for the first time.
The messages of self-acceptance and love are complete game-changers. How do you hope audiences will continue to carry these vital messages?
As human beings, we see tragedy happen in society, and for some reason, we need to formulate a community and feel like we are a part of it. It goes hand in hand with the daily struggles and a lack of love and security for ourselves, so we are kind of making up for lost time. In the beginning of the show, everyone is struggling and trying to navigate who they are, and as the lie grows, everybody feels like they need to be a part of it. I think everyone is trying to make up for lost time with these ideas of self-worth and knowing who you are and loving who you are. I hope when people come to see the show, they recognize that and realize they need to accept who they are on a day-to-day level and be OK with who they are.