Interview: May Adrales on Challenging the Status Quo and Directing "The Strangest"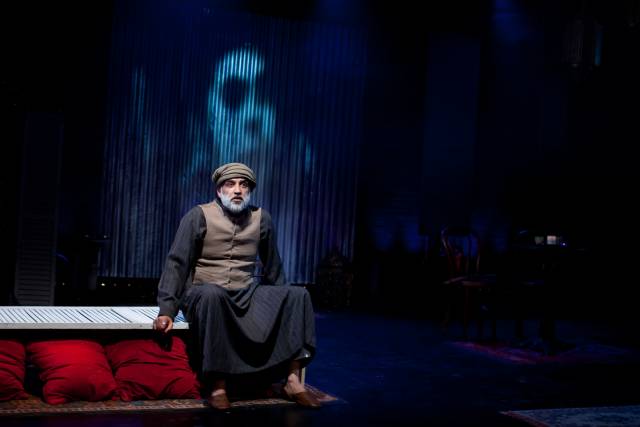 We were lucky enough to interview May Adrales, whose directing work has been lauded nationwide. This past season, she helmed the critically acclaimed production of Vietgone at Manhattan Theater Club. Her latest endeavor is directing Betty Shamieh's The Strangest, an immersive theater experience based on Albert Camus's classic novel The Stranger. We chatted with Adrales about her directorial perspective and style, the ways in which the theater world has changed and reacted to today's social and political climate, and of course, her latest show, which humanizes a character who is, both on stage and in life, too often neglected or feared: the unknown other.
Critics have complimented the tight, quickly-paced, and dynamic style that you bring to your productions. How would you describe your directing style? And what do you think are the most important components to good directing?   
Surprise and impulsivity and joy make enjoyable, memorable theater for me.  I try to create pieces that embrace the liveness of theater and incorporate all those elements. I think productions often reflect the rehearsal process, so I inject that kind of joy and impulsivity with my directing.  I try to set the tone of the rehearsal as one of a playground where people are free to churn out the best and worst ideas.   Overall, I think good directing is having a specific, vivid vision that you can communicate to the cast, creative and producing team.
Since you began your directing career, what have you found has changed in the theater world and community?
Even if the odds are still stacked against us, women and artists of color have gotten more support and more platforms for expression.  There is still much further to go.  But when I was coming of age, I never assisted a single woman or person of color.  There just weren't a lot of opportunities.  Now we have women and people of color in prominent freelance directing careers and leadership roles.
I'm always curious about the ways that a director's unique background and upbringing contribute to their directing work. I read that you are a first generation Filipina American, and that you grew up in southwest Virginia with three sisters, a backyard of chickens, pheasant, and dogs, and a father who was a general surgeon and a mother who was a nurse. Would you say that any elements of your background have been particularly critical in informing your work, perspective, or style?  
I've always been an outsider.  A stranger in a strange land.  My parents are immigrants.  And then they moved to one of the most homogenous small towns in rural America.  And I grew up in a family of women, in a culture (both Filipino culture and Southern) that is distinctly masculine and male dominated.  And I am the only professional artist in my family.  So I've always been fighting upstream all my life.  Therefore, I always gravitate towards stories that challenge the societal norms and political status quo.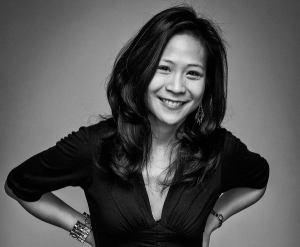 What piqued your interest in directing The Strangest? What elements of the piece most intrigue or inspire you?
I've always admired the raw, provocative and outrageously political work of Betty Shamieh.  She has a strong, powerful voice that never apologizes for its politics, no matter how much they oppose the status quo.  Her work is courageous and theatrically exciting.  I love directing works that stretch the notion of the well-made play.  And plays that have oversized language to match its ambitious themes.  The Strangest is a compelling political absurdist drama analyzing how colonization destroys and alters identity and compromises freedom, but it also goes deeper than demonizing colonization; she shows us how a subjugated community also works to subjugate others, namely women.  It's a fascinating story told in such bold theatrical language.  I had to take on the challenge.
What were the most interesting, challenging, and rewarding parts of working on an immersive piece? How is that different than directing more traditionally staged theater? 
I balk at the term "immersive theater." All theatre should immerse you.  But it was important for me to have the audience under one roof with the actors, so we could get the power of oral storytelling tradition.  That's how the design came to be.
The Strangest mixes elements of Arab storytelling with Western theatrical techniques. What was your research like in studying both of these styles? In what ways have you found that they are similar and different?
I was greatly influenced by West African oral storytelling tradition from when I spent a considerable time in Cameroon.  The oral tradition, ripe with powerful robust compelling language, and the sheer magnitude of presence of the storyteller inspired me to become a storyteller myself through directing.  I draw on my classical training in Shakespeare to help bring the language to life.
Are there any challenges to directing a piece of theater that is based on a classic novel? What is your approach to directing pieces that have incarnations in other mediums?
This is one of two adaptations I'm working on now. Dael Orlandersmith's adaptation of Maya Angelou's  I know why the caged bird sings is the other.  I find that it helps to only focus on the play and how the story is told theatrically, rather than how the novel is written.  I focus more on the character and also the world of the piece, and what the playwright's interest and unique perspective is on the novel  and try not worry about the myriad of nuances in the novel that don't pertain to the action of the play.
How has the current political climate and the situation and American perspective on Syria and the Middle East contributed to the way you've chosen to direct The Strangest?
In this day and age, it's too easy to demonize the unknown other.  Betty was inspired to write about the unnamed Arab who was killed by a Frenchman who felt nothing in Camus' The Stranger.  She is writing to humanize the other.  And I want to do the same.  It's important to see work that gives breath and life to those outside American culture.