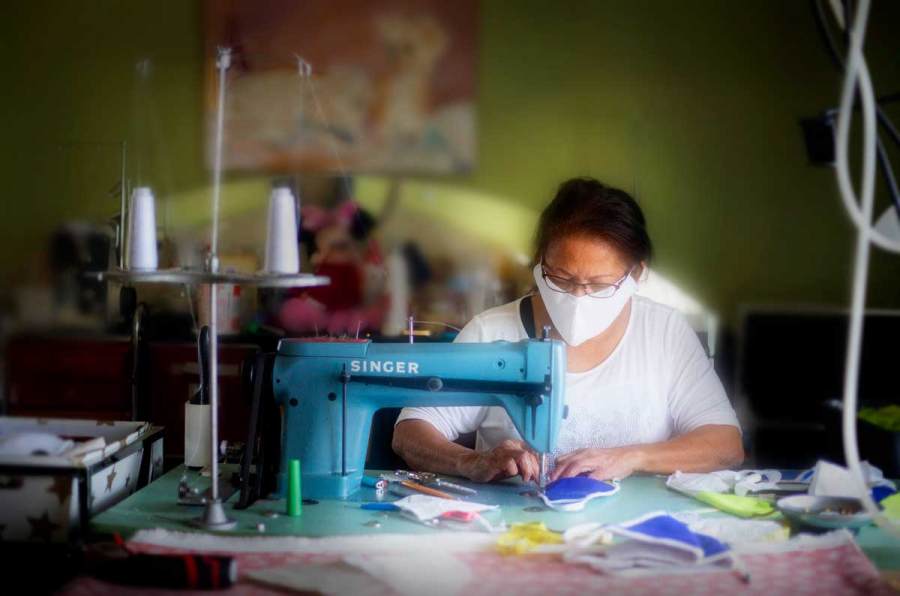 What do you do when the show you are working on goes on hiatus and you are self-quarantined? If you are a member of a theater union like Theatrical Wardrobe Union Local 764 IATSE or United Scenic Artists Local USA 829, you may find yourself with lots of time your hands and a desire to help.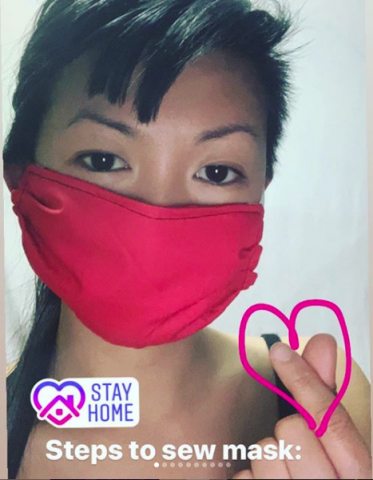 When The Urban Resource Institute posted a call to action via Instagram for people to help make much-needed masks, more than 50 volunteers, including members of the NYC Sewing Community, combined their skills to make 1,200 masks out of 100% cotton. Beverly Law, along with others, went to work making masks for those in need. Beverly Law is a costume designer and textile artist who began her career in film and TV in 2010 and moved to NYC in 2017 where she has been doing costume design. Through Local 764, she heard about this request from URI and saw it as an opportunity to give back. Within two weeks, Beverly made and distributed 375 masks. You can find photos of her process, video tutorials, step by step photos, and other tips on her Instagram page, @SewBevy.
Some performers have joined the efforts as well. Like Law, Karyn Tomczak has been making masks for health care workers.Karyn Tomczak performed professionally in the US and internationally for over 15 years in shows such as 42nd Street, Sophisticated Ladies, Will Rogers Follies, and Funny Girl. She was seen on PBS in Sondheim: A Celebration at Carnegie Hall, which was choreographed by Tony-award winner, Susan Stroman. Her dream job came true when she performed as a Radio City Rockette for six and a half years both on tour and at Radio City Music Hall. She recently moved back to NYC to resume her career when her job search was halted by COVID-19. Tomczak heard about the need through her friend in the IATSE Local 764 union and, she, too, went to work making masks. More information about Karyn at: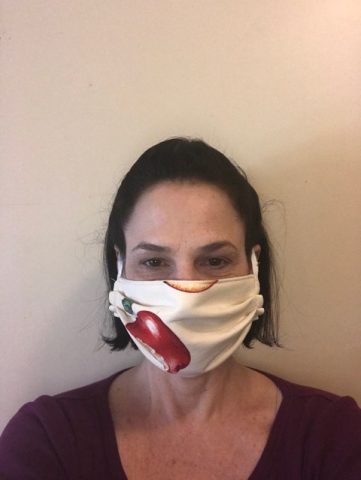 Although they can't work in the theater, Law and Tomczak and countless others have found a way to fight the pandemic. Sadly, theaters are dark and there are no shows, but volunteers will continue as long as there is a need.
Supply shortages means residents and staff at domestic violence and homeless shelters are in need of protective equipment. URI, the largest provider of domestic violence shelter in New York City, is rallying New Yorkers who are able to donate their time and skills to create homemade masks to protect these vulnerable populations. URI has partnered with the local IATSE union whose members include out of work Broadway costumers and over 50 volunteers. For more information:
URINYC - Urban Resources Institute
TO HELP OUT - GO HERE!
As the ensemble in "Phantom of the Opera" sings – 'look around, there's another mask behind you."