Interview: Director Mallory Catlett on Bringing 'The Echo Drift' to the 2018 Prototype Festival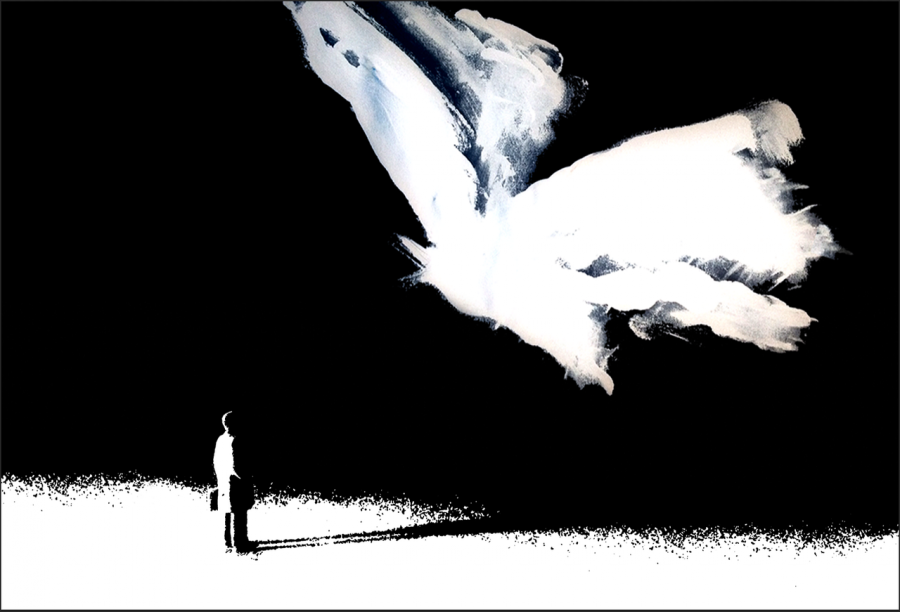 Four extraordinary women are the visionary producers behind the Prototype Festival: Beth Morrison (President, Beth Morrison Projects), Jecca Barry (Executive Director, Beth Morrison Projects), Kristin Martig (Artistic Director, HERE) and Kim Whitener (Producing Director, HERE). Now in its sixth year of presenting new opera-theater and music-theater works by contemporary cutting edge artists from New York City and the international community, the Prototype Festival is deeply committed to artists, giving composers, librettists, designers, performers, choreographers, conductors and directors support, developmental workshops and productions of their work. Prototype also fosters relationships with local performing arts venues, so that one evening you might be seeing a piece in a traditional setting at the Gerald W. Lynch Theater/John Jay College and then the next night head out to National Sawdust in Brooklyn for a more site-specific experience.
In covering the Prototype Festival the past few years, I've noted that artists are invited back to the festival again and again to work and explore their next creations, which is exciting for audiences to see how artists' work evolves and gives artists a haven where their work can be nurtured and seen. One such returning artist is award-winning director/dramaturg Mallory Catlett. Ms. Catlett's magnificent ability to weave together a multitude of visual, aural and live elements of a musical story was last seen in a stunning production of the opera The Scarlet Ibis at the 2015 Prototype Festival. For the 2018 festival she's directing the world premiere of the opera The Echo Drift, which takes a searing look at the oppositions within freedom, time and the mind. Mezzo-soprano Blythe Gaissert sings the role of Walker Loats, a female con artist convicted of murder and trapped in a timeless prison. Actor and performance artist John Kelly gives voice to the Moth, also imprisoned in her cell and visually represented through animation.
Unable to meet up in person since she was in technical rehearsals for The Echo Drift at Baruch College (another one of Prototype's venue partnerships), Ms. Catlett graciously answered my questions via email on how she brings her cross discipline experience to directing opera and how The Echo Drift melds with her fascination in examining time.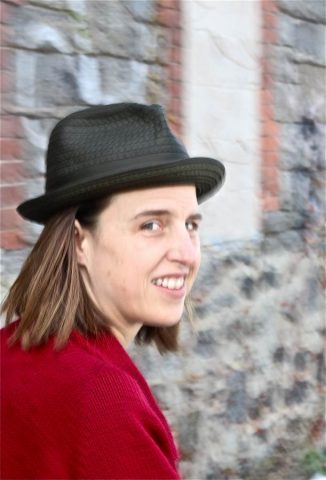 How did you come to be a part of The Echo Drift? Did you work previously with any of the creative team – composer Mikael Karlsson, librettists Elle Kunnos de Voss and Kathryn Walat?
Producer Kim Whitener, from HERE and Prototype, contacted me about the opera. I had made a piece called Red Fly/Blue Bottle as a resident artist at HERE which dealt with the circular nature of time. I did not know Mika or Elle's work but we had a very engaging and honest first meeting, where we got very deep into discussing the piece. I took that as a good sign.
What drew you to direct this opera?
The persistent subject of much of my work is how humans perceive time and how our misperceptions hold us captive, and make us do destructive things. It's the nexus between time, language and the destructive impulse that I am always looking at and for. The Echo Drift is very clearly grappling with these questions. The central character's insistence on "clock-time" as a way to exert control takes a toll on her. I also felt that Mika and Elle were very open and flexible in their thinking and it seemed like I could contribute to the evolution of the project in a useful way. Also, loving the music was important.
The Echo Drift is a fascinating and complex collaboration of art forms: live musical performances (including the International Contemporary Ensemble), spoken word, electronics, surround sound and animation/projections. As a director, what are the challenges of weaving all these art forms and technology into a 70-minute opera? Can technology enhance the storytelling experience for the audience?
Most of my work is highly collaborative and cross disciplinary so opera is an ideal form. I came to the theater from dance, so it draws on my past - my very physical relationship to music. The challenges are logistical and social in that you have to first bring people together in a way that is conducive to discovering and developing the best ideas. Collaboration is the key to making something unique - you will never again get all these people working on this material in this moment in time. The deeper you get into these individuals, the material and the moment - the more innovative the work will become.
Technology is an integrative tool. They way all the elements can be connected and reactive to one another. It's what makes the elements inter-dependent. This connectivity can have a physical and emotional effect on the audience. In The Echo Drift technology allows John Kelly's voice to manipulate the animated Moth in real time, so he can continue to play with the language in the moment and the animation will always follow his whims. His performance can be playful and not fixed. This kind of connectivity, which is often motivated by theoretical or formal ideas, is as important to me as story. I use the abstraction, intrinsic to some music and visual forms, to create gaps in the narrative so the audience has room to move in and piece together the events for themselves. In this way the work makes space for them reflect on their own lives and experience.
How do you approach directing a theater production vs an opera? Is there a difference directing singers vs actors? What do you look for in singers and/or actors you want to work with?
There are different conventions and histories in every form that you have to learn, but I try to approach every piece in its own way. I like working with singers because they engage with form easily. They understand why something needs to happen at an exact moment and not another. The emotional repercussions of formal choices. With Blythe - she has a great range and a very easy transition from her speaking voice to singing. She makes operatic singing very direct and communicative. This is important in both singers and actors - an ease of communication - no matter how formal or complex the language or music. The ability to connect with an audience. Also a great imagination and playfulness which Blythe and John Kelly have in abundance.
You've explored classical repertory in the theater such as an OBIE-winning remix of Chekhov's Uncle Vanya titled This Was the End and a site-specific Shakespeare, As You Like It: Restless in Arden. Do you have a desire to direct an opera from the established classical repertoire? Monteverdi, Mozart, Donizetti, Verdi, Puccini, etc.? What elements of those operas might interest you as a director?
I love Baroque opera because it is both majestic and intimate. The inclusion of dance, the smaller ensemble that often shared the stage with the performers, the singing style, which is very direct and communicative. And Mozart, who I love. I would like to direct Don Giovanni. My interest in the classical repertoire comes from my interest in time - the opportunity to have a conversation with the past about its life in the present. Working backwards and forwards in time is important - reconsidering old narratives and changing our perspective on the past has as much power to effect the future as creating new narratives.
In order for new opera and new musical theater to flourish, what in your opinion is needed? You've worked internationally quite a bit, is there something that other countries do to support new work that we in the United States need to adopt or take a look at?
Innovative producing models that are responsive to the artists' needs and project specific. Process determines outcome. Certain economic producing models if applied to all artists leads to homogenous work. We have a lot of limitations in the US - monetary, cultural, educational, governmental. This creates a kind of exclusion around the work because we encounter it less at an early age. It is less a part of our daily lives. For me there is always this desire to challenge the expert and include the newcomer. As I have worked for Prototype over the years, they are striking this balance more and more, and they have really supported our ambitions, while making a very inclusive atmosphere for artists and audiences.