Interview: Composer Moto Osada on His Chamber Opera 'Four Nights of Dream' at Japan Society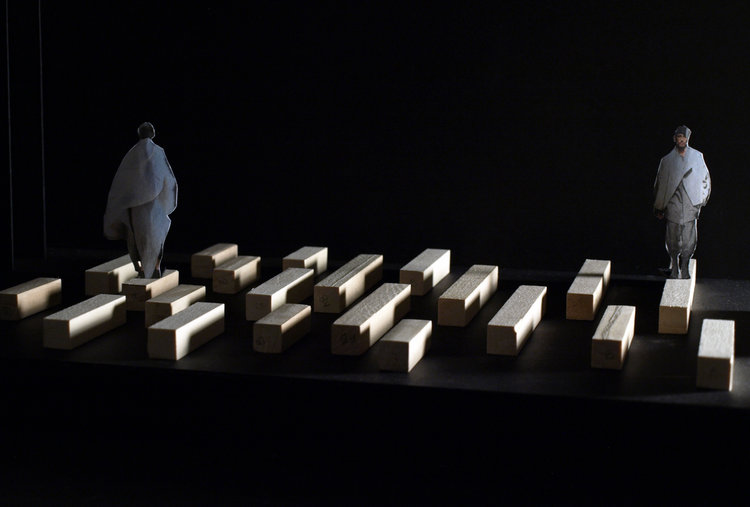 Japan Society celebrates its 110th anniversary and its newly renovated theater with the North American premiere of Four Nights of Dream, a chamber opera by composer Moto Osada; the opera will also be performed in Tokyo at the Tokyo Bunka Kaikan performing arts center, which co-commissioned the work. A truly collaborative production, Four Nights of Dream features a diverse cast of New York-based singers accompanied by the Tokyo Bunka Kaikan Chamber Orchestra under the director of conductor Ken-David Masur, assistant conductor of the Boston Symphony Orchestra.  The rest of the stellar creative team includes scenic designer Mimi Lien, 2017 Tony Award winner for Natasha, Pierre & The Great Comet of 1812, director Alec Duffy (Obie Award for Three Pianos), lighting designer Tuce Yasak and costumes by critically lauded designer Oana Botez.
A graduate of New York University and the Manhattan School of Music, Mr. Osada, an award winning Japanese composer of international acclaim residing in New York City has written for many mediums -- film, television, theater, dance, and the concert hall -- and lately he's turned his considerable talents to the world of opera.  Incorporating Western musical ideas and Japanese influences with traditional instruments and at times delving into the worlds of electronic music and computer generated sounds, Mr. Osada shared his thoughts on being both composer and librettist for Four Nights of Dream and his process of bringing from the page to the opera stage four Japanese short stories by Natsume Soseki.  I was immediately drawn into conversation with Mr. Osada.  We both share a passion for J.S. Bach and Led Zeppelin!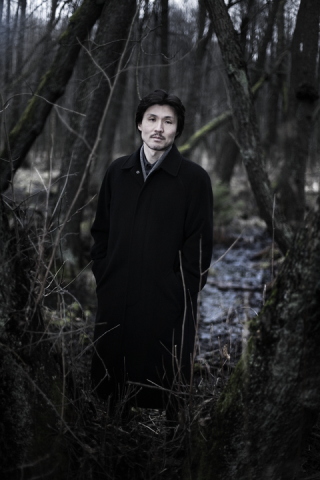 Can you share a little bit about your musical journey to becoming a composer? Did you study an instrument and/or sing growing up?
When I was three, my mother sent me to a local music school and that was my earliest formal music education. It was during the high economic growth period in post-war Japan and many Japanese parents believed that Western classical music was good for nurturing children's cognitive abilities. I learned the basic musical skills at the school, playing the piano and how to read and write music, but I remember really hating it. It wasn't until I got into pop/rock music in my preteen years and took up the guitar that I started to feel passionate about music. Eventually I circled back to classical music (mainly because I discovered Stravinsky and Bartók) and got degrees in music theory and composition.
Who has musically influenced you?
As far as this opera is concerned, I studied Benjamin Britten's chamber operas quite a bit because Four Nights is in English and also has a similar instrumentation. There are also some influences from traditional Japanese culture such as the Noh Theater as well as the music of local festivals there. It would be beyond the scope of this interview to name all my musical influences in general, but I study the music of J.S. Bach almost on a daily basis and Ligeti was a giant figure when I was a student at conservatory.  And if you must know, I enjoy listening to Queen II and Led Zeppelin's Presence from beginning to end now and then.
Four Nights of Dream's libretto was adapted by you from the novel Ten Nights of Dream by Natsume Soseki, a famous Japanese writer who lived from 1867 to 1916 and wrote at a time of great change in the world. What drew you to this material? What were the challenges in adapting this material to the stage and in particular to the opera form?
First of all, I had read Ten Nights of Dream numerous times and knew the work very well. My teacher used to tell me that, when you write a song, you must at least memorize the text. In that sense, I felt very comfortable adapting this work. Secondly, I felt that the illusionary nature of the simple and imaginative stories in Ten Nights are well suited to the medium of opera because the settings and the characters are subtly surreal and so is opera, by nature, with its sung rather than spoken dialogue. I could easily imagine those characters singing to each other. At the same time, these stories are quite different from conventional 19th-century operatic dramas that are propelled by conflicts in motivation among the characters. Dramatically speaking, not much happens in Four Nights of Dream and the conflicts are indeed within the stories themselves rather than between the characters. More specifically, there is a conflict between a force seeking to express something and another striving to suppress that expression. That's what makes these stories ambiguous and dream-like.
The challenge was to provide 15 to 25 minutes of music for each scene that would maintain the interest of the audience. Usually in opera, the interaction between the characters and the events on stage provide inspiration for music, but in the case of Four Nights, there isn't much of that in most scenes. But I wasn't interested in writing another Tosca or another Carmen. I was interested in pushing the boundaries of opera in terms of what it could express, not only music-wise, but also staging-wise. I really felt that Ten Nights of Dream could be good material for this purpose.
Being both the composer and the librettist for Four Nights of Dream, what was your process in creating both the music and text for this opera?
I carefully re-read Soseki's Ten Nights of Dream -- the novel the opera is based on -- making notes and dividing each story into several sections. I then wrote a first draft of the libretto while imagining how I would approach each section musically and also roughly translating the original Japanese into English. After finishing the first draft of a scene, I would send it to Vadstena-Akademien, the Swedish opera company who commissioned the work, my friends, and my former teacher to get some feedback. I would revise and refine the draft according to their feedback, and then I would just start writing music. I worked on this opera on a scene-by-scene basis, meaning that I would write the libretto of one scene, write the music for that scene in piano/vocal score format, and then move on to a next scene, etc. After I had written the piano/vocal score for all the scenes, I orchestrated the entire opera. The fact that I was both the composer and the librettist made it easy for me to make small adjustments on both the text and music as I went along.
What was your involvement regarding the casting of the singers for Four Nights of Dream? Were there particular vocal or theatrical skills you were specifically looking for?
I did attend the auditions held at Japan Society last year and, if I was asked, I gave my opinions about any particular singer being considered and also explained the voice type I had in mind for each role in the opera. But all the final decisions about casting were made by Alec, the director, and Ken-David, the conductor.
You are from Tokyo but call New York City your home. How is being a composer different in each of these places? Is there more support for new work in Japan?
Well, actually I don't know much about being a concert music composer in Tokyo. I could be wrong, but I do believe that the contemporary classical music community is even smaller there. We have a sort of "anything goes" culture in New York, but things are probably less flexible and more academic in Tokyo as far as so-called "serious" concert music is concerned. I imagine Tokyo has a lot of interesting experimental artists, especially in the noise music or electronic music field.
What's up next for you as a composer? Are you working on another opera? Will we be able to experience more of your work in New York soon?
My second full-length opera, Son of Heaven with librettist Kerstin Perski premiered in Sweden in the summer of 2015. We are planning to revise the opera considerably and also trying to present it in other countries, but there is no concrete plan yet. Hopefully we will be able to bring it to New York sometime in the near future. I am also in the process of looking at several subjects for my next opera.