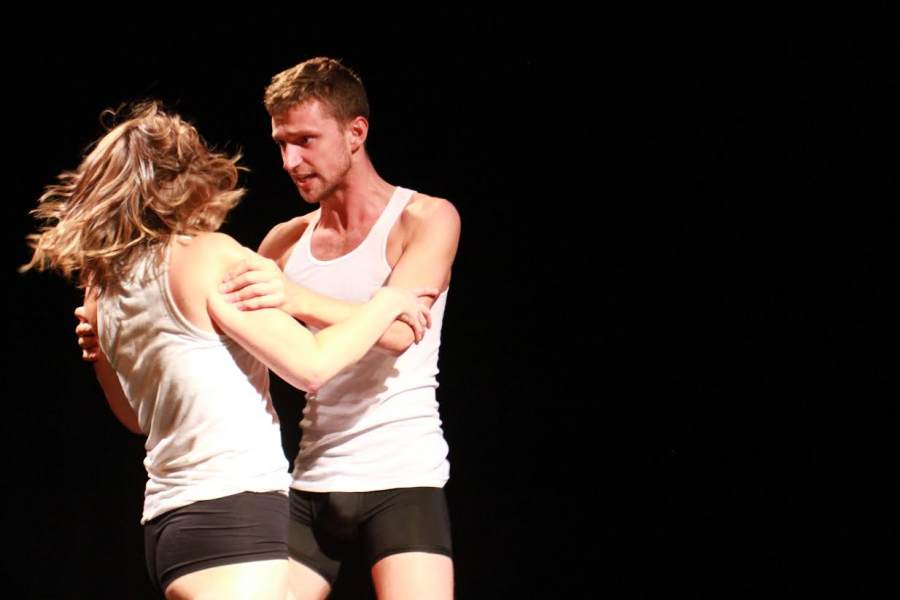 Missing the New York International Fringe Festival this year? Hungry for great off-off Broadway theatre? No worries, The Arctic Group at the IRT Theatre has plenty of food for thought at NY Fridge Fest, with ten playwrights, five different programs of play offerings and one onstage refrigerator in each play to tie the festival together with imaginative and compelling plays to satiate your appetite. Complex enough for you? Chris Jones, the chief theatre critic for the Chicago Tribune, lists "complexity" as one of his must haves for enjoying a night at the theatre. It's a daring idea, to ask more of the theatre than we sometimes ask of our own lives. But Jones is on to something, I think.
In Daniel Talbott's play Nick and Zoe (the first offering of Show Block B at Fridge Fest) we experience the most divine complexity on earth, the complexity of love and truth. Or should I say, love versus truth? Talbott's taut, sensual play has all the elements of a great tragedy: a hero (played with dangerously compelling emotional depth and physical prowess by Will Pullen) a femme fatale (deceptively coy, the stunning Erica Pappas breaks our hearts) and a villain (I won't give this part away). Shira-Lee Shalit's direction is perfectly on point throughout the 50-minute sparring match. She is one of the jewels of New York theatre, as her work reveals, and it glows here with Talbott's heart-pounding two-hander. Sets and costumes by Raul Abrego and Tristan Raines, respectively, set the tone for this haunting work; and special kudos to David Anzuelo for his excellent fight choreography.
Sad Indie Love Song (the second offering of Show Block B) was also a tasty treat. Written with enigmatic wit by Steve McMahon, we are witnessing a somewhat avant-garde telling of a relationship in distress. With intriguing choreography and direction by Benjamin Viertel, the refrigerator spews the cast from its amber depths, a womb-like specter to the evening's mysterious proceedings. Chris (handsomely played with a vulnerable charm by Declan Maloney Drummond) is having relationship problems with his partner Kat. Kat is played by two women, Natalie Donahue McMahon (our sex-kitten for the evening, she's delightful and effortless in the role) and Shawna Wigney (whose unhappiness in the relationship gives us some of the more complex acting choices of the evening). It's a deliberately off-beat play, we are not ever certain if Kat (or Cat) is, well, Chris's cat, wife, mother, girlfriend, or all of the women in his life. Mr. McMahon leaves us to ponder all of this and it's a very compelling conundrum.
Fridge Fest is a response to "a Fringe-NYC-less Summer" and it's a hit all around. Sold out performances (get on the wait list, they'll make room!) allow theatre-goers to bring dry and canned goods to distribute to City Harvest. Check out the website, www.fridgefest.org. I saw Show Block B, but they have Block C, D, and E left with plenty of fine dishes left in the fridge for you to savor.